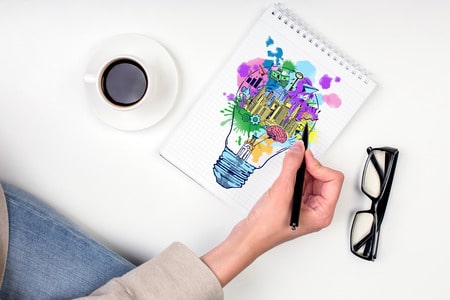 When you think of Enron, WorldCom, and Arthur Anderson, what do you think? Do you think of how successful and innovative they are? Do you want to be their financial leader? Their use of questionable behavior to squeeze more margin and gain more market share has caused each of these companies to be challenged. But today, we are arguing that good ethics can affect the financial results of your company in a positive fashion.
How Ethics Affects the Financial Results of a Company
Although ethics does not have a "price tag", we have seen the impact of questionable ethics. Stock prices take a dive, customers leave, protests occur, and other companies restrict their ability to do business together. Yet some companies survive because some consumers are willing to overlook ethics in order to get the best price.
[box] If you're looking to destroy the value of your company, having poor ethics is a guaranteed way to go. Click here to learn about the Top 10 Destroyers of Value and how to increase the value of your company. [/box]

Good Ethics Affects the Financial Results Positively
One brand that comes to mind when thinking about good ethics is Patagonia, the outdoor clothing and equipment retailer. Take a look at their mission statement: "Build the best product, cause no unnecessary harm, use business to inspire and implement solutions to the environmental crisis." Unfortunately, we are not able assess the financial success of the company as it is a private entity. But Patagonia has gained the loyalty of customers. Now, they sell their products in 150 countries because of the ethical decisions they made.
Poor Ethics Affects the Financial Results Negatively
Regulators believe that Volkswagen may have lied about the fuel efficiency of their vehicles. Most aircrafts have banned the Samsung's Galaxy Note 7 because it has caused multiple injuries due to its exploding batteries. But they could have prevented this recall of three million phones by adjusting the design of the product. Unfortunately, bad ethics affect the financial results and profitability of the company. Unlike companies who hold themselves accountable and obey the law, other companies fail to maintain their integrity and seek to gain every bit of profitability by cutting much needed corners.
You as the financial leader of your company need to manage the standard of ethics maintained in your company. Consequently, this means that marketing, sales, operations, finance, manufacturing, etc., all need to adhere to a strict code of ethics to gain huge value. If one leg of the company falls short of these standards, the whole company falls.
Enron: A Company Once On Top of the World No Longer Exists
"America's Most Innovative Company," Enron, once ruled the energy world – growing and blooming into a highly profitable company. But behind closed doors, masterminds were putting together one of the greatest accounting fraud and corruption scandals in recent history. Enron and their relationship with the Arthur Anderson accounting firm is now the perfect example of how important ethics is and how unethical decisions can disrupt thousands of lives. As executives were inflating financial records and participating in insider trading, they were in a downward spiral.They inflated the numbers and prevented themselves from being caught the first time. Thus, forcing them to repeatedly inflate the numbers to cover their tracks. Unfortunately, auditors at Arthur Anderson did not report this fraudulent behavior either.
As a financial leader, you must maintain the utmost level of integrity especially when it concerns financial records and reporting. If you are looking to sell your company or undergo a capital valuation, make sure your ethics are not destroying the value of your company. To learn about other potential destroyers of value, download our free Top 10 Destroyers of Value whitepaper.
Equifax – The Enron of 2017
As the second largest security breach in the world, Equifax is facing numerous issues – including possible insider trading, not protecting the security of customers, and not promptly responding to this breach. The Wharton School at the University of Pennsylvania discusses this Equifax issue and reports that the CFO was not informed about the breach. Equifax is struggling to maintain its discretion with Social Security Numbers, the most important number Americans have. This breach impacted over 143 million Americans.
How could Equifax have prevented this breach and improved their position?
Respond quicker to the situation
Invest is better security measures, rather than settling with a mediocre security
Even though the breach occurred in July, most Americans did not find out until early September. We currently don't have the details about what happened during that period. But Equifax should have released information about what was going on sooner. In addition, a company that deals with highly sensitive information should have had the best possible security measures in place to prevent this type of nightmare.
Good Ethics Returns Huge Value
Unfortunately, we have seen many companies forget their ethics and tumble to their inevitable demise. But there are companies that have found that good ethics return huge value. The Guardian newspaper states that "the way the values represented by the code are embedded in the organization which makes the difference. The more the values are lived, the better and more consistent the decision-making at every level, the greater the amount of trust, the more confident and motivated the employees and the less the chance of costly damage to the company's reputation. The virtuous circle can be expected to embrace customers, suppliers and other stakeholders."
Huge Value & Huge Profits
In a Wall Street Journal article, they conducted an experiment that measured what people would pay for an item based on ethics. They divided each testing group into three categories: highly ethical, control, and unethical. Those presented an brand of coffee beans regarded as highly ethical were willing to spend $9.71 a pound. Conversely, those presented with a brand of coffee beans considered much less ethical were only willing to spend $5.89. That's a staggering $3.82! If you sell 1000 pounds of coffee beans, the difference in revenue is $3,820.
While that may not seem like a lot, think about this. Your cost of goods sold are $4.23. By being ethical, you have $5.83 margin whereas the less ethical brand has only $1.66. Which situation would you rather be in?
Ethics affects the financial results of your company greatly! If you want to access huge value and huge profits, it's time to focus on your company's ethical standards. Discuss with your sales, operations, and finance departments how you can be more ethical internally and present a high ethical standard externally. If you're in position to sell or just want to prepare for a potential sale, download the free Top 10 Destroyers of Value whitepaper to learn how to maximize your value.