Building your Accounting Department…
When I meet a business owner operating at a successful $10+ mil in revenue I often hear them say "My CPA…" and I immediately know they are referring to a tax CPA. One thing ALL entrepreneurs have in common is that they have to file a tax return. So from day one of starting their company they have relied on a tax CPA to be their "trusted advisor" and handle their accounting. While tax CPAs are absolutely essential and qualified professionals, there is a HUGE difference between them and a Managerial Accountant with their CPA. Managerial Accountants know U.S. GAAP and can perform the duties of a Controller, CFO or Staff Accountant. I won't go into all the differences between tax CPAs and Managerial Accountants, you can read about them in this WIKI CFO Article.
The Problem? – "I Can't afford a Controller or Accountant"
When I tell these business owners that they need to hire a Controller or an Accountant, I am not talking about a Bookkeeper. Bookkeeping is NOT accounting. Bookkeepers do not apply accounting principles to the work they do, it's simply recording transactions. An accounting degree is not a requirement for bookkeepers, they do not have to be CPAs which also means they do not know U.S. GAAP accounting standards. These factors all contribute to the typical bookkeeper's inability to properly represent the company on the balance sheet.
The problem is that these business owners often can't afford the degreed accountants, much less a Controller or CFO. I've seen this happen repeatedly in companies of all sizes and industries. Up until recently we even struggled with this in our own firm, Strategic CFO. The talent pool for these roles is diminishing very rapidly and the professionals remaining are demanding higher salaries. But ALL companies need timely U.S. GAAP financial reporting, cash flow forecasting, and budgeting. They all need to get loans and deal with other potential investors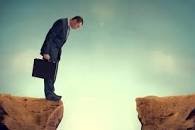 I am convinced that the current market (and it's been this way for 25 years) and future will not allow us to bridge this gap with U.S. wages and small company needs.
The Solution
I have seen several companies try different things to solve the problem for small companies, such as "online accountants", outsourcing to Asia, different variations of online remote bookkeepers. I have also seen a company of software developers offer accounting services but all they were really doing was extracting data from Quickbooks and creating pretty graphs that were meaningless. No true support from a qualified staff of degreed accountants.
The bottom line is that traditional outsourced accounting is not a solution. The accounting work is completed to a lower standard and may not be U.S. GAAP compliant, not to mention language barriers and time differences. It seems the only "pro" is the reduced cost.
Fortunately, we have developed a solution that blends traditional outsourcing with an in-house accounting department: NearSourcing™ Accounting Solutions. Rather than outsource your Accounting Department to the other side of the world, Strategic CFO® has identified a surplus of qualified, affordable, English-speaking Accountants in Mexico and Central America.
Your dedicated NearSourcing™ team will complete the daily tasks remotely. They are in your time zone, virtually in your office, and work only for your company. You can connect with and monitor them via Teams during your normal business hours. All work is completed to U.S. GAAP Standards.
Included in your NearSourcing™ team is your local Controller who oversees your remote team, you guessed it, locally.
The entire remote NearSourcing™ Team and Local Controller will travel to meet you onsite for quarterly reviews of financial results, analysis and forecasts in person. Your local Controller is also available for site visits between quarterly reviews.
If you'd like to learn more, head over to the NearSourcing webpage and schedule a FREE consultation!