See Also:
Market Positioning
Market Dynamics
Marketing Mix (4 P's of Marketing)
Porter's Five Forces of Competition
Value Chain
Brand Equity Definition
The brand equity definition is the marketing effects that occur or gather over time in a product because of the brand name or company name associated with that product. At times, this brand equity can extend into other products if the name has been established with a good enough reputation. Best explain the brand equity definition as the reputation associated with a company name or product.
Brand Equity Meaning
Brand equity means that a company has established a brand or product that is associated with a certain product. There are forms of positive brand equity and negative brand equity. If a product is generally in good standing with consumers, then the company's brand equity value is much higher. This of course is in comparison to a company who is responsible for an oil spill like the recent British Petroleum (BP) spill in the Gulf of Mexico. Brand equity marketing can at times be a fine art. In addition, brand equity valuation can be essential in determining how far a company can extend its brand equity to other products to boost sales in that area.
Brand Equity Example
Some Brand Equity examples are as follows:
Jack Daniels
The Jack Daniels brand name has been associated with Tennessee Whiskey for a number of years. However, the brand name extended into barbecue sauces and other condiments. The use of the name Jack Daniels is meant to boost sales in the area of the market. The company must be careful because every product that they extend the brand name to can result in brand equity dilution or an overuse of the name.
Gucci
Companies like Gucci and other designer firms work hard to establish their brand equity as it is essential in their line of business. The idea here is exclusivity as these companies operate in a niche market. Here they reduce the amount of stores, and drive prices higher. The brand equity established is of a luxurious and exclusive brand only a few can afford to be apart of.
Toyota
The company in the past was known for high quality and low to mid-priced cars, but as of recent the company has had several hits on its brand equity. This has been due to the company's braking problems in its cars. To restore brand equity and bring sales back to normal, the company has been forced to launch various ad campaigns. In addition, they have had to recall all of the faulty cars.
If you want to start developing and enhancing your strengths as well as start reducing and resolving your weaknesses. then download your free Internal Analysis worksheet.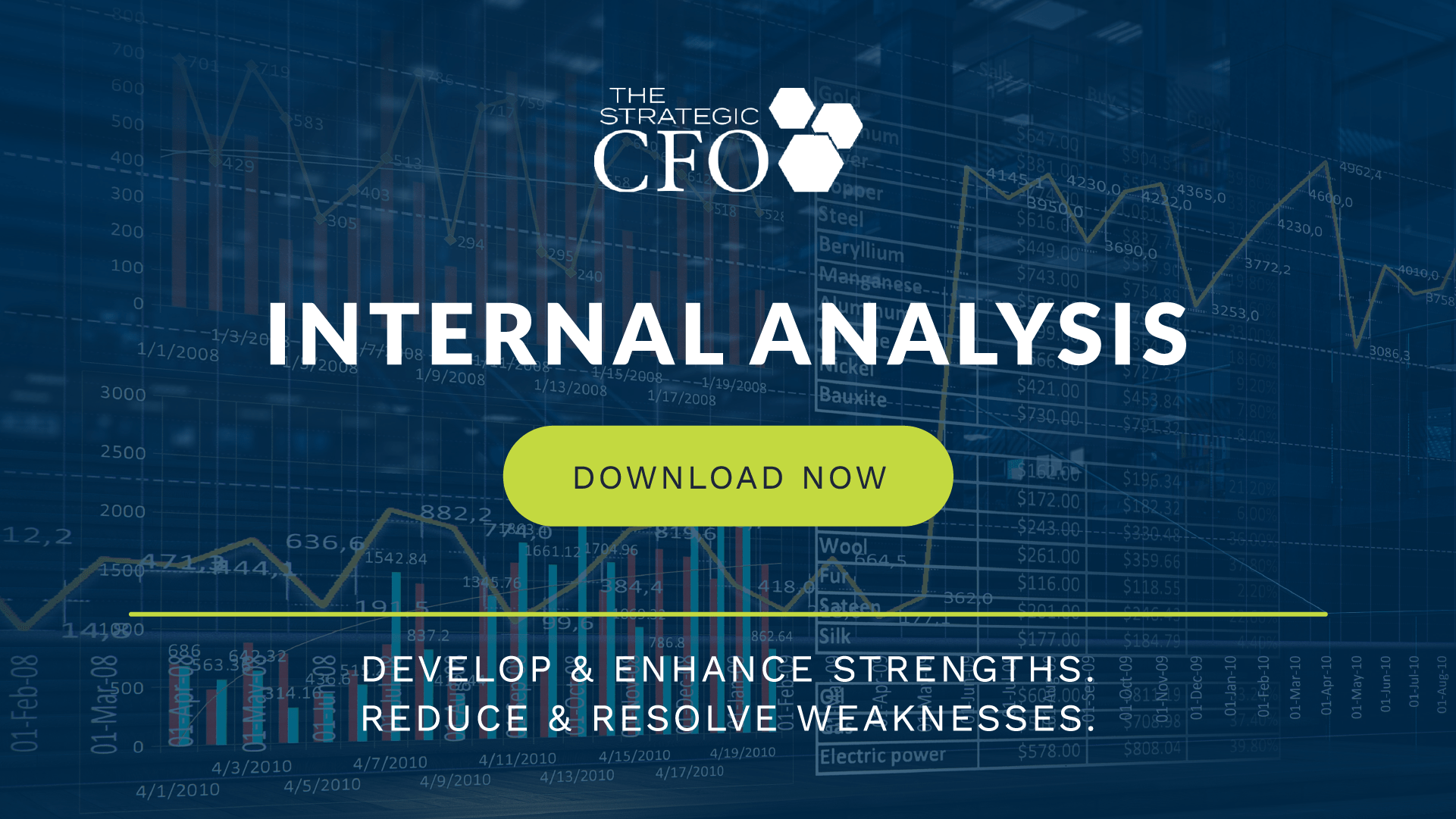 [box]Strategic CFO Lab Member Extra
Access your Strategic Pricing Model Execution Plan in SCFO Lab. The step-by-step plan to set your prices to maximize profits.
Click here to access your Execution Plan. Not a Lab Member?
Click here to learn more about SCFO Labs[/box]