See Also:
Bankruptcy Information
Chapter 11 Bankruptcy
Bankruptcy Chapter 12
Chapter 13 Bankruptcy
Chapter 7 Bankruptcy
Bankruptcy Costs
How to Make Dramatic Changes in Business
Bankruptcy Courts
Liquidation Valuation Definition
Liquidation valuation is the value of a company that is bankrupt or going out of business. It is the value of the company's assets, according to what they would be worth if they are sold off in order to repay creditors. This is in contrast to going concern value, which assumes the company will continue to operate for the foreseeable future. The difference between going concern value and liquidation value consists of intangible assets and goodwill.
Liquidation Valuation Example
For example, if a well-known apparel company is going out of business, it would have to sell off its assets – sewing machines, fabric, etc. – to pay creditors. The company would probably have to sell off its assets at a discount. In this case, the company would be valued according to its liquidation value. However, if the company is a going concern, it can continue to sell its brand-name clothing at a markup for a profit. It would then be valued according to its going concern value.
Don't leave any value on the table! Download the Top 10 Destroyers of Value whitepaper.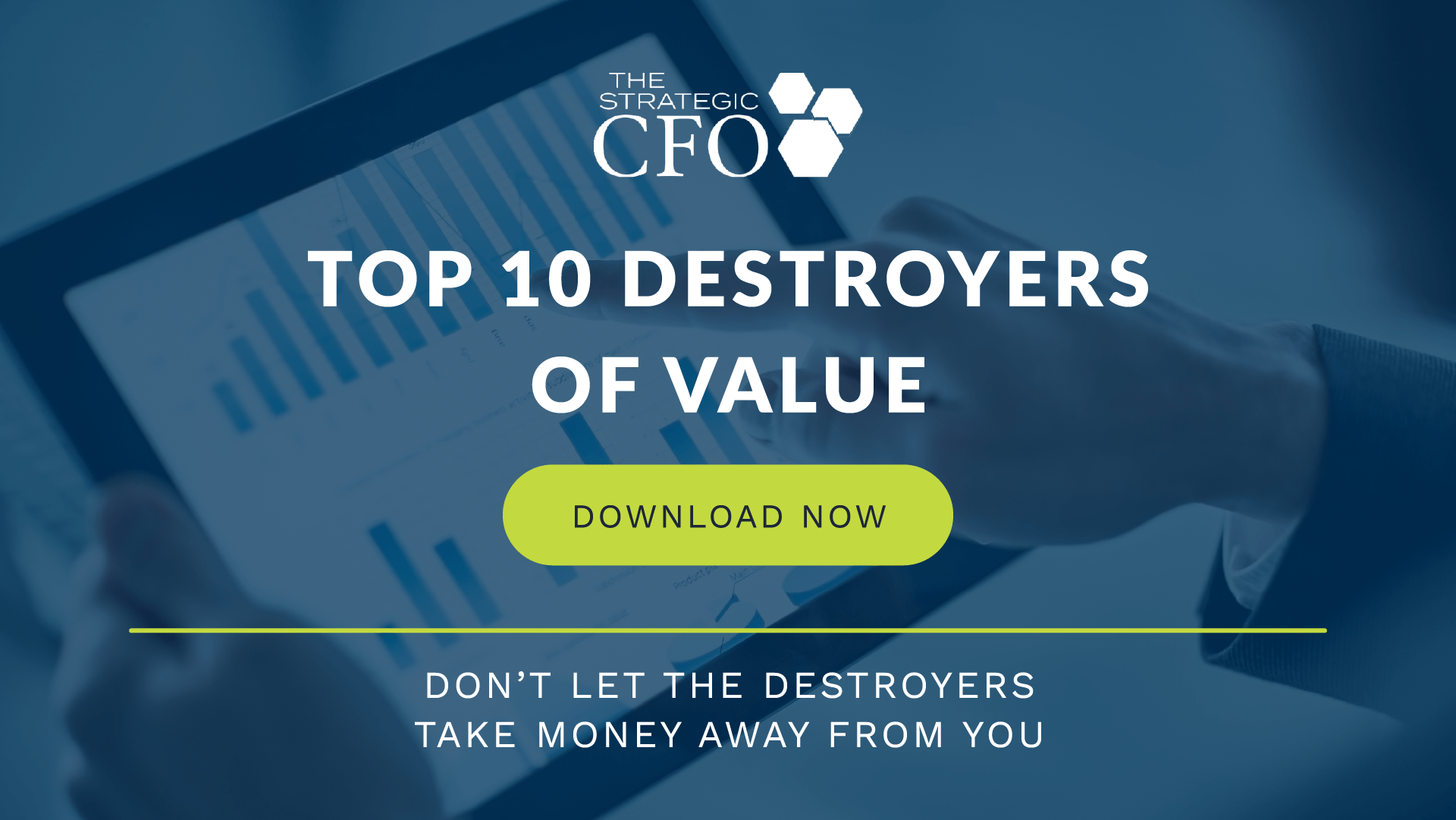 [box]Strategic CFO Lab Member Extra
Access your Exit Strategy Execution Plan in SCFO Lab. This tool enables you to maximize potential value before you exit.
Click here to access your Execution Plan. Not a Lab Member?
Click here to learn more about SCFO Labs[/box]