You can't have a business without making at least one sale. Making sure your salesforce is appropriately incentivized to grow your business and land the right customers is crucial. So, what are the best practices for compensating sales and marketing people?
Best Practices for Compensating Sales and Marketing People
In this blog, we'll highlight a few of the best practices for compensating sales and marketing people. If you would like to learn more, then click here to read our WikiCFO on Sales and Marketing Compensation.
Many companies struggle to compensate their sales and marketing employees because it's critical (need sales), complicated, and oftentimes a sensitive subject. In today's world, it is critical for every company to have sales incentives because it makes economical sense. More sales equals more ability to pay your employees. But, many companies have experienced mixed success when implementing incentive compensation programs. First, they work best with an already well-established performance management processes. In other words, if you aren't tracking performance, then start to. Keep in mind, these plans require several things, including the following:
Careful design
Excellent administration
Constant communication
Understand Your Customer and Sales Model
Before you can develop an incentive compensation program, you need to understand your customer and sales model. Does your company rely on deep, long-term relationships? Have a long sales cycle? Then your program will look differently from a company that sells products to a mass or retail market.
NOTE: Your incentive compensation plan should reinforce your company's primary sales model.
Determine Incentive Program Objectives
What does your company really want to accomplish with these incentives? Identify 2-3 things that help you accomplish your goals. It could be any of the following or something else:
Market share
Revenue
Asset growth
These 2-3 things will be the guideposts for the program.
If you are hiring, then determine which candidates are the right fit for your company using our 5 Guiding Principles For Recruiting a Star-Quality Team.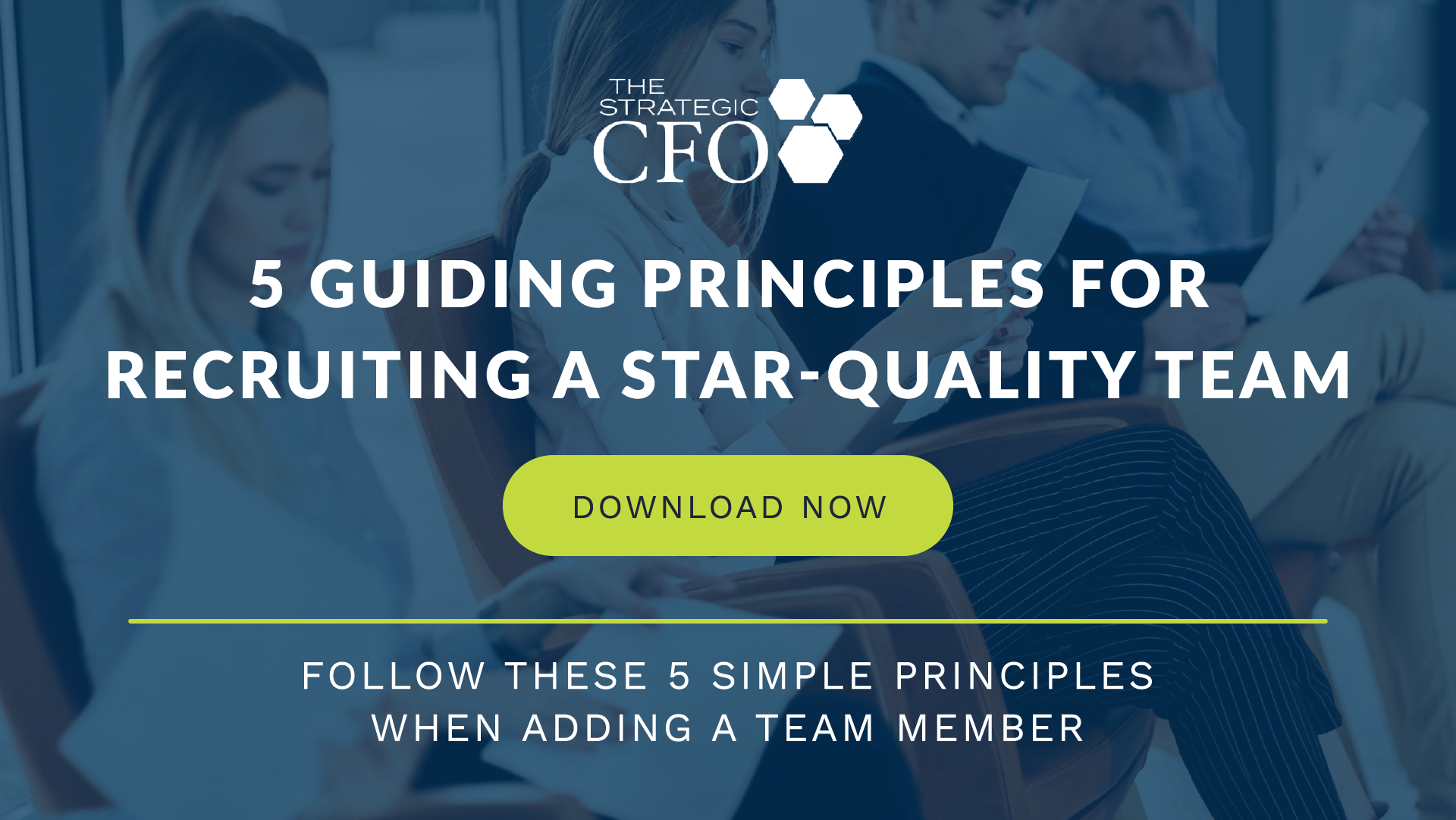 [box]Strategic CFO Lab Member Extra
Access your Recruiting Manual Execution Plan in SCFO Lab. The step-by-step plan recruit the best talent as well as avoid hiring duds.
Click here to access your Execution Plan. Not a Lab Member?
Click here to learn more about SCFO Labs[/box]