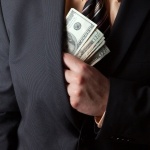 Unfortunately, companies of all sizes can become victims of fraud. In fact, a study on fraud published by accounting firm KPMG International found "a very large increase in cases involving the exploitation of weak internal controls by fraudsters up from 49 percent in 2007 to 74 percent in 2011." Thus, internal controls are a first line of defense and are important in any size organization. So, implement them to reduce the opportunity for fraud. Whatever the size company, there are some warning signs of fraud that are important to pay attention to.
7 Warning Signs of Fraud
1.  Is the person reconciling the bank statement also a check signer?
These are important duties to segregate. When combined, a person signing a fraudulent check can go on without being detected.
2.  Does your company have several bank accounts?
Multiple bank accounts make inappropriate movements of cash harder to detect. So, make sure you understand the business need for each bank account the company has and use as few accounts as possible.
3.  Do you have a budget to compare with your actual financial results on a monthly basis?
This is an important control in the detection of unauthorized transactions.
4.  Have you noticed a controlling personality or secretive behavior on the part of an employee?
This may be a sign that a person is being deceptive or needs to control people or the environment in order to conceal their activity.
(Have you ever heard of skimming fraud? It's the most difficult fraud to detect.)
5.  Are there accounts on your financial statements that you do not understand?
Ask! If your question is not welcomed or answered to your satisfaction, then pay attention to this response.
6.  Financials that are not timely or closed on a monthly basis.
Lax or non-existent cut offs leave room for inappropriate entries in months long gone.
7.  Are employees related in your accounting department?
Part of a functioning internal controls system is the need for collusion in order to circumvent controls.
The Fraud Triangle
What is the motivation for an employee to steal?  The fraud triangle shows us 3 following conditions:
Pressure (motivation or intent to steal)
Rationalization (justification of dishonesty)
Opportunity (ability to carry out misappropriation of company assets.)
Well designed internal controls serve to mitigate the opportunity for fraud in your organization.
(Have you every wondered does fraud follow economic cycles?)
How to Reduce Fraud
What can you do to reduce the chance for fraud in your organization? First, remember that internal controls are necessary for all size organizations. Check out the following ideas that you will find helpful as you assess controls in your organization:
Live Ethics in Your Corporate Culture 
A culture of ethics starts at the top and you start by demonstrating it on a daily basis. We cannot emphasize this enough as it sets the bar for acceptable behavior in your organization.
Trust is Not a Control 
Trust is not a control, so design internal controls. Then put them in place for the position. Thus, they should not be for a particular employee, regardless of how trusted that employee is.
Pre-Employment Screening
Conduct pre-employment screening including background checks as appropriate.
Utilize Entire Team
If you do not have enough employees in accounting, then utilize others as part of your control system.
Have Different Signers
If your bank account reconciler is a signer, then find a different signer. Segregate the check cutting, signing and reconciling duties from each other.
Unbiased Reviewer
Have the company bank statements go unopened for review by someone in a management position who isn't cutting or signing checks.
Choose Signers Carefully
Understand what authority signers have with company bank accounts and choose signers carefully. Add extra controls to your corporate bank accounts – an example is precluding any counter withdrawals so that all bank account withdrawals go through the check writing process.
Anonymous Alert System
Set up an anonymous way for your employees to alert you of any concerns/suspicions related to potential fraud within your company. Then take these alerts seriously.
Segregation of Duties & Controls
Segregation of duties and internal controls protect both your employees and the company.
If you want to reduce the fraud or detect fraud in your company, then check out our free Internal Analysis whitepaper. We have designed this whitepaper to assist your leadership decisions and create the roadmap for your company's success!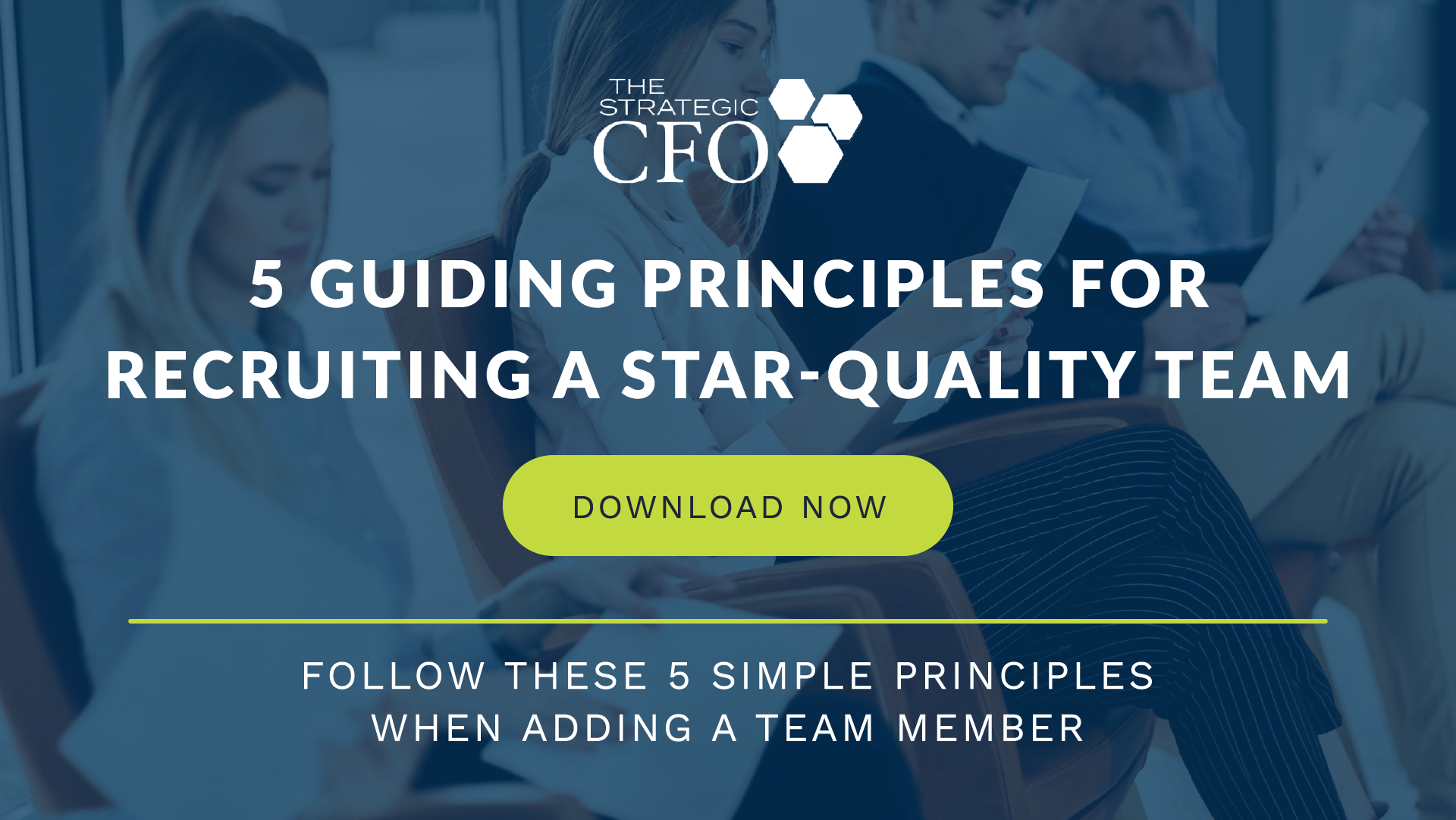 [box]Strategic CFO Lab Member Extra
Access your Exit Strategy Checklist Execution Plan in SCFO Lab. The step-by-step plan to put together your exit strategy and maximize the amount of value you get.
Click here
 to access your Execution Plan. Not a Lab Member?
Click here
 to learn more about SCFO Labs[/box]