We Develop Financial Leadership
The Strategic CFO Is A Boutique Consulting & Advisory Firm Assisting Clients With Challenges In The Following Practice Areas – Accounting, Restructuring (in court and out of court), Turnaround, Finance, and Operations.
Our mission is to create success through financial leadership in entrepreneurial companies and add value to our clients.
In many entrepreneurial firms, there is a financial leadership gap. This gap exists as a result of rapid growth and the changing financial needs of the firm to support that growth.
Furthermore, financial professionals often struggle to meet the needs of this gap, since the entrepreneurial company often does not have the resources to guide the budding CFO or controller. Through our services of coaching, consulting, restructuring, and retained search, we fill the gap.
The Strategic CFO works to develop financial leadership in your company through our four core services:
---
Resources for CFOs, Financial Leaders, and Entrepreneurs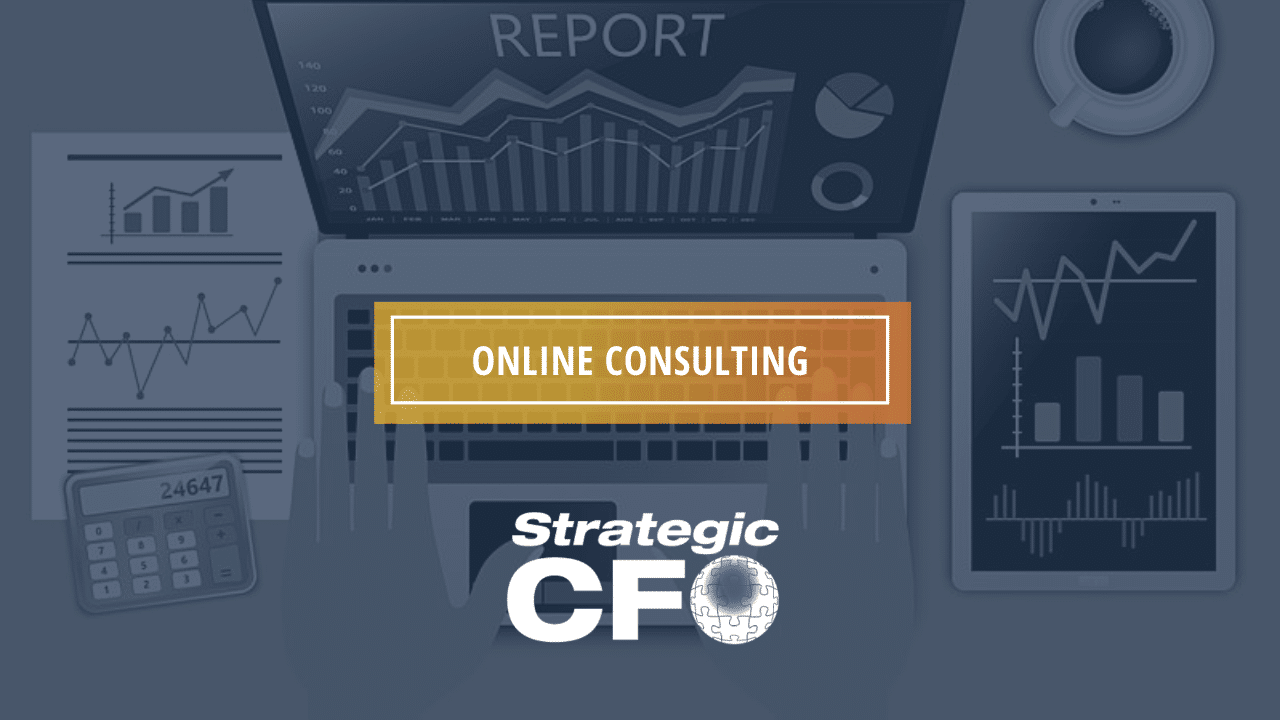 Need a couple hours of consulting? We got it. Now introducing our online consulting – where you can access our Strategic CFOs from wherever you are in the world.