See Also:
Why Exit Planning
Cafeteria Plan
Evaluating and Renewing Employee Health Insurance Plan
Insulate Your Company from Rising Health Insurance Costs
How to Hire New Employees
PEO or Outsource Payroll
Budgeting 101: Creating Successful Budgets
How to Select a PEO
Employee Stock Ownership Plan (ESOP)
An employee stock ownership plan (ESOP) is a type of profit-sharing benefit plan that may be offered to employees by companies. Basically, the company gives the employee shares of the company's stock.
This is supposed to align the employee's motivation and incentives with the goals and objectives of the company. When the company does well and the stock price goes up, the company is worth more and the employee shares in the profits. Therefore, this type of incentive plans ideally makes employees behave in a manner that benefits the company or organization as a whole.
Employee stock ownership plans are qualified benefits according to the IRS. They offer tax benefits to the employer and the employee because the stock purchases are tax-deductible.
Considering ESOP and Business Valuation
If your company is considering an Employee Stock Ownership Plan (ESOP), then a critical consideration is a business valuation. When you need a business valuation due to ESOP, it is standard practice to consult with a valuation firm. Need help finding one? If you fill out the form below, then we will get you connected with one of our strategic partners for your valuation needs.
We will receive your information between 9-5 Monday through Friday. You can expect to hear back within 24 hours. We only use your information to contact you for the desired help.
[gravityform id="18″ name="Danto Contact Form" title="false"]
---
Benefits are great, but they are only great when they are the right person. If you want to determine which candidates are the right fit for your company, then download and access your free white paper, 5 Guiding Principles For Recruiting a Star-Quality Team.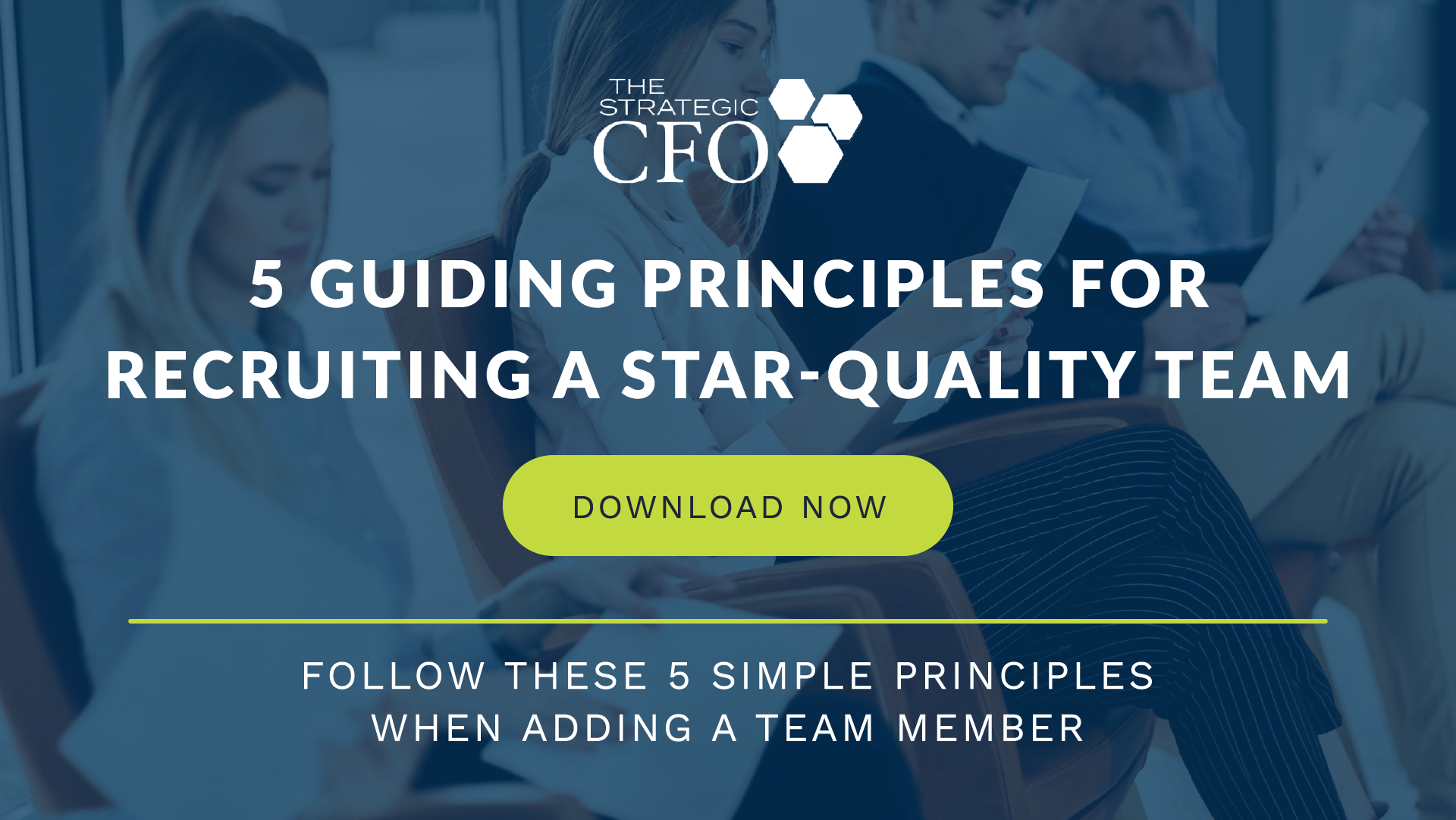 [box]Strategic CFO Lab Member Extra
Access your Recruiting Manual Execution Plan in SCFO Lab. The step-by-step plan recruit the best talent as well as avoid hiring duds.
Click here to access your Execution Plan. Not a Lab Member?
Click here to learn more about SCFO Labs[/box]