Advisory Board Definition
The definition of an advisory board is a group of business executives who meet on a consistent basis to provide leadership, support and constructive feedback to the executive leadership of a company. Furthermore, an advisory board's purpose is to assist you in leading your company. But unlike a traditional board of directors which represents the interest of a company's shareholders and to whom the President or CEO reports, an advisory board exists as an advocate, supporter, and resource for the President or CEO.
Benefits of Advisory Boards
The benefits of creating an advisory board include the diversity of opinion and experience it can bring to facilitate an improvement in the leadership of a company. These qualities are not typically present in the traditional board of directors. Advisory board benefits also include the following:
Tips on Advisory Boards
As the leader of an organization, it is important to understand the advisory boards' roles and responsibilities. In addition, understand what your expectations are of an advisory board. For example, it may be to consider establishing a relationship with a company that would be considered synergistic with your company. It may be to identify a source that can provide an outside perspective on the industry that you do not have in your company. Also it can be to have someone who can provide technical knowledge that you do not have in your company. It is important to be clear on what your expectations are from an advisory board.
Advisory boards offer you the opportunity to engage with a group of experienced professionals regarding the issues facing your company on a routine basis. It also gets their perspective on the performance and outlook for your company and its industry, at a nominal cost.
To learn more financial leadership skills, download the free 7 Habits of Highly Effective CFOs. This is one of our most popular whitepapers.

[box]
Strategic CFO Lab Member Extra
Access your Flash Report Execution Plan in SCFO Lab. The step-by-step plan to manage your company before your financial statements are prepared.
Click here
to access your Execution Plan. Not a Lab Member?
Click here
to learn more about SCFO Labs[/box]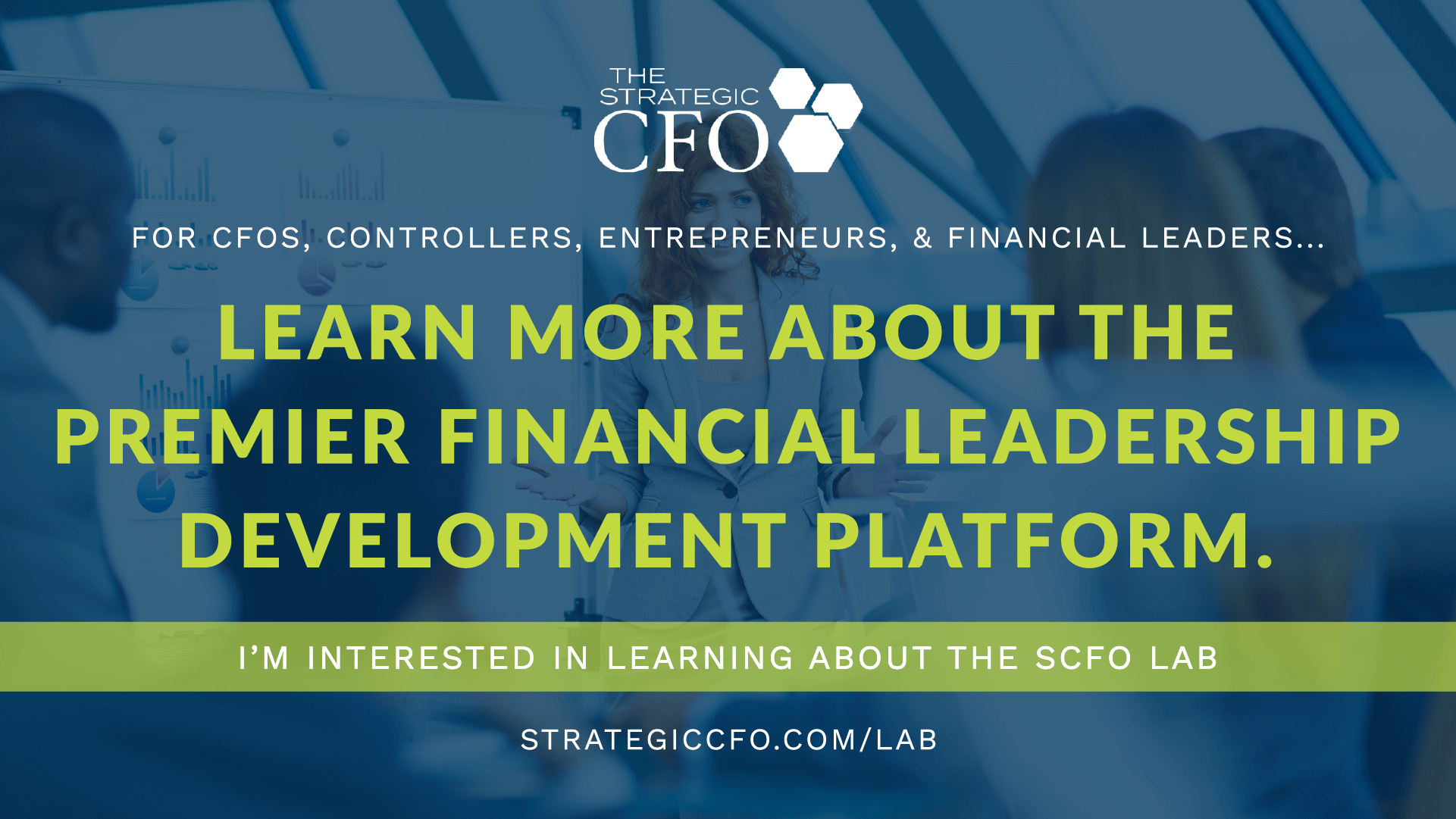 See Also:
Ten In-House Secrets for Reducing Your Company's Legal Costs
General Counsel on the Board
Red Herring
How to Form an Advisory Board
Advisory Board Best Practices