See Also:
Preferred Stocks (Preferred Share)
Stocks Firm; Focus on Fed
Blue Chip Stocks Definition
Blue chip stocks are long-established, well-known companies with reliable earning power and growth over time. Following are common characteristics of blue chips:
Sell diversified and high quality

products

and services in a variety of geographic locations

Competitive advantage in the market through their reputation and cost

efficiencies

Steady consumer demand for

products

and services because they are not affected by changing

technology

or changing consumer tastes

Long-term share price returns
Consistent dividend payments to common stock holders with a tendency to increase dividends payable to each share
Solid balance sheets with secure assets and minimal debt levels allow them to borrow money at a lower cost than competitors
Excellent credit ratings
Known to overcome operate profitability in economic downturns
Large and steady revenue streams and market capitalization
Benefits of Owning Blue Chip Stocks
Blue chip stocks can be some of the best investments in the market because they provide consistent dividend payments and long-term price returns. While many consider blue chips as boring and outdated, these stocks have consistently demonstrated growth and profits.
The Dow Jones Industrial Average
The Dow Jones Industrial Average provides a list of the thirty most prestigious blue chip companies around the world. Editors of the Wall Street Journal analyze and select the list of blue chips for the Dow Jones. This list rarely changes because of the stability of blue chip stocks.
How to Invest in Blue Chip Stocks
Investors can purchase blue chip stock investments through any one of the following:
Direct Stock Purchase Plan
Dividend Reinvestment Plan
Examples of Blue Chip Stocks
Some examples of blue chip stocks include the following:
Coca-Cola
Johnson & Johnson
General Electric
General Mills
Download your free External Analysis whitepaper that guides you through overcoming obstacles and preparing how your company is going to react to external factors.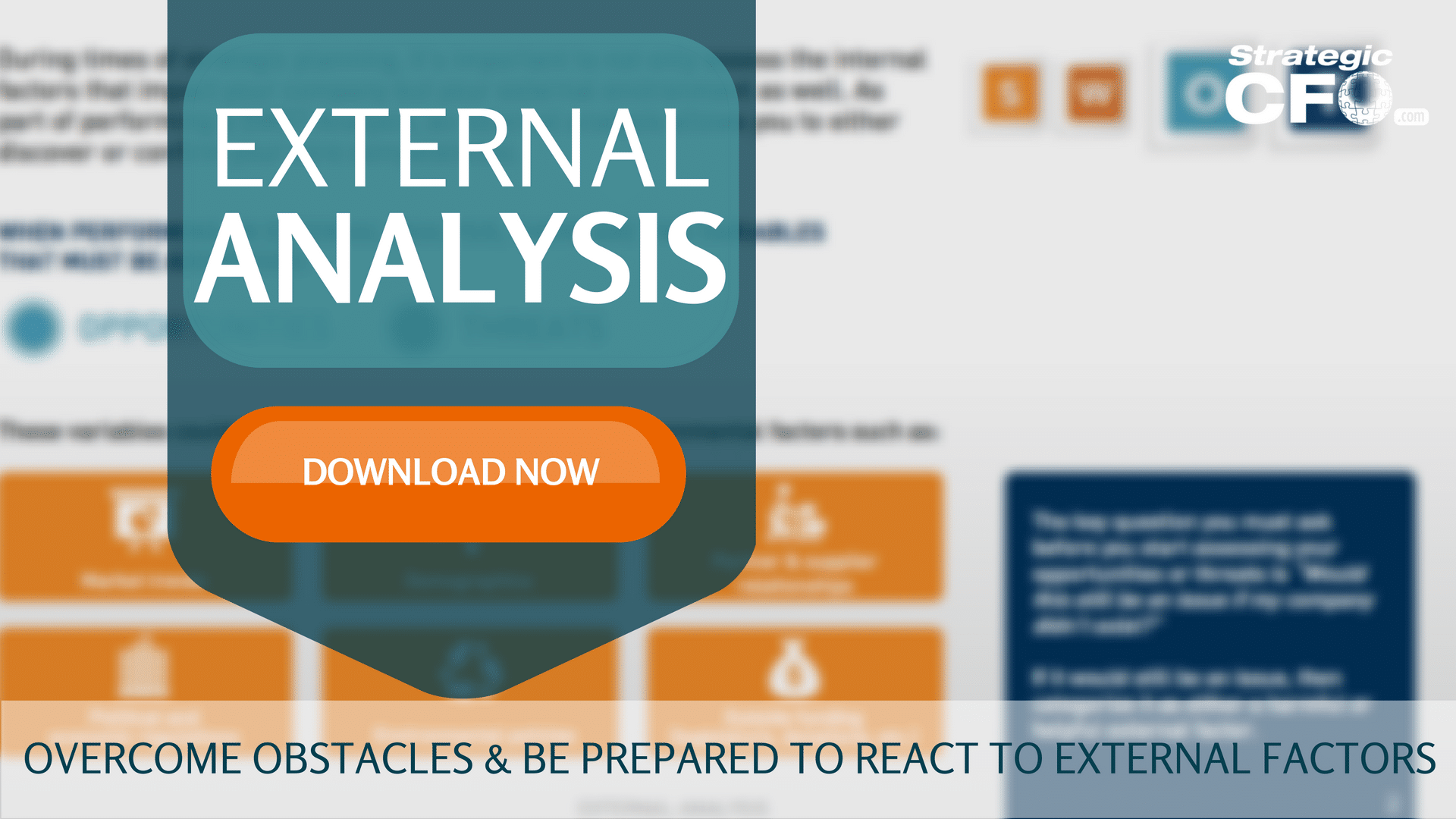 [box]Strategic CFO Lab Member Extra
Access your Projections Execution Plan in SCFO Lab. The step-by-step plan to get ahead of your cash flow.
Click here to access your Execution Plan. Not a Lab Member?
Click here to learn more about SCFO Labs[/box]