See Also:
How to compensate sales staff
Cafeteria Plan
Keogh Plan
Individual Retirement Account (IRA)
401k
Revocable Trust
Pension Plans
Pension plans are often a key component of your employee's benefits package from their perspective. But they can be costly for you.
Basically there are two types of pension plans:
Defined benefit
Defined contribution
Let's expand on these plans!
Defined Benefit Pension
Now, defined benefit pension plans guarantee a certain level of monthly payments for an employee after they retire. These payments are based on factors such as the number of the years of service for the employee and their salary level. These payments are guaranteed regardless of the investment performance of any pension fund used to fund those payments. Over the last couple of decades in the US there has been a significant shift by employers away from offering these kind of plans due to the investment risk borne by the employer and the increasing longevity of retirees.
Defined Contribution Pension
Defined contribution pension plans allow an employee to contribute or withhold a certain amount of pre-tax earnings into a tax deferred savings account (typically a 401(k) plan but also including ESOPs). The amount of payments the employee will be able to enjoy in retirement is solely dependent upon the investment performance of the funds contributed. Often an employer will match some level of the employee's contributions, since the employee is the one who bears the investment risk. The employee has greater flexibility in how their individual retirement funds are chosen, often being able to select from a menu of equity and bond mutual funds and determine the amount allocated to each fund selected.
Choosing the right retirement plan can go a long way towards retaining valuable employees and keeping them happy. Give attention to this significant part of the benefits you offer employees.
If you want to determine which candidates are the right fit for your company, then download and access the 5 Guiding Principles For Recruiting a Star-Quality Team.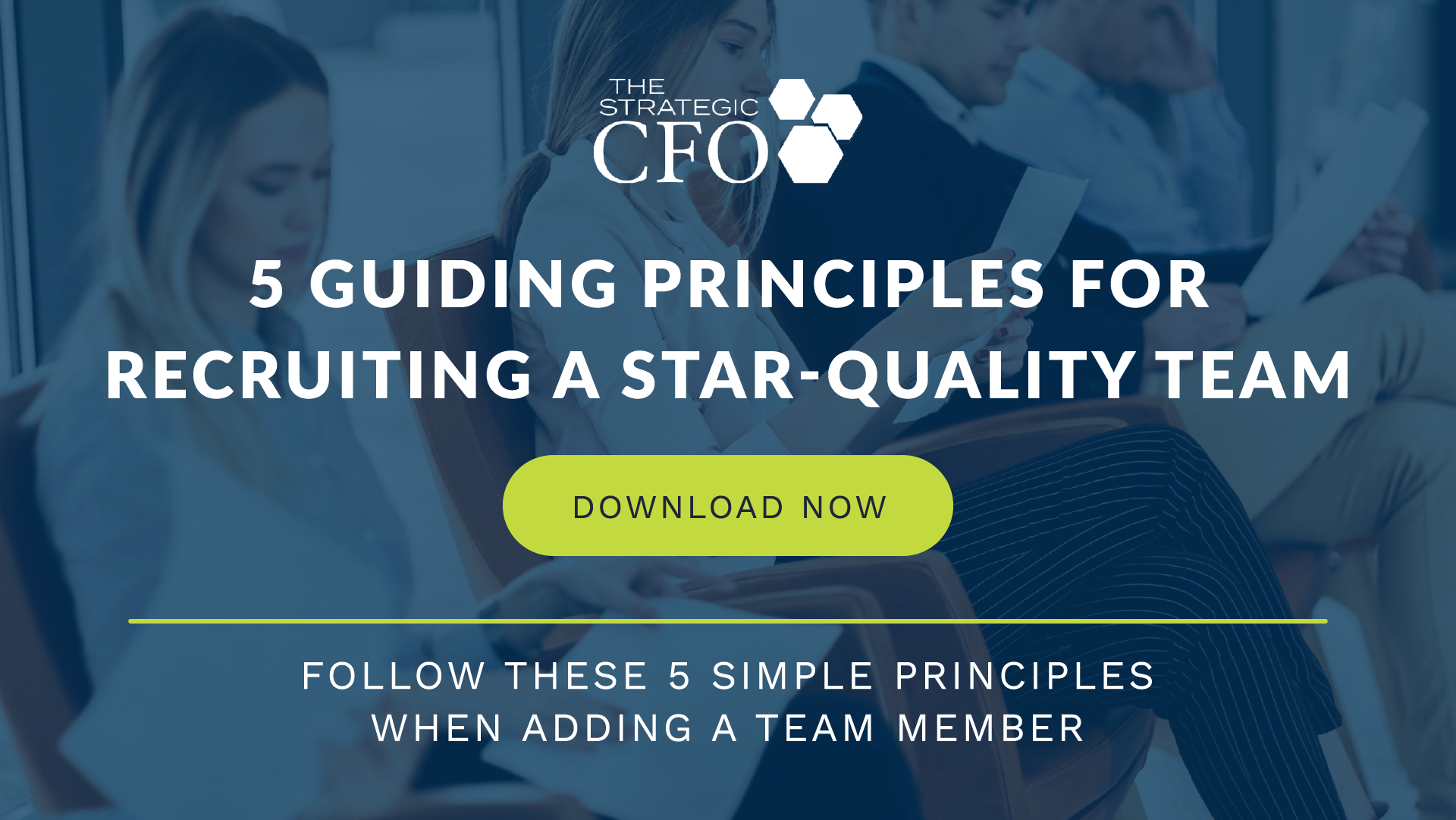 [box]Strategic CFO Lab Member Extra
Access your Recruiting Manual Execution Plan in SCFO Lab. The step-by-step plan recruit the best talent as well as avoid hiring duds.
Click here to access your Execution Plan. Not a Lab Member?
Click here to learn more about SCFO Labs[/box]