When we start working with a new client, one of the first conversations we have is about setting prices.  A company's pricing strategy (and whether they have articulated it) tells me a lot about the culture of the organization and how they make money.   Here's a video that discusses different pricing strategies as well as which strategy will yield the greatest return.
Discover 3 Things You Should Know About Setting Prices
[hr]
Learn how to apply concepts like this in your career with CFO Coaching.  [button link="https://strategiccfo.com/services/coaching/?utm_source=blog&utm_medium=in%20line%20cta" bg_color="#eb6500″]Learn More[/button]
We developed a Pricing for Profit Inspection Guide that you can access here for free.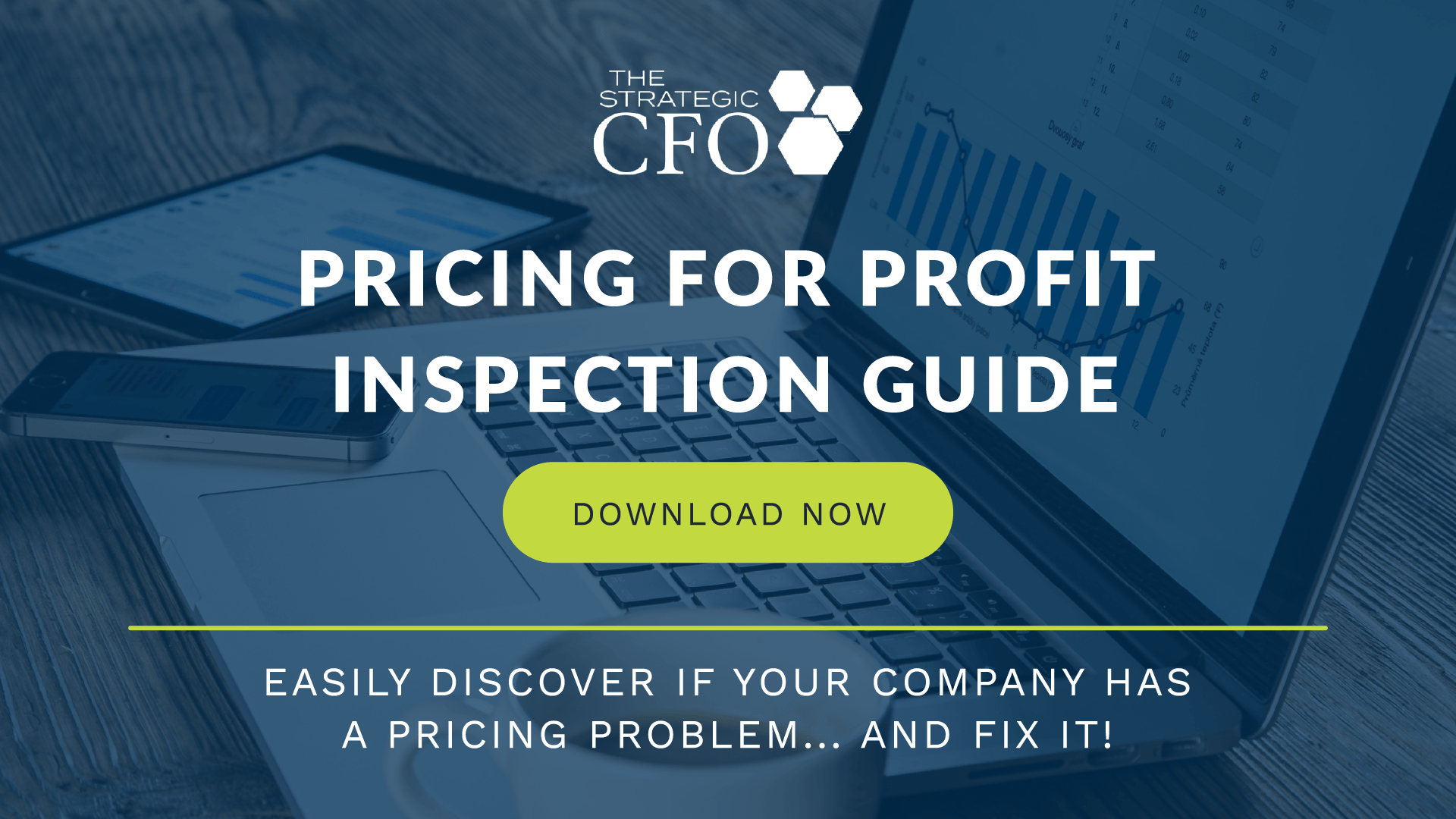 [box]
Strategic CFO Lab Member Extra
Access your Strategic Pricing Model Execution Plan in SCFO Lab. The step-by-step plan to set your prices to maximize profits.
Click here
 to access your Execution Plan. Not a Lab Member?
Click here
 to learn more about SCFO Labs[/box]