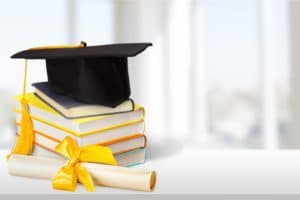 Last week, we discussed the importance of having creativity in the workplace. Watching my Wolff Center for Entrepreneurship students walk across the stage was a bittersweet moment. However, I remembered something important. Most of those students will be fine because they have what potential employers are looking for.
2017's Highest-Demanded Jobs
I'm sure there are a lot of highly-demanded positions in other industries such as the medical field and education. In conjunction with Indeed and Glassdoor, I've found that these occupations are also some of the most demanded in business for 2017:
Data Scientist
For those of you who don't know what a data scientist is, a data scientist is an analytical data expert that gathers data and assists with business decisions. According to Indeed, the data scientist salary averages from $110,000 to $130,000, depending on the region you work in. This occupation continues to grow, and is projected to reach a 15% growth rate next year.
Office Manager
Long-gone are the days where office managers only handled administrative tasks. Recently I was talking with my associates, and they all told me similar things. "If it wasn't for my office manager, I wouldn't have come up with the idea for XYZ!" Office managers contribute to more than simple tasks, and as a result, they earn more as well.
Web Development and Design
Even though the digital age was introduced over 30 years ago (doesn't that make you feel old!), one of the most interesting parts of the internet is how it evolves. As we discussed last week, the algorithms within major websites like Google is ever-changing. This means that jobs are also changing, growing, and expanding.
Designers are also getting more advanced. I used to think photoshop was a big deal, but now there are occupations such as UX (user experience) designers. In Houston alone, the median base pay is around $75,000. That's not bad for a starting salary.
Internet Security
This also goes into web development, but may be more company-centric than website development-centric. The internet is not the only thing growing in intelligence. More people are finding ways to steal important pieces of information such as credit cards, passwords, and addresses. It's a constant battle with the hackers versus security – the bad versus the good. At least one good thing comes from the many hackers in the world… jobs!
What are your Strengths?
From a graduate's point of view, you have to reflect upon your own strengths and how to apply them in your new company. What makes you stand out from the rest? What can you bring to the table?
Conversely, as a business, what are your strengths? What makes you stand out in a crowd?
Teaching Skills versus Teaching Talent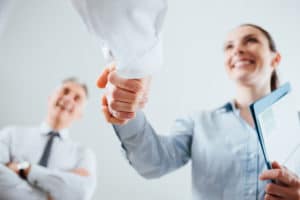 In teaching at The Wolff Center for Entrepreneurship, I learned a few things myself. One of those things is that you can teach skills, but not talent.
The difference between talent and skills is this – a skill is the ability to do something well; an expertise. A talent is a natural aptitude or skill. If someone is learning how to write blogs, or draft up email campaigns, that person is learning a skill. However, how that person adapts, grows, and the aptitude at which the skill is being learned determines the talent that the person has.
[highlight]How do you know what to look for in a new hire? Download our free Star Quality whitepaper to find out![/highlight]
Can everyone have the same talent?
Unfortunately, not. In fact, they shouldn't. Imagine having an office where everyone has the same talent in one skill set but not the rest. That would hurt productivity and make things in the office kind of boring, don't you think?
To sum it all up, having multiple talents – a star-quality team – is ideal for your company. That's what the hiring process is for.
What to Watch Out For
To all of the employers out there, there are some common issues that everyone should watch for when dealing with those new employees…
Starting off with a Weak Hire
All of these problems can be avoided with a simple solution – find the right hire for your company by investing time looking for that person. If you rush to find someone to fill a slot, chances are you won't have that person for very long (or maybe you'll wish they were gone). And if that's how you've been hiring your employees, chances are the last person left or was let go because of that same reason.
Don't Lose your Temper!
So you've got a new hire, and your trainer comes into your office complaining about his lack of drive. First of all, don't worry! Don't lose your patience when dealing with a new hire. Like I mentioned earlier, that person can learn the skills you need to get the job done. Help them harness their natural talents and productivity will follow.
Employee Turnover
According to Compensation Force, employee turnover rate in the United States was 17.8% in 2016 and is expected to grow to 18-20% in 2017. Hopefully, you're investing time and thinking long-term when it comes to your new hires. Again, this can all be solved by having a sound hiring process.
Hiring the Perfect Team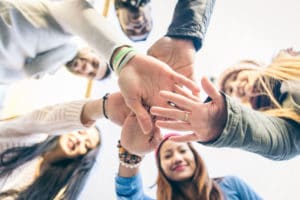 How do you know if someone has the "star quality" for your star quality team? It's all in the process. If you find yourself constantly hiring and firing, it may be time to re-evaluate your hiring practices.
These are a few questions I tell my clients to ask themselves, beginning with does your potential hire…
Have the desire to solve problems?
Make wise decisions?
Have the ability to juggle multiple priorities?
Prove that he/she has good written and oral communication skills?
If you answered all of these questions "yes", then you're halfway there. Now you have to ask yourself the most important question… "Will this person thrive in this company for years to come?" Hiring is more than filling a spot. It's providing opportunities with the intention to grow your employees.
What kind of boss will you be – a manager or a leader?
Conclusion: What Employers Are Looking For
In conclusion, getting hired for a new job has a process, and hiring a new person is also a process. Why waste time (and money) hiring and firing people? With enough patience, you might just find that perfect person (if you're hiring), or job (if you're looking) that fits the talents and skillset you need. Are you wasting time hiring and firing people? That's a lot of paperwork! Check out our free 5 guiding principals for recruiting a star-quality team now!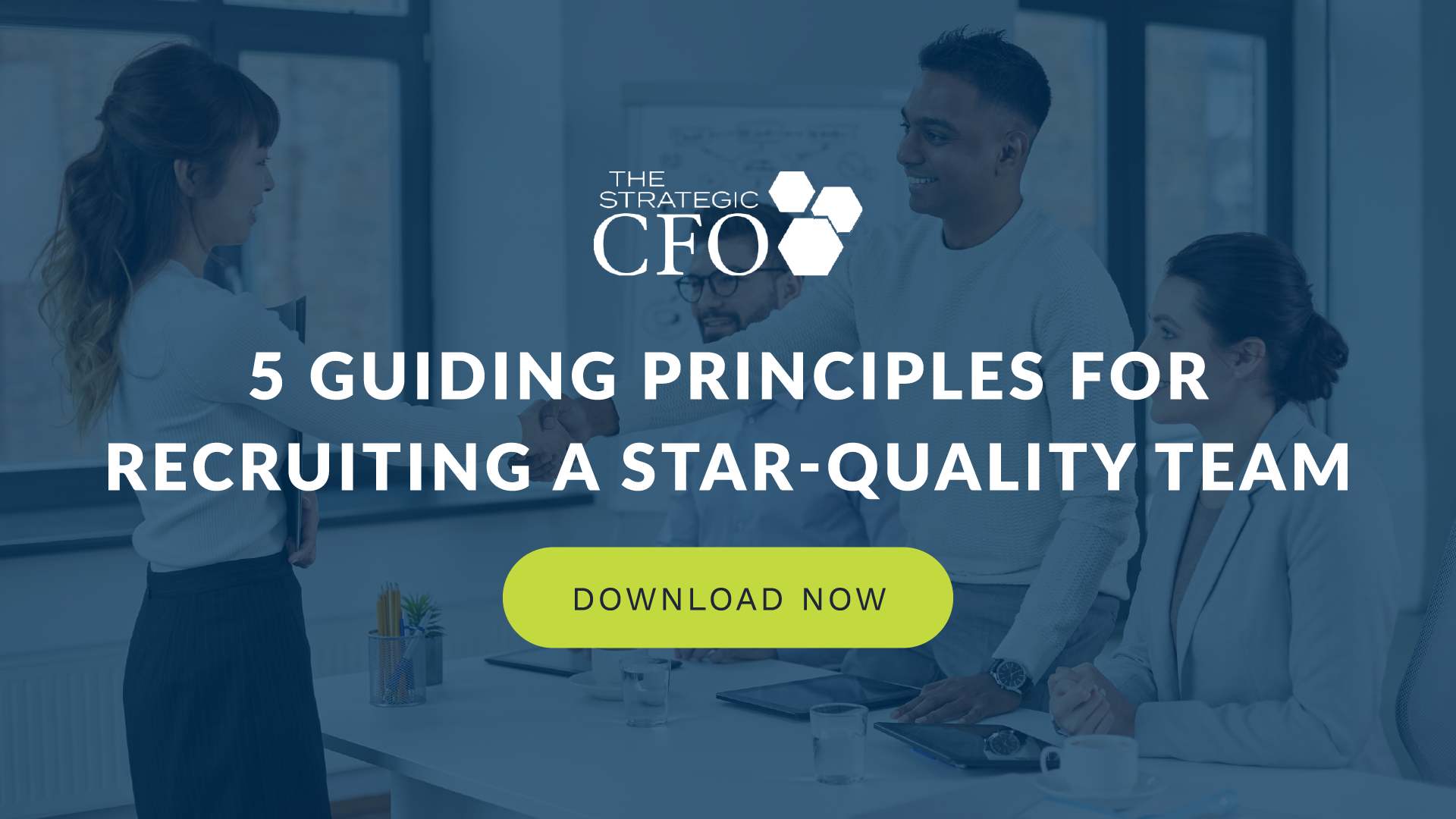 [box]Strategic CFO Lab Member Extra
Access your Recruiting Manual Execution Plan in SCFO Lab. The step-by-step plan recruit the best talent as well as avoid hiring duds.
Click here to access your Execution Plan. Not a Lab Member?
Click here to learn more about SCFO Labs[/box]