See Also:
Cash Flow After Tax
Deferred Income Tax
Ad Valorem Tax
Tax Brackets
Tax Efficiency
Internal Revenue Service (IRS) Definition
The Internal Revenue Service or IRS for short is a government agency underneath the Department of Treasury. Furthermore, it is primarily responsible for administration and collections of federal income taxes.
Internal Revenue Service (IRS) Meaning
President Abraham Lincoln created the Internal Revenue Service during the Civil War and Reconstruction period to fund the war effort. Since then, the agency has been primarily responsible for funding the U.S. Government operations and services. The IRS is responsible for not only collecting from individuals and businesses, but also preparation and distribution of IRS forms. It is also responsible for conducting audits of individuals or businesses to ensure accuracy and that fraudulent activity has not occurred. A commissioner, known as the Commissioner of Internal Revenue, runs the IRS. Furthermore, the President fills this is a position. Like the Securities and Exchange Commission (SEC) the commissioner cannot be fired once appointed. This job security allows the commissioner to perform what is necessary without having to worry about getting fired.
If you want to overcome obstacles and prepare how your company is going to react to external factors, then download your free External Analysis whitepaper.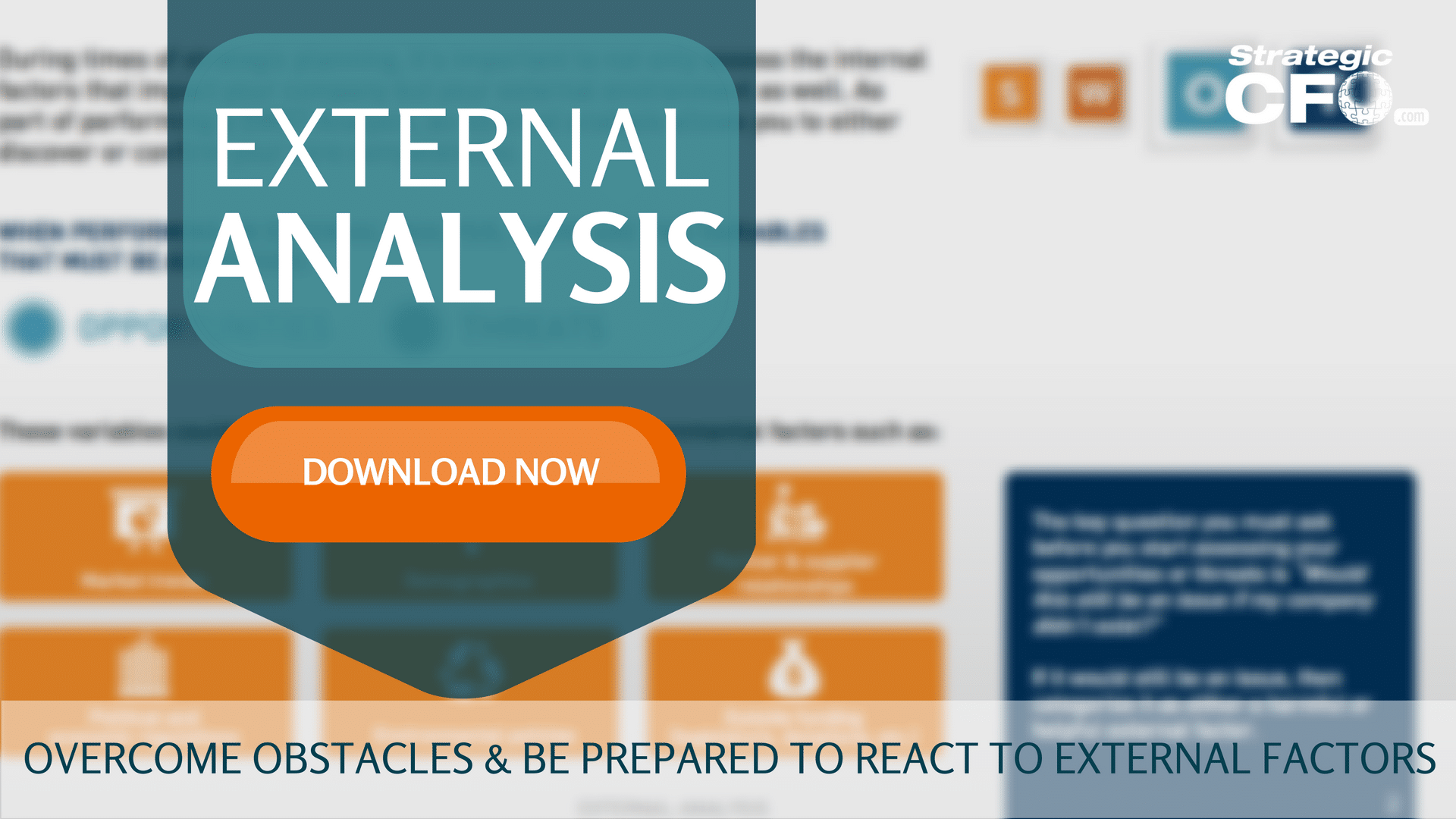 [box]Strategic CFO Lab Member Extra
Access your Projections Execution Plan in SCFO Lab. The step-by-step plan to get ahead of your cash flow.
Click here to access your Execution Plan. Not a Lab Member?
Click here to learn more about SCFO Labs[/box]