See Also:
New York Stock Exchange (NYSE)
Generally Accepted Accounting Principles (GAAP)
American Institute of Certified Public Accountants – AICPA
Financial Accounting Standards Board (FASB)
Full Disclosure Principle
Corporate Veil
Investment Banks
Treasury Stock
Accounting Fraud Targeted
Securities and Exchange Commission (SEC) Definition
The Securities and Exchange Commission (SEC) is a U.S. government agency that is responsible for protecting the well being of investors. The SEC performs this function by regulating securities whether it is public company stocks, bonds, or any other security issued into the U.S. market.
Securities and Exchange Commission (SEC) Meaning
The Securities and Exchange Commission was created in 1934 to try and rid the market of unfair or corrupt practices. This meant that all publicly traded companies had to present audited financial statements, and meet all other requirements that the SEC established. The idea is to protect the everyday investor who does not have extensive knowledge of markets or securities. Five commissioners operate the SEC, and the President of the United States appoints them. Furthermore, a requirement is that there can only be three members at the most from a single political party. The President also appoints one of these members to be a chairman; however, no one is able to fire them once the President appoints these commissioners. This allows the commissioners to operate in the best interest of the people without worrying about losing his/her job.
Four Divisions of SEC
The SEC has four main divisions Corporation Finance, Trading and Markets, Investment Management, and Enforcement. Each of these has a separate responsibility towards certain securities and how they are offered into the market. Overall, the Securities and Exchange Commission duties have been performed up to par. However, there have been times in which fraud or insider trading has been routed out meaning that the SEC must amend what it is doing to try and avoid the same problems in the future and protect investors.
If you want to overcome obstacles and prepare how your company is going to react to external factors, then download your free External Analysis whitepaper.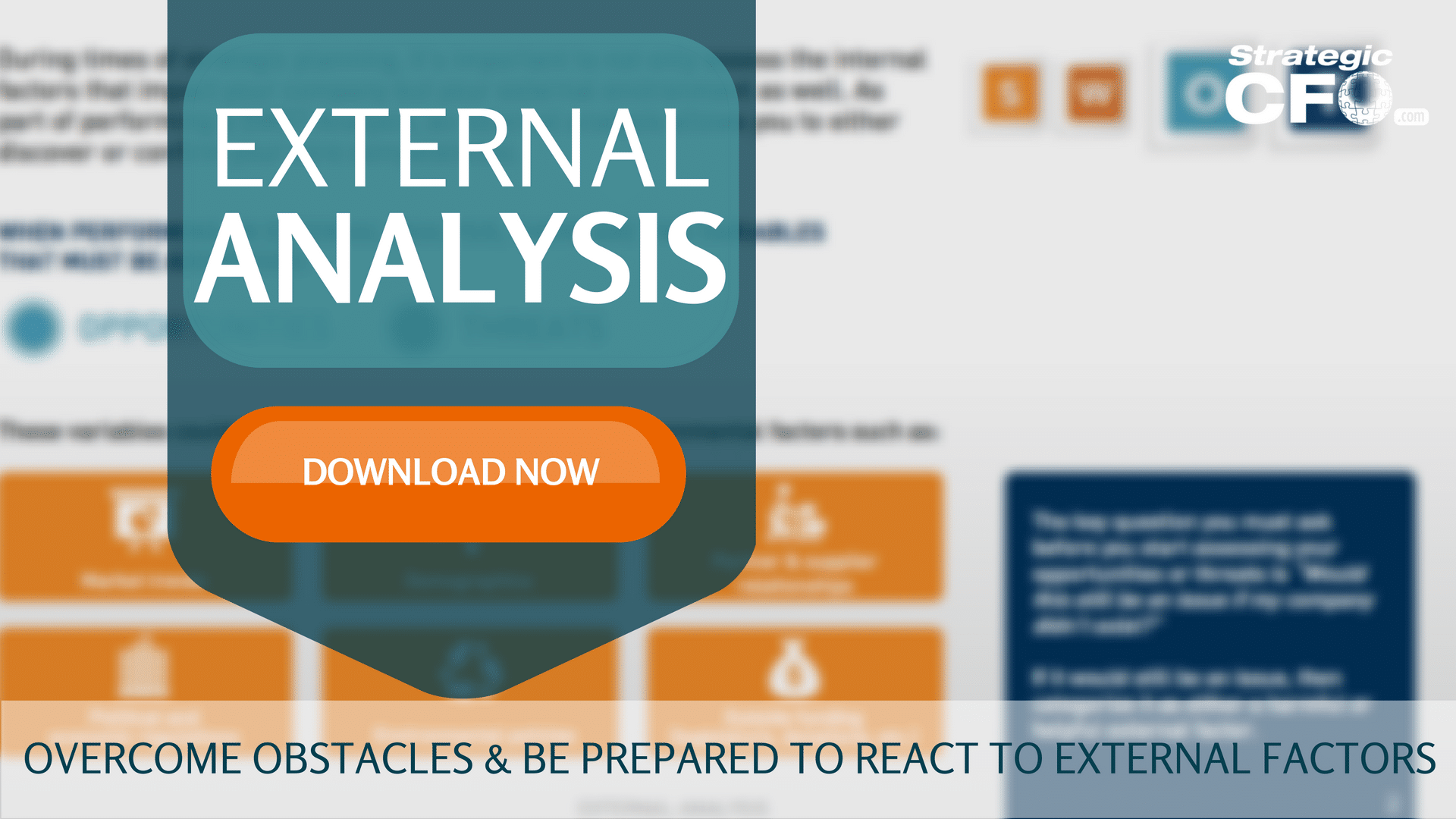 [box]Strategic CFO Lab Member Extra
Access your Projections Execution Plan in SCFO Lab. The step-by-step plan to get ahead of your cash flow.
Click here to access your Execution Plan. Not a Lab Member?
Click here to learn more about SCFO Labs[/box]