See Also:
The Dilemma of Financing a Start-up Company
How to Prepare an Investor Package
What is a Term Sheet
Working Capital
Why Venture Capital?
Angel Investor Definition
The angel investor definition is someone who invests in private startup companies. They often provide the first source of outside capital for a startup company.
Role of an Angel Investor
Angel investors also provide cash and managerial expertise to startup companies in their earliest stages of development. They work with businesses even if it is only an idea. In return, the angels receive a stake in the company's equity. Angels also influence business decisions in the company.
Furthermore, angel investors can be individual investors or groups of investors. In addition, Angels can be wealthy friends or relatives of the business owner, or they may be venture capitalists.
Finding an angel investor can be difficult. As a result, the entrepreneur seeking startup capital from angel investors must work to establish a network of affluent community and industry contacts.
Angel investors will expect you to increase the value of your company. If you want to remove any "destroyers" that may be impacting value negatively, then download the Top 10 Destroyers of Value.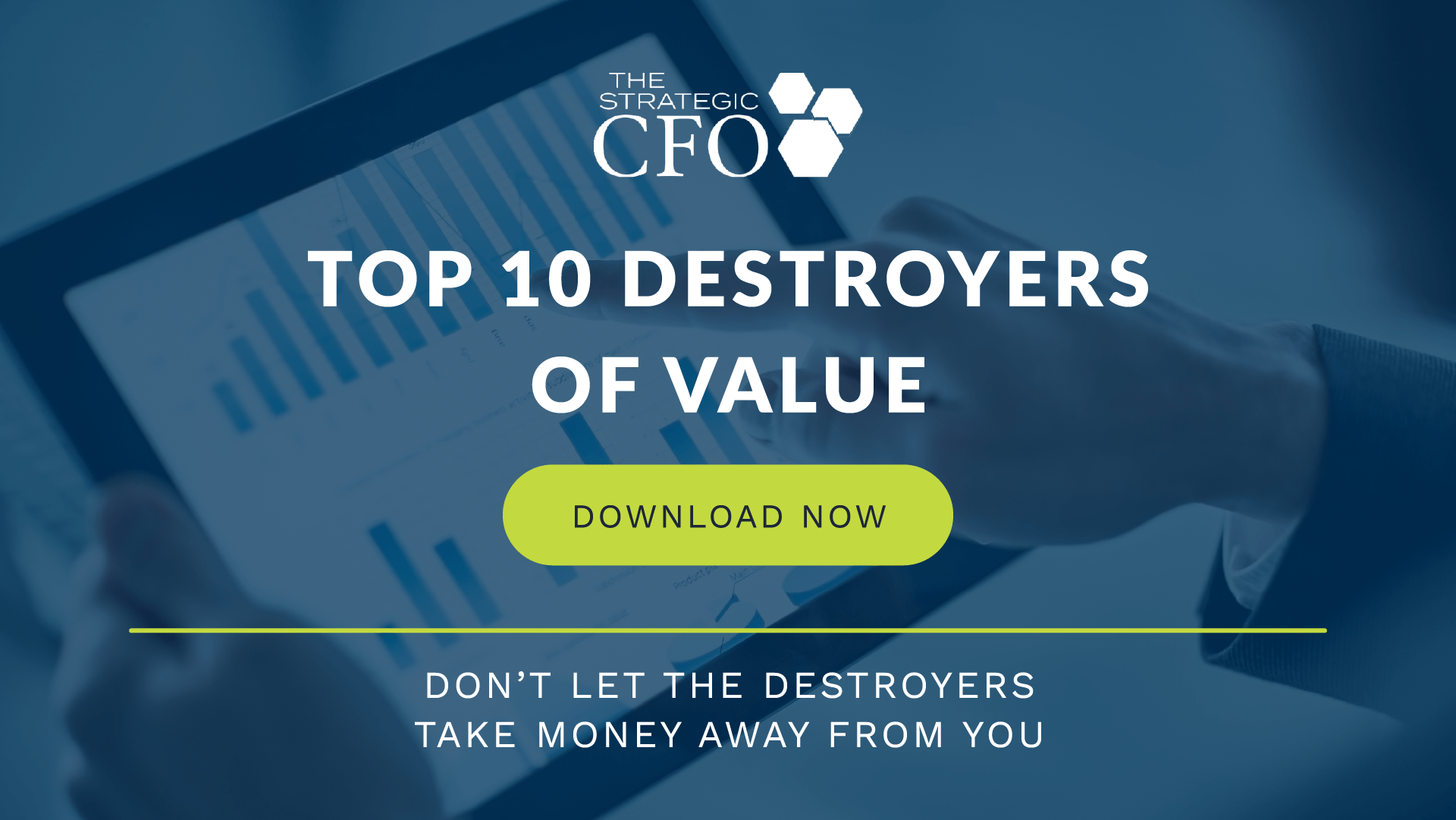 [box]Strategic CFO Lab Member Extra
Access your Exit Strategy Execution Plan in SCFO Lab. This tool enables you to maximize potential value before you exit.
Click here to access your Execution Plan. Not a Lab Member?
Click here to learn more about SCFO Labs[/box]