Uncertainty looms as we inch closer to election day on November 8, 2016. Companies are starting to bite their fingernails hoping for one result but not really knowing what to expect from any candidate.
Brandon Julio, Professor at the London Business School and co-author of "Political Uncertainty and Corporate Investment Cycles," wrote…
[quote]"Election outcomes are relevant to corporate decisions, as they have implications for industry regulation, monetary and trade policy, taxation, and, in more extreme cases, the possible expropriation or nationalization of private firms… "[/quote]
Last week, we began a discussion about how presidential elections produce uncertainty in the economy and cause business confidence to waver.
(If you haven't read the The Trump Effect | Part 1, read it here.)
Now that we've analyzed how election season can bring about uncertainty and affect business confidence, let's talk about what you can do about it.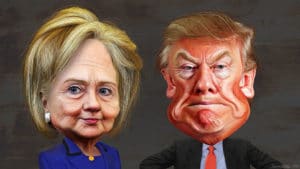 Hillary vs. Trump
Just in a week, we've gone from three major contenders to two: Hillary Clinton and Donald Trump.
After observing hateful Tweets, continuous backbiting, and comparing one to the other, consumers, businesses, and everyone else are feeling a little hesitant. Either way, in less than 5 months the United States will have a new President.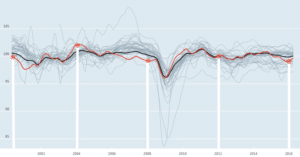 Keri Gorman, Capital One's Head of Small-Business Banking, claims that "now is a critical time for small businesses as the country anticipates a change in leadership and new opportunities and challenges, such as market dynamics and new regulations and tax laws, which can have a significant impact on business results."
Throughout the past 16 years, we've seen 2 presidents and now 5 elections. Business confidence fluctuates fairly regularly, but it's definitely interesting to take note that before each election, there is either a rise or dip in overall business confidence.
Duke University recently released the results of their survey of CFOs. When asked to compile 5 or so questions pertaining to politics and how it impacts their company's morale, 61% of all CFOs surveyed responded that the upcoming election (between Trump and Clinton) are a concern for their company. There were 4 other political uncertainties that CFOs listed as concerns. Those include tax reform at 28%, minimum wage at 32%, Washington dysfunction at 54%, and proposed regulations by either party at 45%.
So what do you do in time of uncertainty?
Think
During this time, come up with potential scenarios that you might encounter during the course of an election cycle and 6 months after. This mentality of being forwarding thinking rather than historically minded results in you being more prepared for uncertainty.
The potential path is a little clearer now that we've narrowed it down to two primary candidates. Research each of their proposals. Read news articles from both sides to develop an unbiased view of their positions. Now, write down all of the potential opportunities and threats that could come from either candidate. Understanding what could come about out of the election will better equip you to start putting together action plans to react to either candidate.
This method can go for any uncertainty in the market. You may not know what is going to happen or who is going to be elected or what war is going to break out next, but if you identify those external environmental factors that impact your company, it will be easier to battle.
Find Opportunity in Uncertainty
[quote] It's only when the tide goes out that you learn who has been swimming naked. – Warren Buffett[/quote]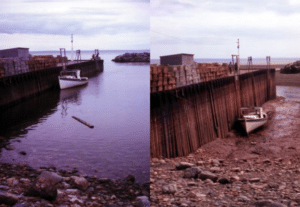 As elections near and uncertainty rises, you'll see be able to see the metaphorical "tide" going out. Some will certainly feel it sooner than others.
Analogy:
Think of fishing in a river that has a dam holding back water. Any changes in the water level are felt quickly by those fishing close to the dam, but the impact is felt later by those further down the river, further from the dam.
Where are you in the river?
Many of our clients are oblivious to what is occurring within their
company
. Companies essentially stick their head in the sand and pretend that nothing is happening
until
the tide goes out… Exposing that you've been "swimming naked".
We want to show you the
opportunities
you and your
company
can take advantage of during a time of uncertainty or crisis.
Three opportunities that you can take advantage of are as follows:
Weed the Garden
Learn How to do More With Less
Prepare for the Next Battle
#1 Weed the Garden
Even though uncertainty abounds, it presents an opportunity to "weed the garden". Clean up your company so that you can react to whatever November 8, 2016 brings.
Perhaps an obvious opportunity is to get a handle on unnecessary costs such as overhead expenses. Overhead costs can easily rise with revenue, but as sales decrease often overhead stays the same. Take a look at your overhead costs as a percent of sales and see how they compare to your most prosperous times. If you've had some creep, it's time to do some weeding.
Another place to look is people. It may seem harsh, but this is the right time to remove bad hires. You have a commitment to your people to keep your business running, so remove those people that don't fit. When business turns around, you'll be prepared to take on the right fit.
Last, check out products and services. Compare their profitability, and cut those that are costing you money or not highly profitable.
[box](Think you might have a pricing problem? Check out our Pricing for Profit Inspection Guide!)[/box]
After doing those simple things, your company is leaner and more prepared to adjust to any policy changes to come.
#2 Learn How to do More With Less
Your business will certainly benefit from increased productivity during times of uncertainty. Improving productivity is different for every business. To identify what can improve in your business operations, evaluate the following formula.
Productivity = Throughput / Resources
Determine the throughput and resources for your business. Using the same or fewer resources to generate greater throughput will
improve productivity
, and therefore
profitability
. And with slower sales, you can find the time to evaluate your operations.
This is a useful step for multiple situations including economic crisis, uncertainty, low
business
confidence, etc. Create an environment where you are ready to take on whatever gets thrown at your
company
.
#3 Prepare for the Next Battle
What do hurricanes and wars have in common?
Well, it's what people do when they are over. First responders to a hurricane plan for how they will do better during the next natural disaster. And the military strategizes how they will do better in the next war.
This is your time to evaluate what your company can do better when the economical, political, and financial climate is uncertain.
You may not be currently affected by the uncertainty of the election season, but remember the fishing analogy… When you feel the effect of an event depends entirely upon where you are in the river. If uncertainty is affecting the marketplace, it will affect your business sooner or later. Best to be prepared.
What now?
You need to create a plan for each of the cases above. What will each case look like in regards to your financials – revenue projections, cash flow projections, etc. How much
overhead
can you carry in these stages? Be prepared to take necessary steps to ensure that your
business
is
profitable
and cash-positive.
Performance Indicators
Take some time to seriously evaluate Key Performance Indicators (KPIs). You'll need to know major KPIs in your industry. Figure them out by talking to key customers, investigating competitors, and researching benchmarks. Once you have identified some KPIs, it's time to track them. Track KPIs and analyze variances. Then you may use trend tools, what-if scenarios, and breakeven analyses. Create a plan for each stage so that you are ready to act if your KPIs indicate it's time.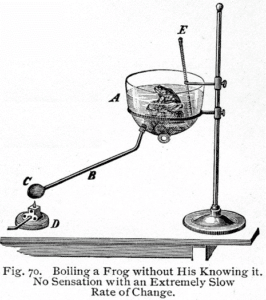 But before you evaluate your KPIs, check to make sure you're pricing your products or service to return yourself a profit. Download a free guide to check if you have a pricing problem and to fix it soon! It's better to be proactive about the things you can control in uncertain times, such as the presidential election, than to find out that you're a frog in a boiling pot. This analogy hints that with extremely slow rate of change, no sensation is felt.
By taking action, you'll be able to maintain internal confidence because you are monitoring everything that you can to protect your company.
Moving Forward Through Election Season
Professor Julio wrote, "if an election can potentially result in a bad outcome from a firm's perspective, the option value of waiting to invest increases, and the firm may rationally delay investment until some or all of the policy uncertainty is resolved." Business confidence is low and that could potentially damage your company's internal morale. As a financial leader, business leader, or owner, start capitalizing on tools such as those that focus on digital, analytic, and social. These are easy ways to prove that you're coping with the external environment being so uncertain.
The election process is something that you cannot control (besides your vote), so control that which you can and continue to remind your team that you're supporting them.
Last week, we offered you our Know Your Economics Worksheet in the Trump Effect | Part 1. This week, download our Pricing for Profit Inspection Guide to apply what you learned to easily discover if your company has a pricing problem. This is simple thing you can do to deal with uncertain times. Click here to get your free guide!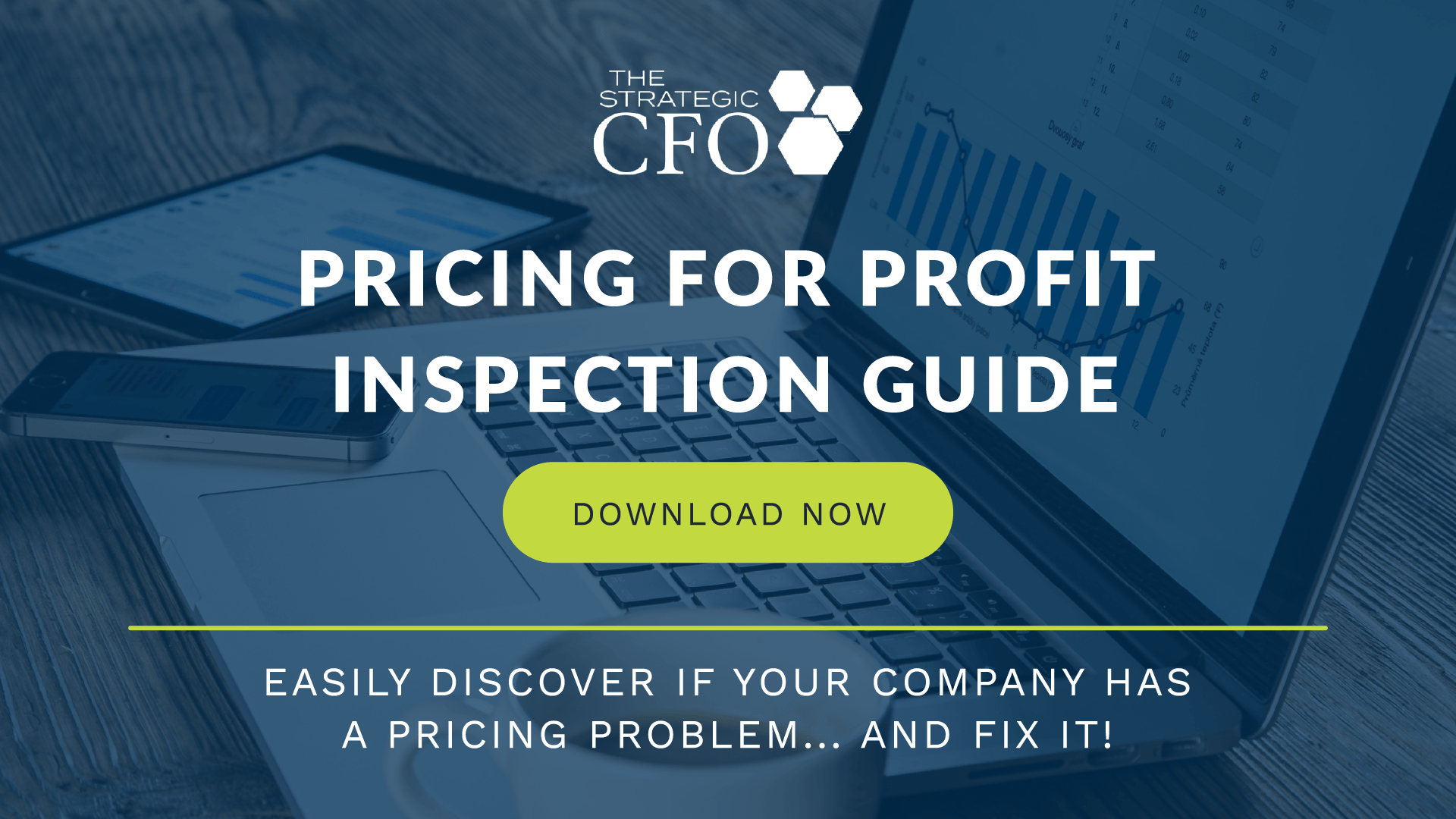 [box]Strategic CFO Lab Member Extra
Access your Projections Execution Plan in SCFO Lab. The step-by-step plan to get ahead of your cash flow.
Click here to access your Execution Plan. Not a Lab Member?
Click here to learn more about SCFO Labs[/box]