See Also:
Accrual Based Accounting
Modified Accelerated Cost Recovery System MACRS
10 Q
Asset
History of Accounting
Full Disclosure Principle
Generally Accepted Accounting Principles (GAAP) Definition
Generally Accepted Accounting Principles (GAAP) are a set of standards, guidelines, and regulations for financial accounting. Companies should follow GAAP rules when preparing financial statements.
GAAP rules were established to provide consistency in financial reporting and accounting practices. The rules evolve over time. Therefore, they reflect the most relevant and applicable accounting practices.
GAAP Meaning
Generally Accepted Accounting Principles (GAAP), in short, means the rules which provide the basis of all accounting decisions for financial institutions, businesses, and organizations. In the U.S., several organizations influence what GAAP rules, including the Financial Accounting Standards Board (FASB), the American Institute of Certified Public Accountants (AICPA), the Securities and Exchange Commission (SEC), and the Internal Revenue Service (IRS). U.S. GAAP differs from other international accounting standards, but organizations like FASB and the International Accounting Standards Board (IASB) are working to establish acceptable international accounting standards.
Overall, accountants calculate in two ways: for a financially stable or financially instable company. This is referred to as the Going Concern; unstable companies calculate assets by estimated value of the item when liquidated.
GAAP Standards
Generally Accepted Accounting Principles (GAAP) uses many standards and protective measures to ensure reliable and useful accounting statements. For example, accounting is done in fiscal periods which may not coincide with actual calendar periods. They instead coincide with the relevant events that happen to the company with respect to accounting standards.
Worst Case Scenario
Many GAAP standards account for the worst-case scenario. When you record past events in their value at the given time, call this the historical monetary unit. Additionally, subtractions from company cash are made when possible whereas additions are made only when the product is sent and cash is received.
Do Not Consider Intangibles
Under GAAP, do not consider intangible values, such as workforce knowledge or brand goodwill, an asset. Do not record these in the balance sheet. Furthermore, always make an effort towards consistency. Expectations like depreciation or inventory are accounted for in the same way across all periods which they occur. You must make any changes to one period, under this concept, to all periods past. Also, make these changes completely clear to the reader of the statement, providing the necessary background to understand the true meaning of the document.
Lastly, the scope of the company comes into play. An example of this would be a laptop computer: the accidental destruction of a single laptop means much more to a small business than a multinational one. The company scope is essential to relevant and readable financials.
GAAP Example
For example, Natalie is the CFO at a large, multinational corporation. Her work, hard and crucial, effects the decisions of the entire company. She must use Generally Accepted Accounting Principles (GAAP) to reflect company accounts very carefully to ensure the success of her employer.
Natalie begins her process of creating GAAP compliant statements. First, she looks at past records. These provide the crucial understanding of where her company has been. From here she can expand her accounting to meet the current and future needs of the company.
Natalie makes sure to to keep statements consistent. With the recent change in company policy from LIFO to FIFO, she has a lot of work ahead to correct past balances as well as make the change clear in the body text of the document.
When Natalie creates financials she ignores the value of the company name and brand, despite the fact that they sell a product which is in many ways a commodity. Her concern is tangible rather than intangible assets.
Bad News
Finally, the executive salesperson enters her office with the bad news that he has been in a car accident with the company car. The accident destroyed the vehicle beyond repair. Though Natalie is concerned for the health of her co-worker she is not concerned with the value of the vehicle: with a vehicle fleet valued at over $25 million a single car is not the concern of Natalie.
Natalie finally completes her assignment. She has faith in her work due to her training and expertise in her field. She has confidence that she has prepared sound GAAP complaint statements.
If you want to add more value to your organization, then 
click here to download the Know Your Economics Worksheet
.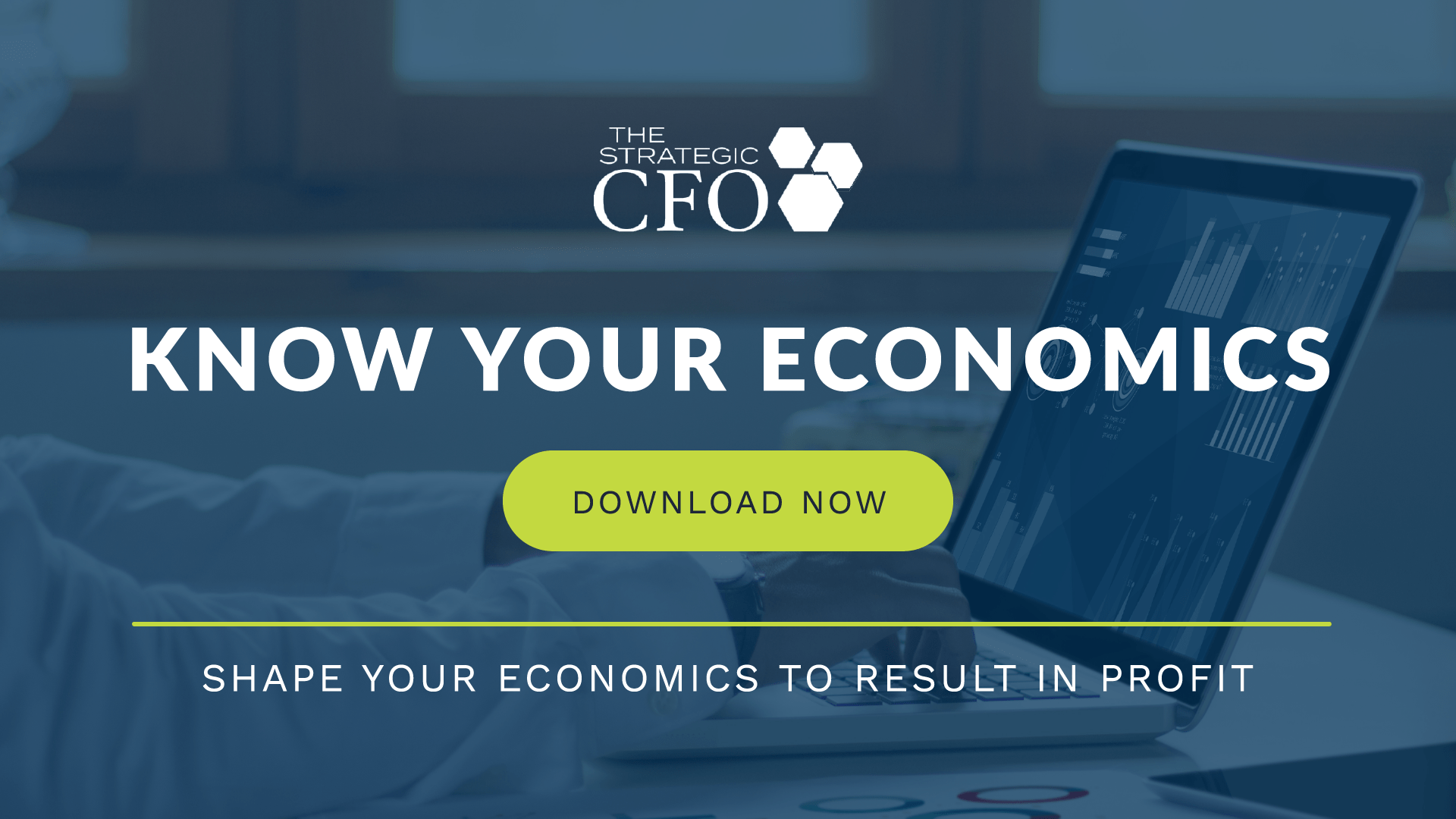 [box]
Strategic CFO Lab Member Extra
Access your Strategic Pricing Model Execution Plan in SCFO Lab. The step-by-step plan to set your prices to maximize profits.
Click here
 to access your Execution Plan. Not a Lab Member?
Click here
 to learn more about SCFO Labs[/box]