See Also:
Accounting Principles
Accounting Concepts
Income Statement
Accrual Based Accounting
Payroll Accounting
Commission Accounting Definition
Commission Accounting can easily be defined as a revenue or expense to the company during the process of a sale. Typically this type of accounting is used for real estate firms who work off of commission or a similar type of sales company. The expense side of accounting can be based off of pay to employees which would be the amount of commission each employee makes off of a sale. Typically, there is a percentage amount that a company or person receives upon the receipt of a sale. However, some companies have been known to accept or pay their employees a fixed amount based off each individual sale. The policies are individual to each company and it is up to each customer or employee to find the exact terms of the agreement.
Commission Accounting Example
Frank works at Blimp Real Estate Co. and has been hired by Growing Fast Inc. to search out and find land to build on, or a suitable building in which Growing Fast can move into for its expansion. First, Frank explains to the company that the commission for either is 5% of the costs. Frank has the perfect building in mind in downtown Houston, Texas. Growing Fast is impressed with the place and decides that they will in fact buy the building. Frank then sets up the contract between the buyer and the owner of the building. The final price is set for $20 million, thus Blimp Real Estate receives $1 million in commission revenue. However, Blimp also has a commission expense to record because Frank has an incentive package stating that he receives 10% of the commission on each sale. Therefore, Frank will receive $100,000 for the sale.
If you want to add more value to your organization, then click here to download the Know Your Economics Worksheet.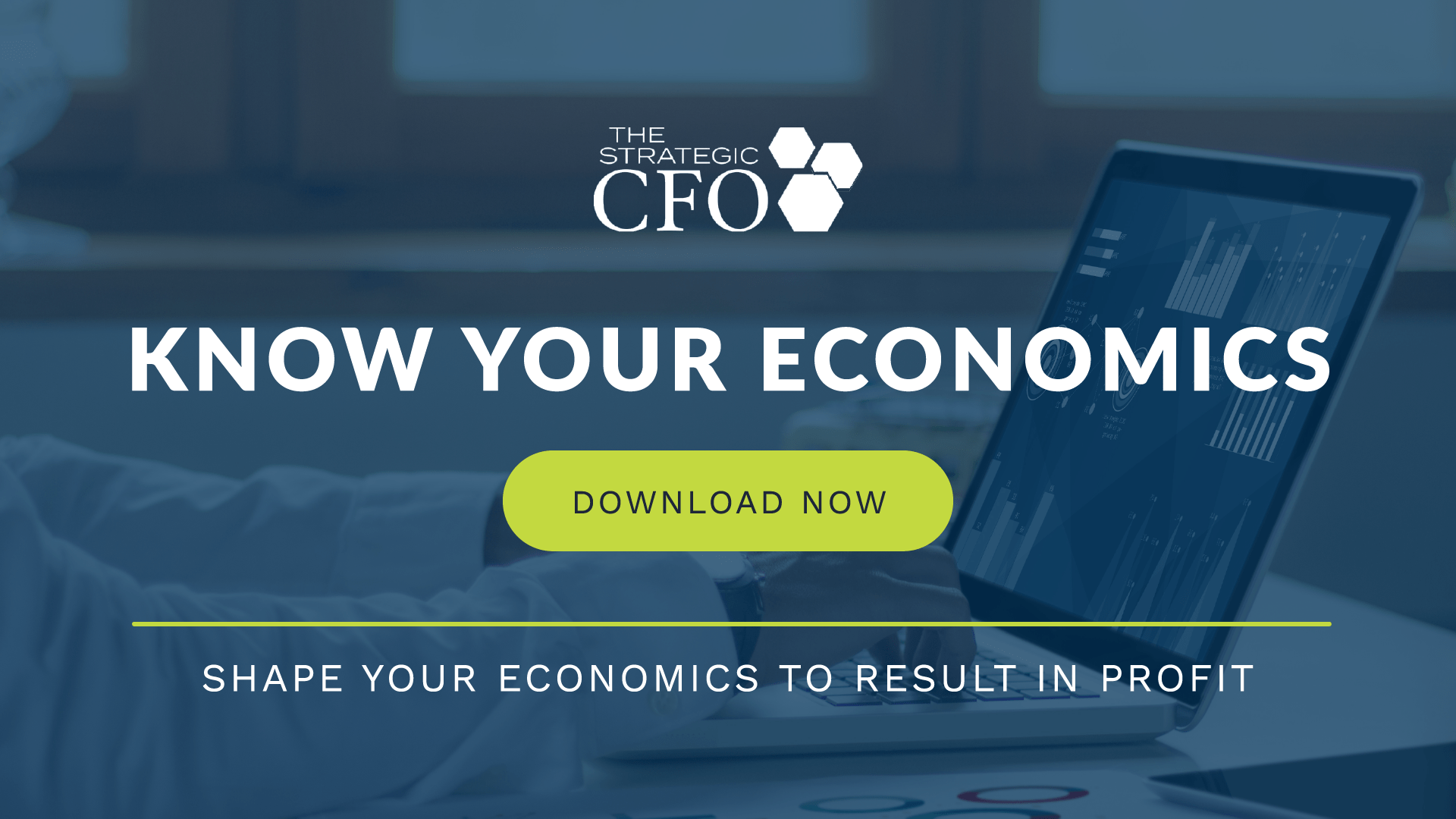 [box]Strategic CFO Lab Member Extra
Access your Strategic Pricing Model Execution Plan in SCFO Lab. The step-by-step plan to set your prices to maximize profits.
Click here to access your Execution Plan. Not a Lab Member?
Click here to learn more about SCFO Labs[/box]