The True Definition of Entrepreneur
What is the true definition of entrepreneur? Some say that it is a person who runs a business at his own financial risk and others may say it is someone who organizes and manages any enterprise. However do those "textbook" definitions truly define an entrepreneur in this day and age? Technically yes, but an entrepreneur is simply more than that.
An entrepreneur is a personality that you find in someone. The definition of entrepreneur cannot be merely defined by a conglomeration of words and phrases. After meeting an entrepreneur personally one can actually understand the definition of entrepreneur because it gives substance to the term. In a general sense, all entrepreneurs are a master of none but superior to the average in aspects of business. However, they are unique in their own way. Not one entrepreneur operates in the same way or possesses equal traits. That's why it is difficult to define an entrepreneur.
It is an entrepreneurial mindset that one possesses which really creates the true meaning of entrepreneur. So if you get the chance, I would highly recommend spending time around a successful entrepreneur to really grasp the concept.
Traits of a Successful Entrepreneur
How do you know if you possess the traits of a successful entrepreneur? You may have entrepreneurial traits that come naturally. Entrepreneurs are passionate to the highest degree. "No" is not an acceptable answer because the level of drive you possess is naturally higher than the median. An entrepreneur gets things done and loves to be competitive in the process. A true entrepreneur is not predictable, one that possesses a certain creativity level that allows one self to see and produce "ahead of the curve". However, without strong people skills, an entrepreneur cannot be successful alone.
People Skills
People skills are underrated in this aspect and can decide whether or not you are meant to be a successful entrepreneur. Not a single person wakes up on any given day and decides to be an entrepreneur on a whim. These people have distinct entrepreneurial traits that make them tick a certain way and that's what makes one an entrepreneur. That is why they stray from the average and stick out in their own creative manner.
In this current era, entrepreneurs are constantly innovating their traits. They don't change them but, in a sense, they update their qualities by adoption and modification to create fresh ideas that stay ahead of the curve. Continuous learning is one of the key traits of entrepreneurship. Not by simply reading articles or following up on some of the master entrepreneurs, but actually implementing these entrepreneurial concepts. Successful entrepreneurs never stop learning; because once you think you know it all is the moment you get left behind the entrepreneurial curve.
Awareness
Awareness is another vital trait of successful entrepreneurs. If you can obtain the indicators of a recession in your market by extensive research of the market trends then by all means do it. Keeping tabs on these indicators is vital to the survival and overall health of your business. The next trait of successful entrepreneurs posses is consistent brainstorming. All epic ideas are a product of some type of brainstorming. As a business entrepreneur one cannot simply rely on ideas you have taken from others. Effective entrepreneurs are constantly writing down new ideas that catch their attention. These entrepreneurial traits are vital to being a successful entrepreneur and can pave the way to being a successful entrepreneur.
Download our three most powerful tools to take your business to the next level.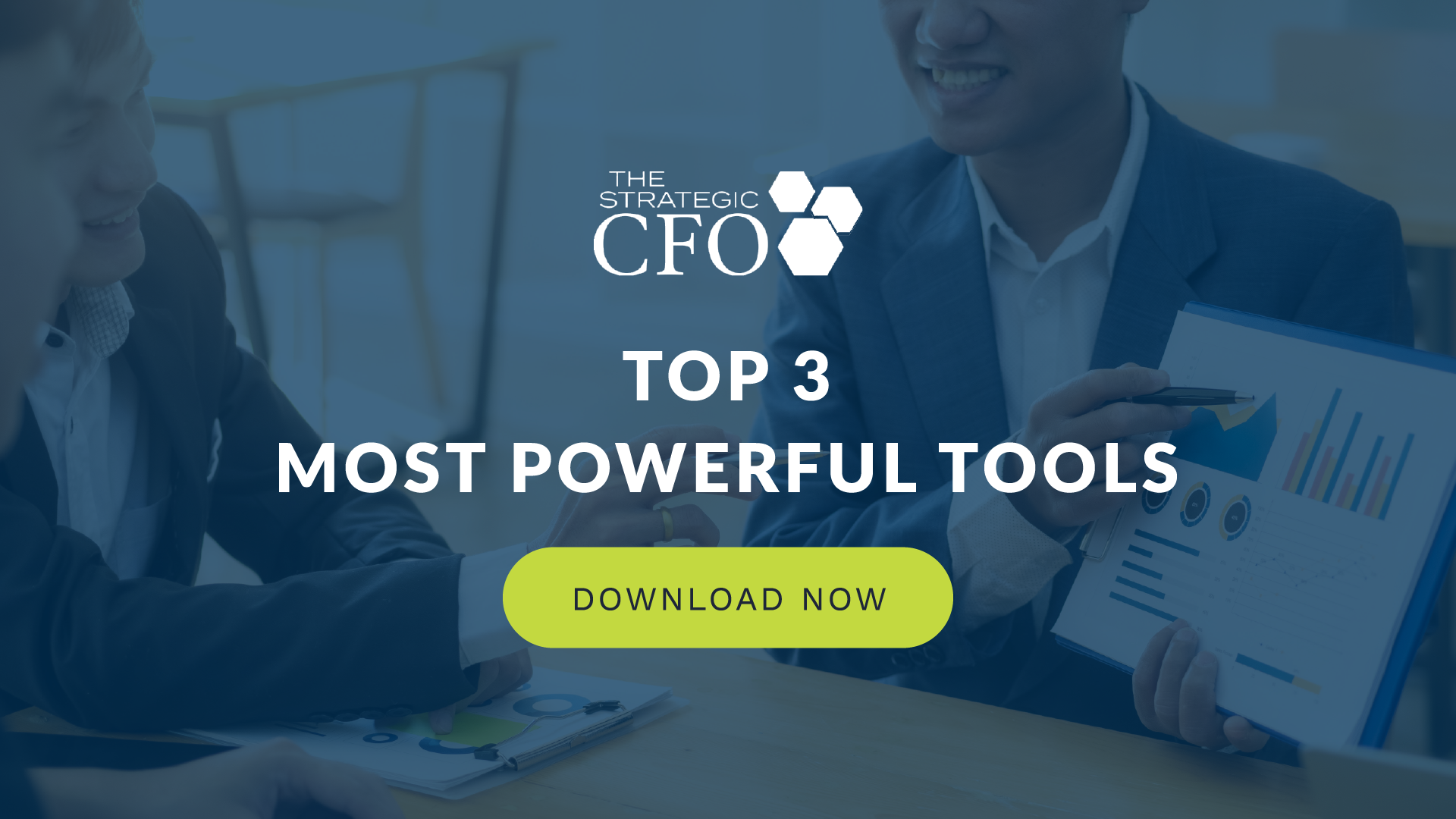 [box]Strategic CFO Lab Member Extra
Access your Strategic Pricing Model Execution Plan in SCFO Lab. The step-by-step plan to set your prices to maximize profits.
Click here to access your Execution Plan. Not a Lab Member?
Click here to learn more about SCFO Labs[/box]