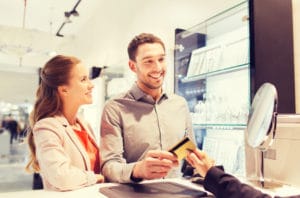 People, myself included, are generally more hesitant with taking credit cards for business on anything major… and I don't blame them! There's typically a 2% charge on sales. However, if you use your credit cards the correct way, it may be worth considering. To save you time and risk, here's a few things that we learned from using a credit card in a business, and maybe you can, too.
Benefits of Taking Credit Cards
Why are credit cards useful in your company? Credit cards serve several purposes. At The Strategic CFO, we only cut a few checks per month due to the power of credit cards. Our accounting is automated, we experience a boost in productivity, and depending on your business, you might even free up enough liquidity to take advantage of discounts on payables.
Experience a Boost in Productivity
Daily sales outstanding (DSO) is a calculation used by a company to estimate their average collection period. The higher the DSO, the more problematic for a company because your liquidity is tied up in receivables. For example, let's say you're a plumber and your average DSO is 45 days. By accepting credit cards as payment, you could potentially reduce your average DSO from 45 days to 15 days… maybe less than that! An extra 30 days' worth of liquidity can drastically improve a company. If a company averages sales of $2,000 a day, that's almost $60,000 in your pocket earlier than it would have been! So what will you do with that extra cash? Now, you can pay off bills, invest the money, or take advantage of discounts on payables.
Take discounts on your payables
Certain vendors provide a discount on payables if you pay early. 2/10 net 30 is a popular discount given on payables. Specifically, you can get a 2 percent discount for a payment to a vendor in 10 days, or pay the full amount in 30 days with no discount. This reflects well on your supplier-consumer relationship, because the sooner you have your cash, the sooner they have their cash.
They're a Good Source of Funding
It is recommended that you use a credit card when you need less than $50,000 and you cannot get a bank loan. One of the biggest benefits of having a credit card is that it is a flexible source of funding. You can buy as little or as much as you need, but only have to pay back a small amount monthly. Used responsibly, it can help establish your business's credit as well making that next loan a little easier to get.
Dell
One of the best examples of how accepting credit cards can be a game-changer is Dell Computers. Back in 1984, when computer sales were gradually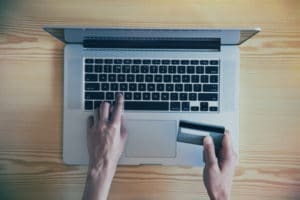 picking up pace, Michael Dell operated a computer-building business in his dorm room. He was funded $1,000, but how was he supposed to fund the rest? He strategically used the credit card cash to cover the expenses. Dell would take orders over the phone, gather the credit card information from the clients, and then make the computers. As a result, his cash conversion cycle was negative! This is one of many success stories for businesses who use credit cards as a source of funding.
[highlight]This is one of many ways you can increase and optimize your cash flow. Read the rest in our free guide: 25 Ways to Improve Cash Flow![/highlight]
Consequences of Credit Card Usage
So we've highlighted the benefits of taking credit cards, but be wary. Credit cards are still not universally accepted due to a few reasons. Not all businesses can take credit cards; in fact, some might have to pay more fees than others to even accept them. Here are just a few more reasons why people should be careful when taking credit cards for business…
Businesses Need to Have Reasonable Gross Profit
Let's say the bulk of your sales are via credit card. If you want to stay in business, your gross profit must be substantial enough to cover the credit card fees. In this case, certain industries should not accept credit cards.
General Contract Work
Contract work such as painters, plumbers, and music teachers make only 3-5% of gross profit. Taking 2% of sales with credit would be too much. That would mean waiting on the customer to receive majority of gross profit. This can affect every other aspect of your business… especially overhead.
Real Estate
Another example of an industry where credit cards don't make sense is real estate. There tends to be a 10% net operating income within the industry. If you're generating 10% net operating income, it will hurt your business to have 2% credit sales. Taking a 2% hit would cut the investment down by 20%, which is why you sometimes can't pay large sums (like rent) with credit cards.
[highlight]Credit card tactics aren't the only way to improve cash flow. Check out 24 other ways with this whitepaper![/highlight]
Some properties do accept credit cards, but those tend to be the higher-end properties. Like suppliers, the landlords usually pair the early payments with benefits like points or discount on rent.
Where's My Money?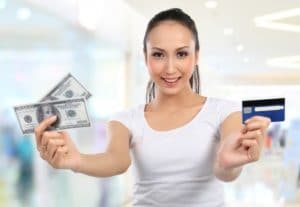 And of course… waiting for customers to pay, and depending on the customers' credit terms, is an issue with accepting credit cards. Credit cards come with all sorts of issues technologically that are out of your control. If credit cards are canceled or stolen, that ultimately affects your automation system. Make sure you have a system in place when accepting a customer's card, whether it be a contract or a secondary source of funding from the customer. Always be prepared for something to go sideways.
Conclusion
In conclusion, accepting credit cards in a business (no matter how big or small it is) is a risk. Then again, what new business decision doesn't come with a risk? Like most decisions, it's just a matter of preparation, research, and credibility. There are many contingencies associated with credit cards such as customer responsibility, and making sure your company generates enough gross profit. Conversely, there are benefits of taking credit cards such as discounts on your payables and a boost in productivity. Make sure to do your research, and be prepared for change.
[highlight]Prepare yourself for change. Read our 25 Ways to Improve Cash Flow whitepaper and watch the company gradually grow with each step![/highlight]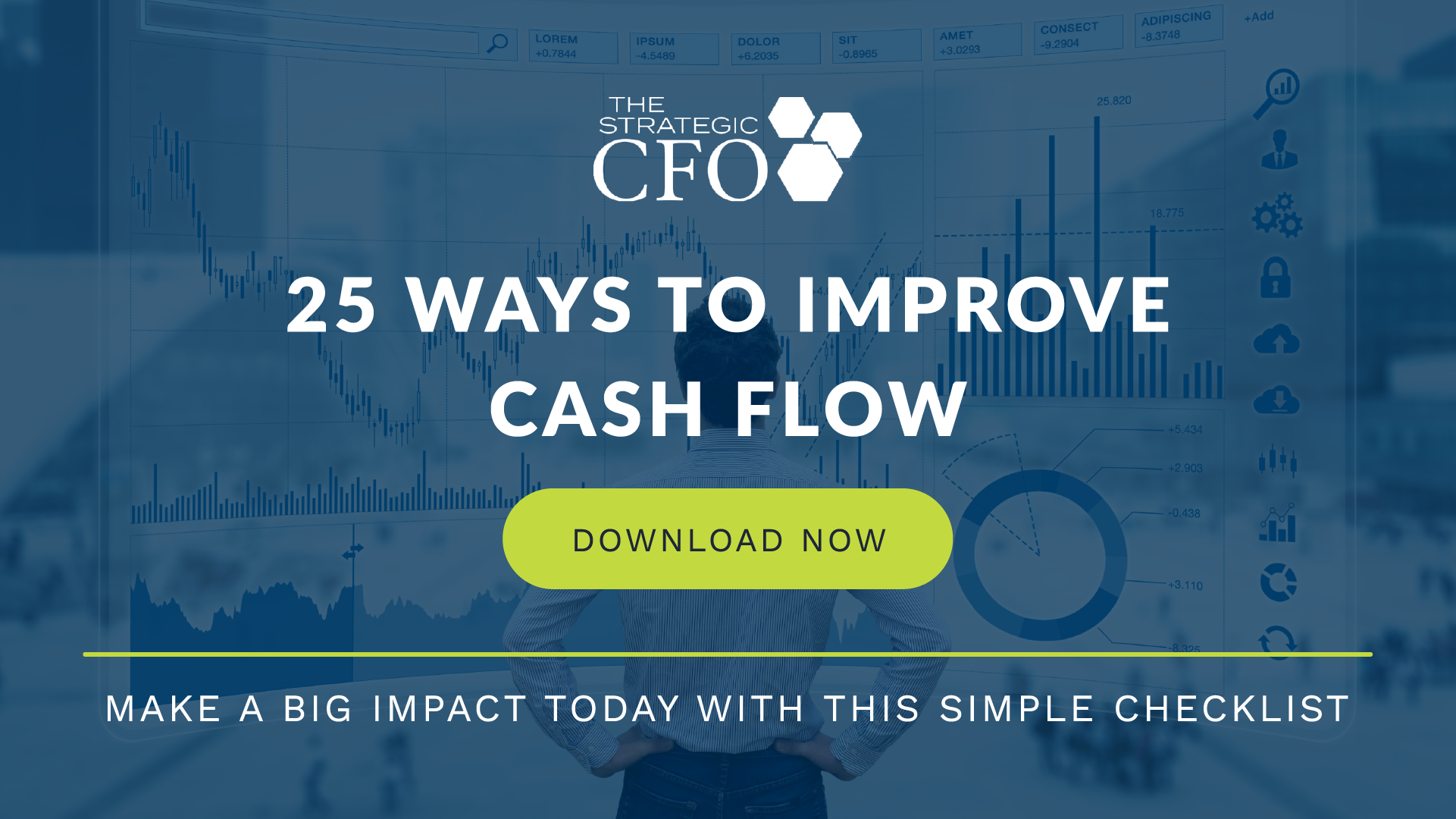 [box]Strategic CFO Lab Member Extra
Access your Projections Execution Plan in SCFO Lab. The step-by-step plan to get ahead of your cash flow.
Click here to access your Execution Plan. Not a Lab Member?
Click here to learn more about SCFO Labs[/box]



Connect with us on Facebook. Follow us on Twitter. Become a Strategic CFO insider.