The University of Houston Wolff School for Entrepreneurship is looking for seasoned, compassionate entrepreneurs to mentor a university student through an experience that has the potential to change both lives. The UH Entrepreneurship Mentor Program has changed lives.
Every year the University of Houston educates 2,000 students in entrepreneurship. From this pool, the Wolff Center for Entrepreneurship selects 40 students to participate in a year and a half, lock-step entrepreneurial experience. In addition to six courses spread over the three semesters, the student participates in sixteen programs and experiences that are outside the classroom.  (These are as diverse as spending a week-end with Warren Buffett to traveling to a prison to coach a prisoner in the Prison Entr. Program.)
UH Entrepreneurship Mentor Program
The single most important part of the WCE experience is creating a relationship with a personal mentor. The program provides each student with a personal mentor that not only coaches and advises on the student's business, but equally significant, helps the student develop a vision for their future and helps identify stepping stones going forward. Most mentors believe they derive more benefit than they deliver from this relationship. (Our students would not agree, and for many of them, these relationships carry on for years after the student gets out in the real world.)
Ideal Mentor
The ideal mentor would be someone who had:
Entrepreneurial success and failure
A willingness to share their experience and Mentor an undergraduate entrepreneur
The capability to understand a student and help them turn their passion into success
The time to attend a monthly meeting for two hours (No meetings in summer or over holidays…total of 9 meetings over the year and a half.)
Meet informally once a month
If any of you believe that this opportunity might be a fit for your life, please contact: [email protected]
Mentoring is another way you can also be a trusted advisor to your CEO. Learn how you can be the best wingman with our free How to be a Wingman guide!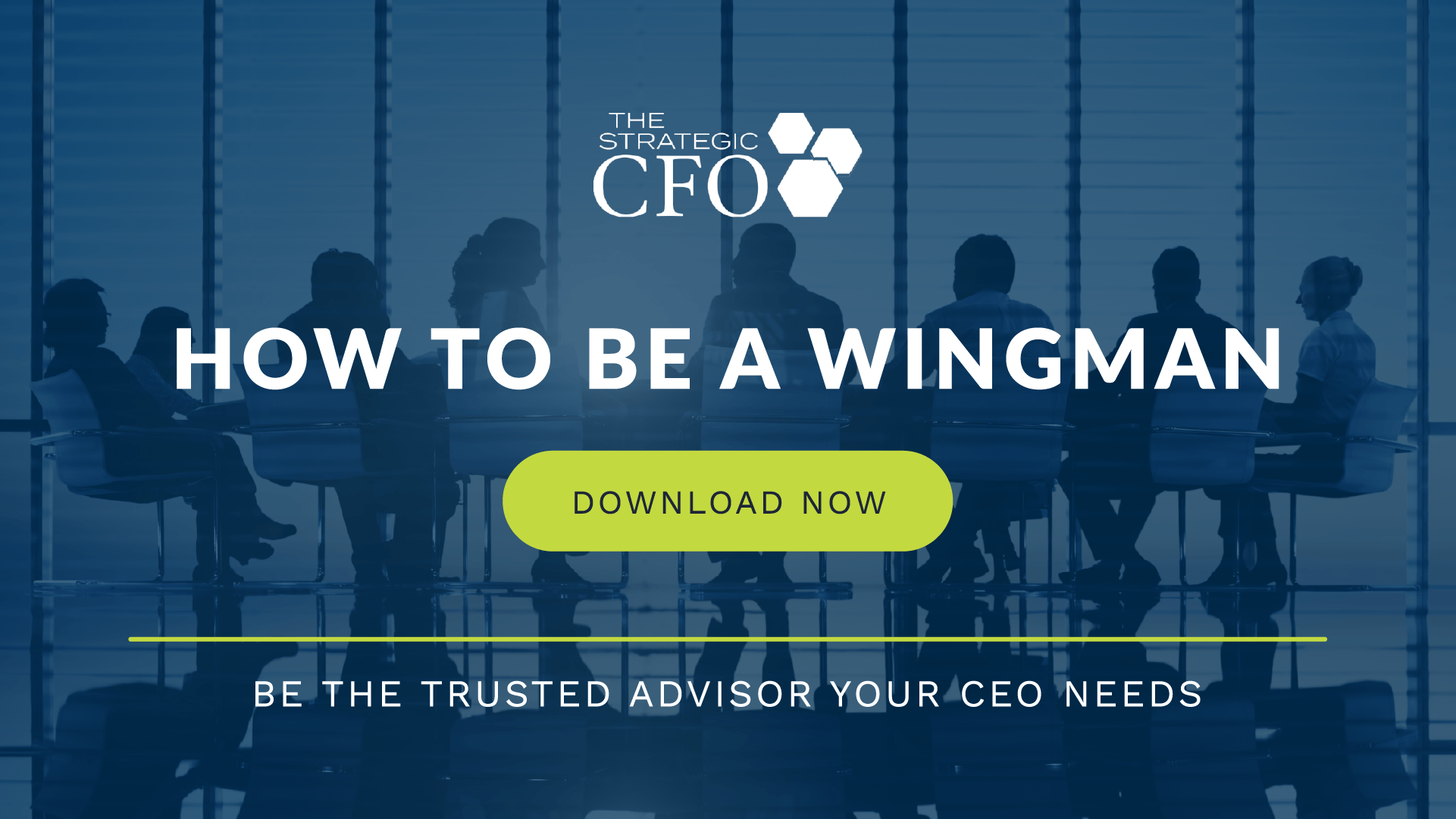 [box]Strategic CFO Lab Member Extra
Access your Projections Execution Plan in SCFO Lab. The step-by-step plan to get ahead of your cash flow.
Click here to access your Execution Plan. Not a Lab Member?
Click here to learn more about SCFO Labs[/box]