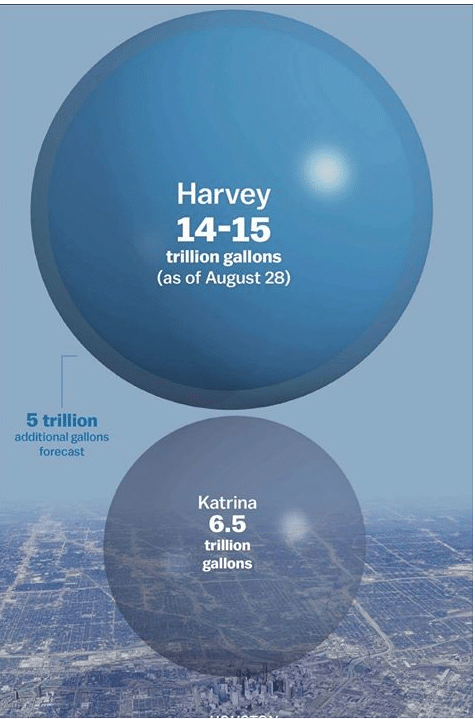 How businesses can prepare for natural disasters in the future and how to best react to them is something financial leaders and business leaders often neglect to address until after the fact. Hurricane Harvey made landfall almost two weeks ago on the Gulf Coast of Texas and Louisiana, impacting some 50 counties. It dumped an estimated 16.5 trillion gallons of water which is approximately 10 trillion more gallons than Hurricane Katrina. Entire cities have been wiped out. While the rain may have stopped, mandatory evacuations are still taking place as rivers are cresting, dams are not holding the water, and reservoirs are being released.
Because of this severe natural disaster, business has been severely disrupted. In addition, many businesses will continue to be under water for an uncertain amount of time. Some have projected that it will take up to a decade to completely rebuild from the destruction Hurricane Harvey caused. How could business owners and financial leaders have been better prepared for this natural disaster? How can they better prepare for future natural disasters? Whether it's another hurricane, wild fire, tornado, earthquake, etc., it is important to know how your location, government assistance and external factors impacts your business. To learn what is going to impact you the most, click here to download the External Analysis whitepaper.
What We Learned From Hurricane Harvey
Flooding, loss of power, displacement, wind damage, and death have plagued the coast of Texas and Louisiana these past two weeks, and that doesn't include the emotional toll the storm has had on many. Although we cannot change Mother Nature's course, we can set up our businesses for success by preparing for those natural disasters that you are more prone to getting. As we discuss this topic, it is important to keep in mind that this list is not fully inclusive of everything we learned from Hurricane Harvey. We are still learning. As entrepreneurs, business owners, CFOs, and financial leaders, we should be taking note of what is happening, what works, what preparation paid off, and more.
Expect and Prepare for the Worst Case Scenario
As a business in Houston, we couldn't help but see that a lot of businesses did not prepare for the worst case scenario. With all the computer models looking like spaghetti, many did not take the worst case scenario seriously until it became our reality. Regardless of how you approach business decisions, we cannot emphasize enough to prepare for the worst case scenario. Fifty-one inches of rain in a matter of days will cause severe damage anywhere. Infrastructure damage, flooding, and interruptions of supply chains have all been a part of our business world over the past two weeks. Even if your office is on the 32nd floor, you are not exempt from being impacted; loss of power, flooding in the parking garages, and access to the building will be interrupted.
Some of the largest oil and gas companies this past week have not been able to enter their office buildings because of flooding and convoys taking thousands to shelter. Grocery stores have had issues restocking their inventory. Gas stations across Texas have seen shortages, not because of a lack of gas, but because it cannot get there. Restaurants must go to their suppliers to collect food because their vendors will not come to them. One of the busiest airports in America has cancelled all flights. The fourth largest city in the United States has essentially stopped to focus on rebuilding homes, businesses, and lives.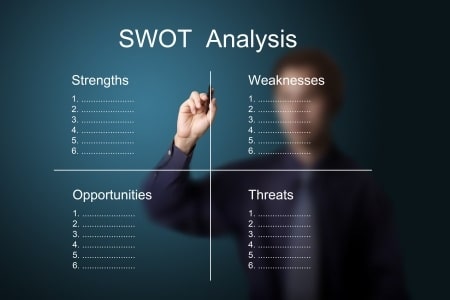 All Natural Disasters Have a Worst Case Scenario
It does not matter if this was technically the worst case scenario or not; many of you and your employees in the impacted areas have been flooded, displaced, and are starting to make your slow recovery back to normal. Although our thoughts at The Strategic CFO are focused on those impacted by Hurricane Harvey, other natural disasters have occurred during the same period. Unfortunately, we cannot predict when they are going to impact us.
The first step in how businesses can prepare for natural disasters is to complete an external analysis on their business. Why? Because you need to assess what is going to impact you before you make preparations. You would not prepare for a hurricane if you were in Idaho.
[box] If you're ready to prepare your company for natural disasters, click here to download your free External Analysis whitepaper to start the preparation process. [/box]
How Businesses Can Prepare for Natural Disasters
Like we said before, we cannot ever fully prepare for a natural disaster because these events have a mind of their own. First, create an external analysis of your company to assess what natural events you will most likely encounter. Then create a natural disaster plan that includes a temporary location, communication plan and a way to protect any unrecoverable assets. Lastly, create a recovery plan.
Remember, keep it simple stupid. Make the plan simple so that each member of your team can remember it.
Identify Responsibilities
Just like the CFO manages the finances and the COO manages operations, each person in your company has responsibilities of their own. Identify those responsibilities in the event of a crisis. Some of the responsibilities required in the event of a natural disaster include and are not limited to:
Asset protection
Communication to employees
Communication to customers
Creating the plan
Providing emergency supplies
Write It Down
The most important part of having a plan is writing it down. Even if the plan needs to be changed later, this foundation will give you a good place to start. Include evacuation routes out of the office, hiding places (in case of tornados), emergency numbers, contractor vendors for recovery, and everyone's updated contact information.
Secure Your Assets
There are two types of assets in a disaster – recoverable and non-recoverable. For those non-recoverable assets like systems, servers, software, or documentation, consider uploading it all onto a secure cloud. By doing this, you and your team will be able to access everything needed remotely. For the recoverable assets like furniture or your building, discuss the structural integrity of your building or furniture placement for quick protection/evacuation.
Securing your assets also includes having a temporary location if your current location is out of commission after a disaster.
Communication Plan With Employees
Communicate, communicate, communicate! Your employees are most likely your largest expense so make sure to protect them. Often when a disaster strikes, companies have their employees check in with the company to update them on their situation. Have someone responsible to accounting for every person.
Communication Plan With Clients
Update your clients on what is happening with your business. When are you resuming business again? When is their product/service is going to be delivered? How does this disaster impact them? Answer all their questions as best you can. Most businesses tend to struggle getting back to a normal schedule. Simply update your clients on what is going on and why.
Create Recovery Plan
When recovering from a natural disaster, look at your national or state emergency response organization. In the case of the United States, continue to look at FEMA's site for updates on issues regarding water usage, access points, road closures, flights, permits, helps, donations, etc.
In summary, prepare for the worst case scenario and hope for the best. Start the recovery process slow and communicate the reasons for this ramp up. Download the External Analysis to prepare your business for any natural disaster.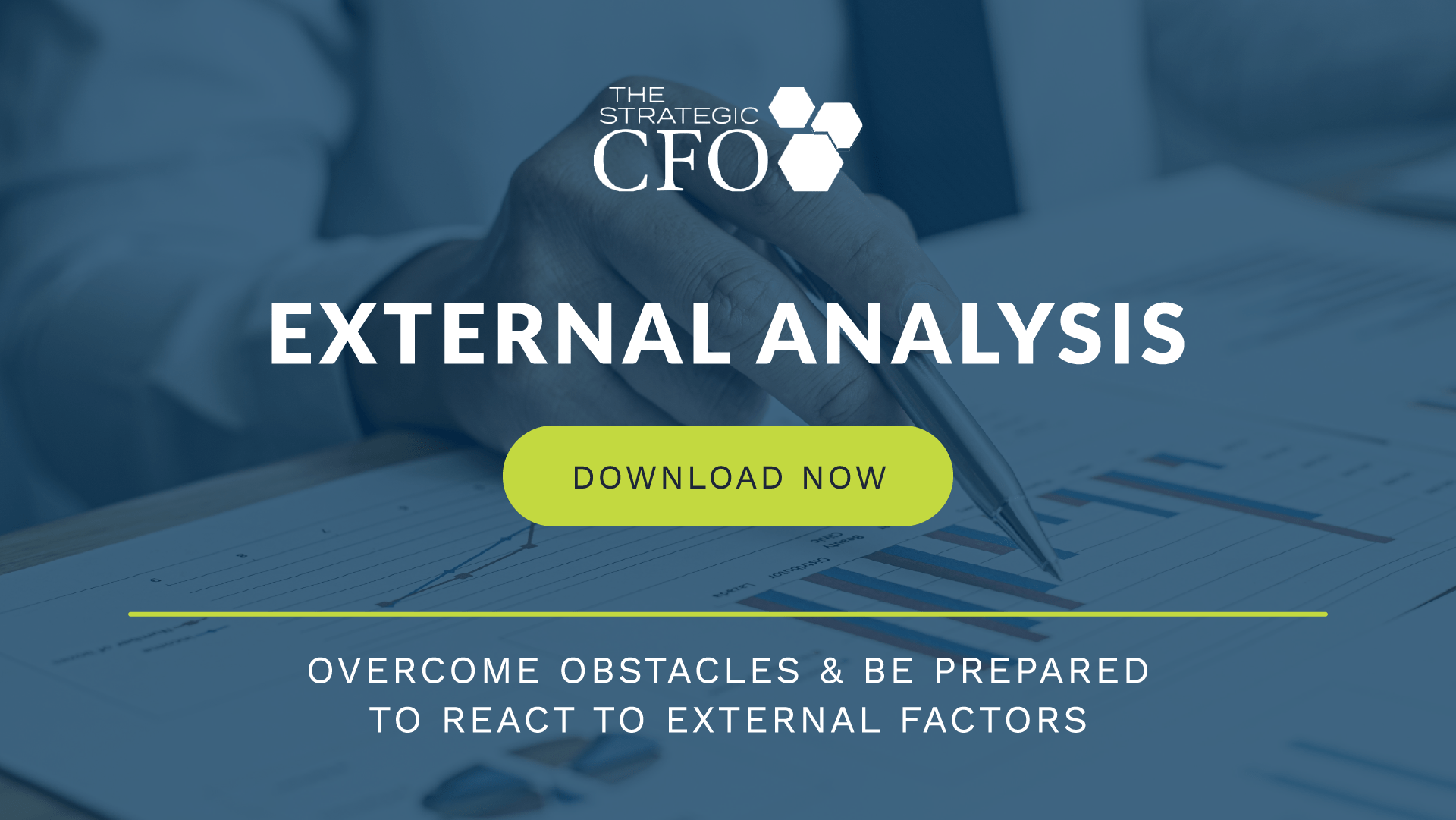 [box]Strategic CFO Lab Member Extra
Access your Strategic Pricing Model Execution Plan in SCFO Lab. The step-by-step plan to set your prices to maximize profits.
Click here to access your Execution Plan. Not a Lab Member?
Click here to learn more about SCFO Labs[/box]