Most accountants are trained to identify problems. In fact, as a professional, they excel at identifying problems and minimizing risks. Two excellent examples of this skill is the audit and tax compliance areas of public accounting.
What an Entrepreneur Wants From a CFO/Controller
Entrepreneurs are looking for something more from their CFO/Controllers. They take risks and solve problems everyday. As a result, they often get tired carrying all of the company's problems on their shoulders. Thus, they want team members to help them navigate the challenges of the day!
So, the next time you identify a problem in the company, develop a solution at the same time! Over time, the entrepreneur will rely on you more and more to shoulder the responsibility of managing the company.
Since we don't have all of the answers, use outside resources for problem solving. WikiCFO is an excellent repository for CFO/Controllers of entrepreneurial companies. Use this tool to bring the solution not just the problem!
More than anything, what an entrepreneur wants from a CFO/Controller is for them to be their trusted advisor or wingman. Download our free How to be a Wingman guide by clicking the link below. Take your career to the next level and step up into the trusted advisor role.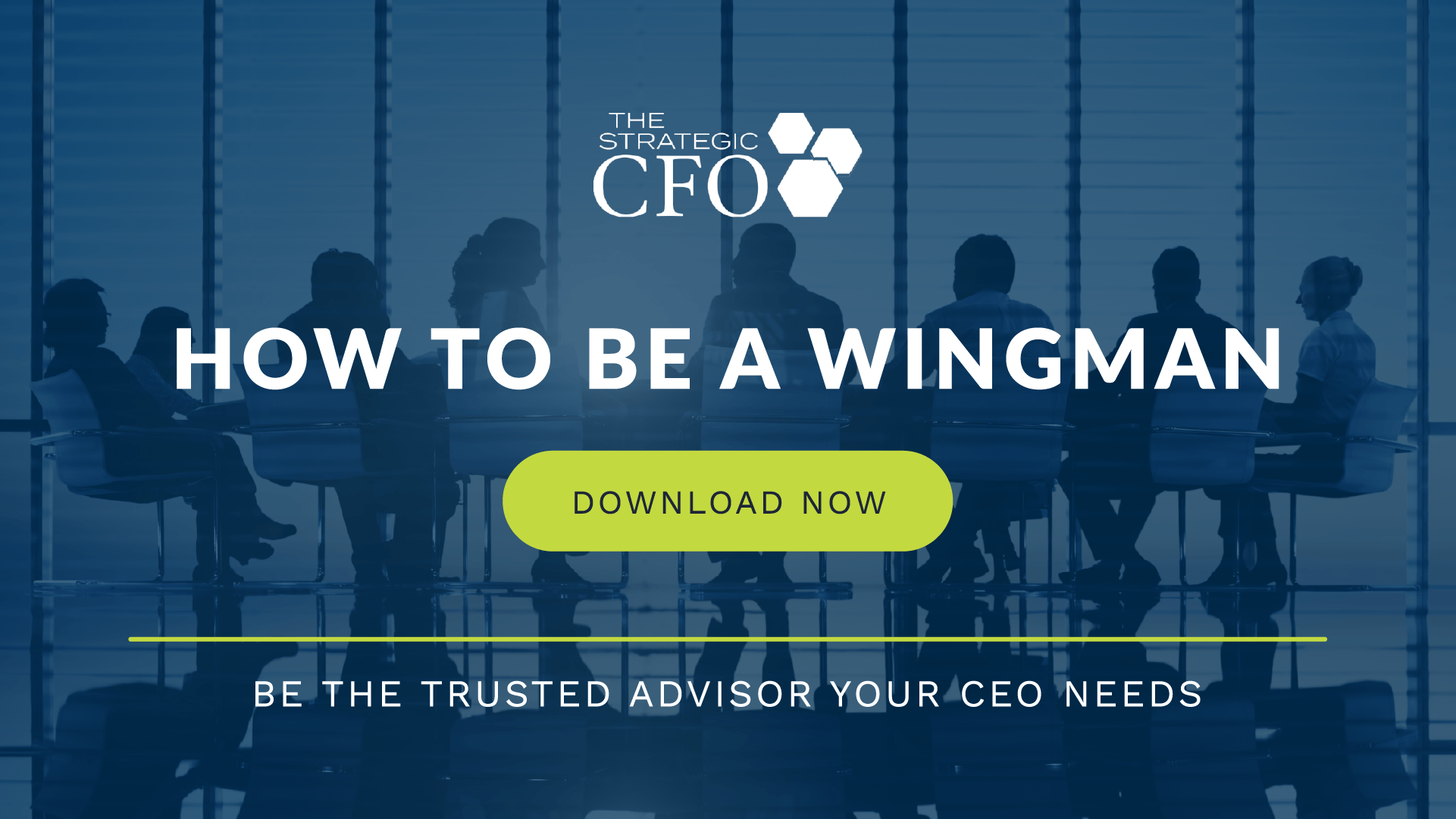 [box]
Strategic CFO Lab Member Extra
Access your Projections Execution Plan in SCFO Lab. The step-by-step plan to get ahead of your cash flow.
Click here
to access your Execution Plan. Not a Lab Member?
Click here to learn more about SCFO Labs
[/box]