See Also:
How to Run an Effective Meeting
How to Hire New Employees
Benefits of Advisory Boards
How to form an Advisory Board
Future of the Accounting Workforce
How to Train People for Success
How To Train People For Success: Training is about management preparing employees for success in their jobs and in their careers.
Employee Training For Success
Once a company has identified business strategies, jobs to be done, some measures of success, and the right people, make sure that employees have all the knowledge, skills, and abilities to succeed. Too many companies fail to make an investment in training and then wonder why employees under perform or even fail.
Some Important Best Practices For Training Employees
Make Sure It Is A Training Issue
Training is not always the best way to assure that your employees will succeed. If the job is designed poorly, or the manager has weak coaching skills, or the incumbent in the job has limited talent or work ethic, you usually don't have a training problem. Make sure you have good people in well-designed jobs with solid, supportive managers before you invest in training.
Training As Strategy
Training is both expensive and time consuming. It is important to review training at the highest management levels. Then make sure that your investment is in the training with the highest chance for success and profit. Not all training needs are equal, and too often the "squeaky wheel" gets get training dollars that would be better spent elsewhere. A yearly training plan helps to solve this common problem.
Establish Training Objectives
When you identify an important training need, be sure to establish concrete, written goals. If you are providing training on new products, then determine exactly what information about each product that you want the employees to know. In addition, determine how they can use that information in their jobs. People can only learn so much in a limited time, so you need to plan carefully and develop the program to insure that the participants can use the right information.
Select The Best Trainer
There are many training providers out there, and it takes work to pick the right ones, those that can actually educate your employees to perform at a higher level. This is not the place to save a few dollars by selecting a cheaper, but less talented, trainer. Do research, talk to colleagues and competitors, go to trade organization events, and make it a management priority to find the best people. It won't happen overnight, and it takes some effort, but you will be richly rewarded with training that makes your people better.
Reinforce The Training
Companies that do the best job of training people make sure that training is reinforced when the employee returns to the job. After all, you have invested hundreds or even thousands of dollars, so you thought it was important. Don't let managers undermine your investment. This happens when you fail to discuss the training with the returning employee and not use/incorporate the new skills/knowledges into the job.
Integrate Training With Career Growth
We know that a primary reason good employees leave companies is that they believe that they are not growing in their career. One of the best ways to keep your best people is provide them with the chance to keep developing their skills. This does not mean training every year for every employee. Rather, it means using training in conjunction with recognition, rewards, and new opportunities to keep your best employees in your company.
And, A Few Tips About Training
1. Hire managers who are good at training their people.
2. Look for on-line training programs that employees can use by themselves.
3. Measure the results of training, every time.
In order to determine which candidates are the right fit for your company, download and access your free white paper, 5 Guiding Principles For Recruiting a Star-Quality Team.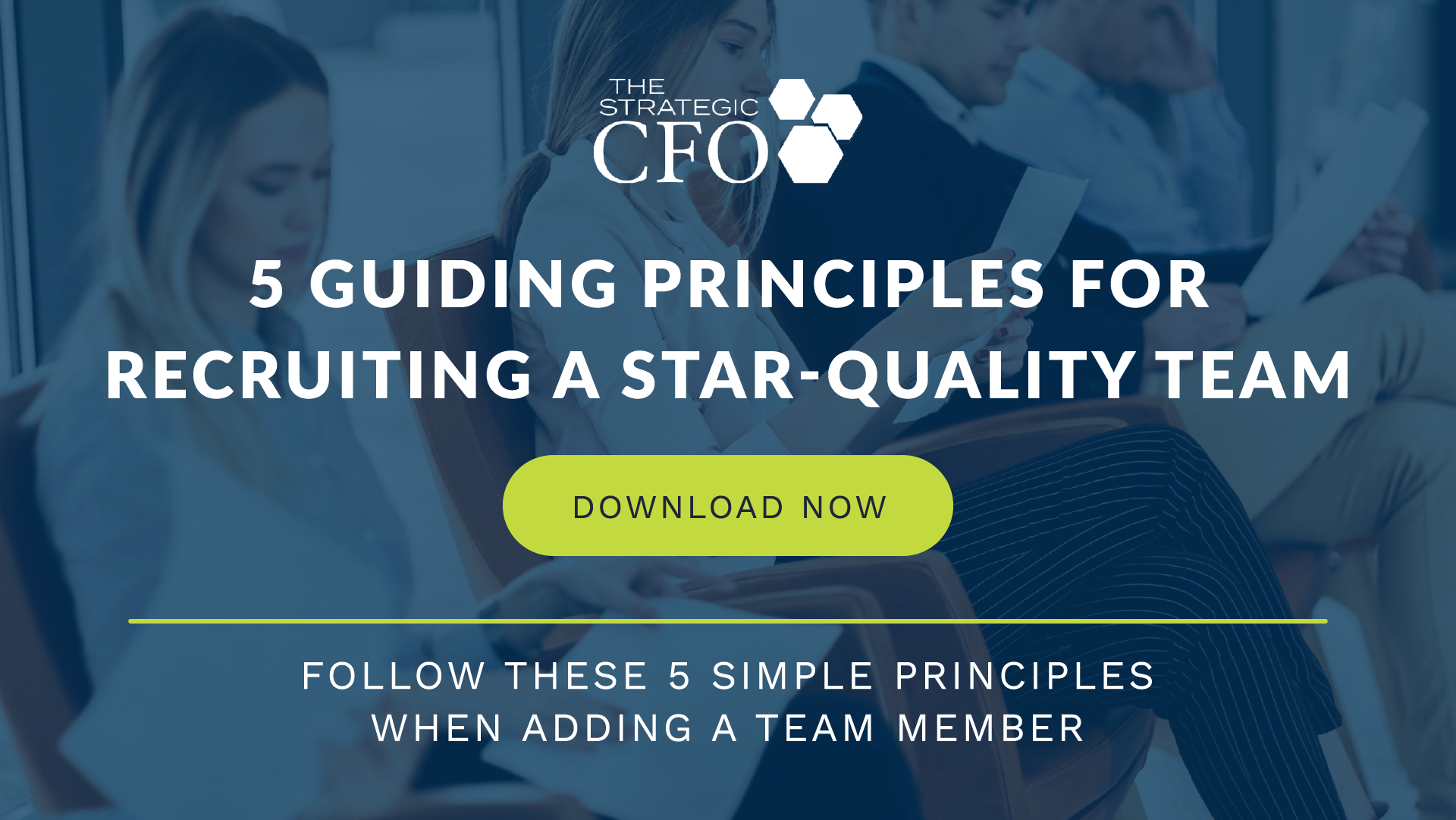 [box]Strategic CFO Lab Member Extra
Access your Recruiting Manual Execution Plan in SCFO Lab. The step-by-step plan recruit the best talent as well as avoid hiring duds.
Click here to access your Execution Plan. Not a Lab Member?
Click here to learn more about SCFO Labs[/box]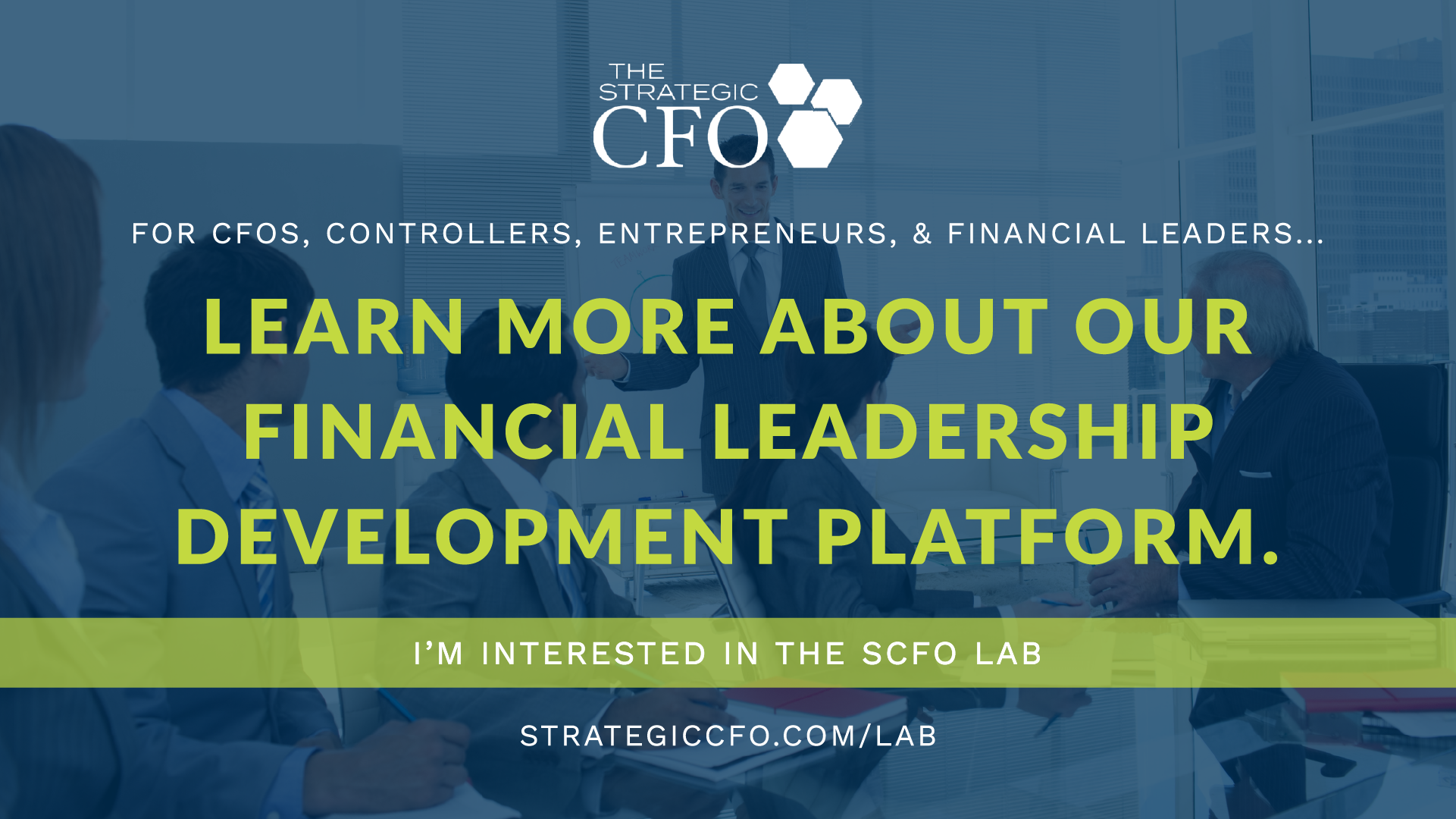 External Resources
American Society for Training and Development (ASTD) Largest and most established source for information and materials about training.
Learnativity.com – website that contains articles and readings on adult learning, training, and evaluation. www.learnativity.com.