See Also:
Capitalization
Double Entry Bookkeeping
Benchmarking
Market Positioning
Current Business Intelligence and Finance Approach
Business Intelligence (BI) technology has evolved so much in recent history to bring the world more than just operational reports. Unfortunately, with all the capabilities that we have with Business Intelligence, firms are still following conventional wisdom in their implementation strategy which is to invest heavily in implementing an ERP/CRM or other transactional system, build integration into other systems using those tools, and bolt Business Intelligence on top of it all as an after thought.
This approach is entrenched into our standard practice, does it still make sense to follow this practice given how far we've come in BI technology? Probably not! Organizations wind up with implementation headaches due to their focus on end-state solutions. However, organizations should also focus on building cost effective, workable solutions during transition.
---
[button link="https://strategiccfo.com/7-habits-of-highly-effective-cfos?utm_source=wiki&utm_medium=button%20cta" bg_color="#eb6500″]Download The 7 Habits of Highly Effective CFOs[/button]
---
Why Plan for Business Intelligence
Three reasons firms should consider business intelligence and finance BEFORE any major system investment:
1. Proactive Integration (PI)
Proactive Integration is the use of Business Intelligence to bridge new systems and legacy systems seamlessly during migration. Industry standard BI providers like Business Objects offer solutions that can integrate any standard data source. In Addition, technical resources are more easily accessible and transferable in the Business Intelligence space than they are in the ERP Space. It is much more effective, efficient and far less costly to build a solution in Business Objects than to buy, implement, and customize the same work though ERP providers like Oracle or SAP. Business Intelligence can transform data from multiple data sources into actionable, easy to use solutions. That is what Business Intelligence does best! Why not use Business Intelligence to manage, reconcile and control transactions flowing between legacy and new systems? Why not make that process painless while eliminating a large investment of time and capital?
2. Inevitability of Business Intelligence
Whether we are talking about operational reports, analytics, or dashboards, BI has been growing at staggering rates year after year. Business Intelligence is now the number 1 information technology investment in large businesses, and is rapidly becoming the number 1 investment in Medium size firms as well. According to John Schwartz, CEO of Business Objects, Business Intelligence is going to become more ambient, making it second-nature to obtain and interact with information, anytime, anywhere.
For example, you will be able to pull real-time reports on your PDA or GPS in your car on your way to a client. With the emerging concept of mash-ups, you will be able to get real-time information from multiple internal and external sources neatly summarized in Dashboards and analytics in a format that make sense to you. Business Intelligence applications are going to be limitless in its applicability the way a PC is. Business Intelligence will define the way we do business. Having BI on every computer is quickly becoming as critical as having a computer on every desk. In light of the inevitability of BI, why invest in throw-away integration solutions or do unnecessary manual work when BI will minimize your integration pains with a minimal and arguably inevitable investment? You need BI anyway. Why not leverage it for data integration?
3. Intelligent Project Management (IPM)
Intelligent Project Management is the deployment of BI in the design and implementation of Project Management. Tools like Microsoft Project help project managers track a project. It is a great tool but it is too complicated to use to analyze a project by itself. It needs BI to allow you to better analyze the progress of your project, allow you to perform what-if analysis, and more. BI is excellent in highlighting patterns and areas of concern in testing scripts. BI can also greatly reduce the time you need to identify dependencies and conflicts, thus making it easier to communicate these issues to your PMO. What if a company chooses a certain implementation path over another on a project? How much time and money will that cost or save the company? What if we wanted to track risk against one implementation path versus another?
IPM is here to make your answers to these questions easier and far more intuitive.
Benefits of Intelligent Project Management
Are you contemplating or presently implementing a new systems project?
Wait!! Don't risk losing your data in the process of migrating from your old system to your new one – Avoid costly implementation mistakes through Intelligent Project Management (IPM) and Proactive integration (PI).
With Intelligent Project Management and Proactive Integration, you can achieve the following:
Ensure that you can easily manage the flow of information between your old system and new system.
Validate the veracity of your new system and your data during testing. Ensure a much more seamless transition and flatter learning curve for users. Prepare your entire organization for every stage of your implementation.
Use Intelligent Project Management as a surefire way to reduce risk and save capital. Be able to track risk against one implementation path versus another.
To learn more financial leadership skills, download the free 7 Habits of Highly Effective CFOs.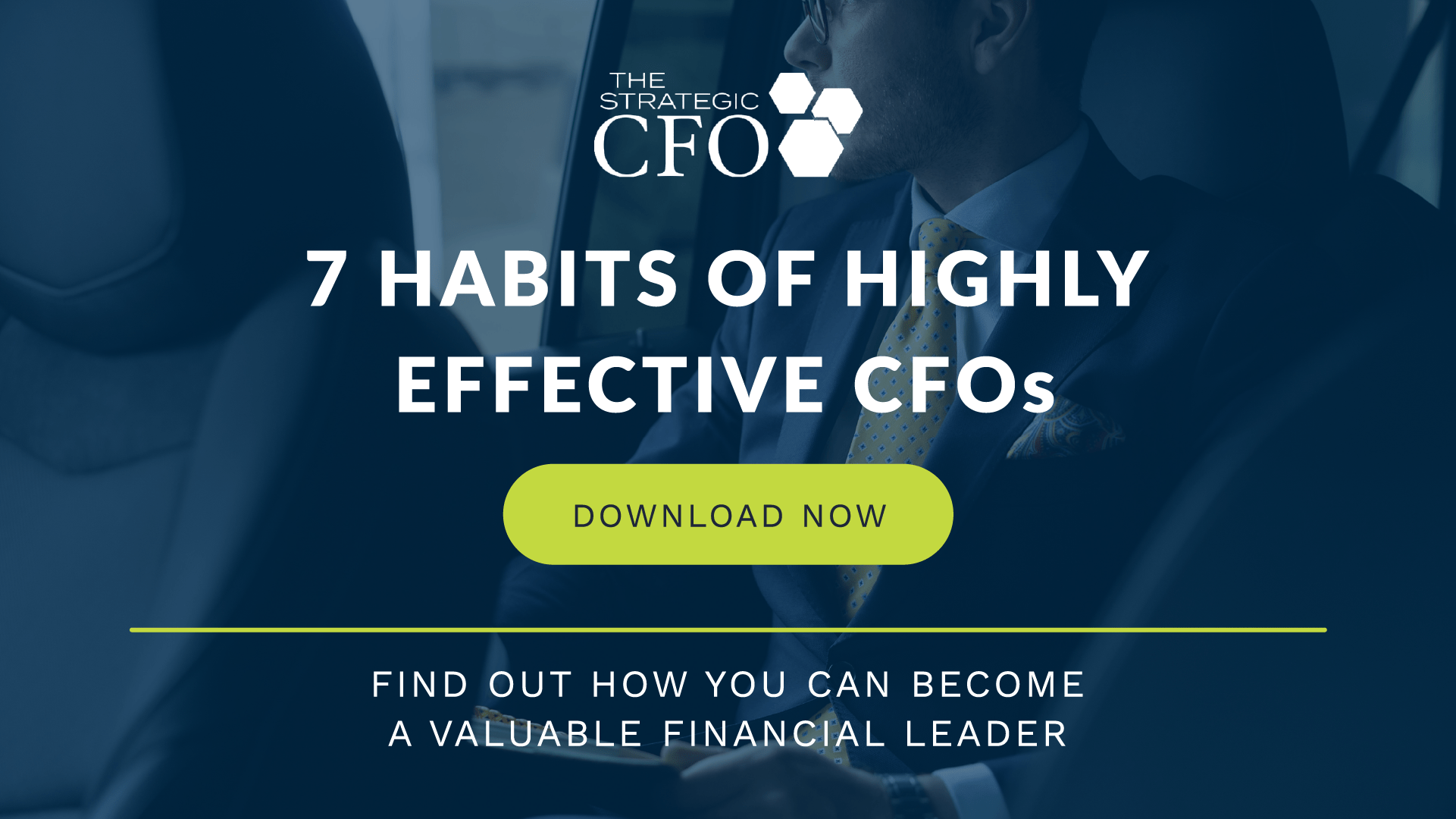 [box]
Strategic CFO Lab Member Extra
Access your Flash Report Execution Plan in SCFO Lab. The step-by-step plan to manage your company before your financial statements are prepared.
Click here
to access your Execution Plan. Not a Lab Member?
Click here
to learn more about SCFO Labs[/box]