When we talk to people who have sales or operations backgrounds, we quickly pick up on their hatred/dislike/disdain/etc. for accounting. We get it. Accounting can be boring, especially if it's not used for management purposes. But when we talk with the management team either in our coaching workshops or our consulting practice, we always implement a flash report in their company. Why? Because it's a management tool that should be used by every leader in an organization! Flash reports are a game changer when it comes to leading a company financially. In fact, I will be bold enough to say every company should be using a flash report to make any decision in the company. (Keep in mind, we are not recommending that this is the only tool you should use to make decisions.)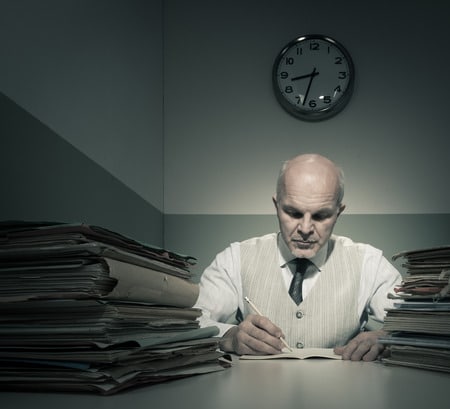 What is a Flash Report?
First, what is a flash report? We have defined Flash Reports (or financial dashboard report) as "periodic snapshot(s) of key financial and operational data." It measures three factors in your company, that include liquidity, productivity, and profitability. Unlike what sales and operational leaders typically think about accounting, this tool is supposed to guide them with the numbers. In addition, the numbers from flash reports aren't going to be a 100% accurate. But if they are 80-90% accurate, then they are accurate enough for the management to make decisions.
[box] Flash reports have changed how financial leaders lead the rest of their team. It's just one of the ways that you could be more effective in your role. If you want to learn more, click here to access our free 7 Habits of Highly Effective CFOs. [/box]
How a Flash Report Changes the Role of the Financial Leader
Stereotypically, an accountant or someone with accounting/finance background is a numbers cruncher. They want to look at all of the numbers and want the management team to also get excited about every number. In reality, there is not enough time to focus on every number. Instead, you should be looking specifically at 6-8 numbers that drive your business. We call them your key performance indicators or KPIs. Anyone in your company should be able to look at your flash report (a one-page report) to assess what the KPIs are doing.
Not just anyone in accounting cannot create a flash report… It would quickly get out of control because there are so many angles, numbers, and perspectives that you could interpret the data from. Unfortunately, there is not enough time in the day to look at all the data. It would take forever for management to look at all the information and make a decision. We know there is an art to be a financial leader. There is also an art to creating flash reports or dashboard reports. The goal is for the flash report to be prepared and completed within 30 minutes. It should cover a week's data for the company to quickly pivot or adjust if need be.
How to Prepare a Flash Report
For a flash report to be a game changer, you have to set it up correctly the first time. Prepare a flash report by producing the following sections in consecutive order.
Productivity
First, the financial leader (CFO/Controller) needs to meet the owner or executive leaders to come up with some metrics for the productivity section. Both finance and operations need to be involved in this conversation because this section is what sets up the next two sections. You will know you have succeed when you have an indication of the key performance metrics of your company. These metrics also connect operations to the financial performance of the company. It's an accountability partner. If you are looking to improve productivity in your company, then click here to read about our insights on how to do it.
[box] Remove some of the barriers between departments in your company to increase your value to the company. To learn more how you can be effective, click here to download our 7 Habits of Highly Effective CFOs. [/box]
Liquidity
When you prepare a flash report, this section is where your CEO is going to look at first. It's the pulse of the company because it tells them how much the company is generating cash (or not generating cash). The cash situation is often the first issue we discuss with consulting clients. Unfortunately, we find a lot of companies are not able to tell you if they have enough money to pay the bills and keep the lights on. Remember, cash is king.
Profitability
This is going to be accounting's favorite section because it deals with what they focus on! The reason why you need to produce it last is because it needs to connect with the rest of the business. It should give management a rough idea of how much money they made during a given period. You will need to have a good understanding of your accruals if you are going to provide profitability in as part of the flash report.
Remember, timeliness is more important than accuracy in this flash report. There's a reason why it's called a flash report! Furthermore, management needs to focus on how the trends change over time.
Flash Reports Are a Game Changer
Flash reports are a game changer in the business world because it pushes companies to break down barriers in the business. We frequently say that CFOs and the financial leader of a company should walk around the office/warehouse and talk with sales managers, warehouse workers, operations managers, etc. Financial leaders need to get out of accounting so that they can lead financially. But the same goes for operations and sales persons. It may not be exciting, but they need to visit accounting.
This past week, we hosted a live webinar for those operations employees that were promoted to a P&L Leader. They were great at their job, but now they manage an entire department/division/etc. So, we touched on how they should be using flash reports as they manage their operation. Anyone in your company can be a financial leader. You just have to have the right tools, and flash reports are a great way to start.
Tips for Monitoring Your Business
Your flash report should be a living, breathing document that your business uses. As a result, we wanted to share some time for monitoring your business as you move forward with your flash report. Include the 3 most recent historical periods in addition to the current period in the flash report. This allows you to analyze trends in the same document. Have your entire management team agree to commit to the document. You may need to adjust it as time goes on, and that's okay. Review weekly with your management. During these meetings, it may be useful to convert the sections into graphs so that the non-accountants can see what the numbers are communicating.
Producing a flash report is just one of many ways to be highly effective as a financial leader. Download the free 7 Habits of Highly Effective CFOs to find out how you can become a more valuable financial leader. Let your flash reports be a game changer in your business!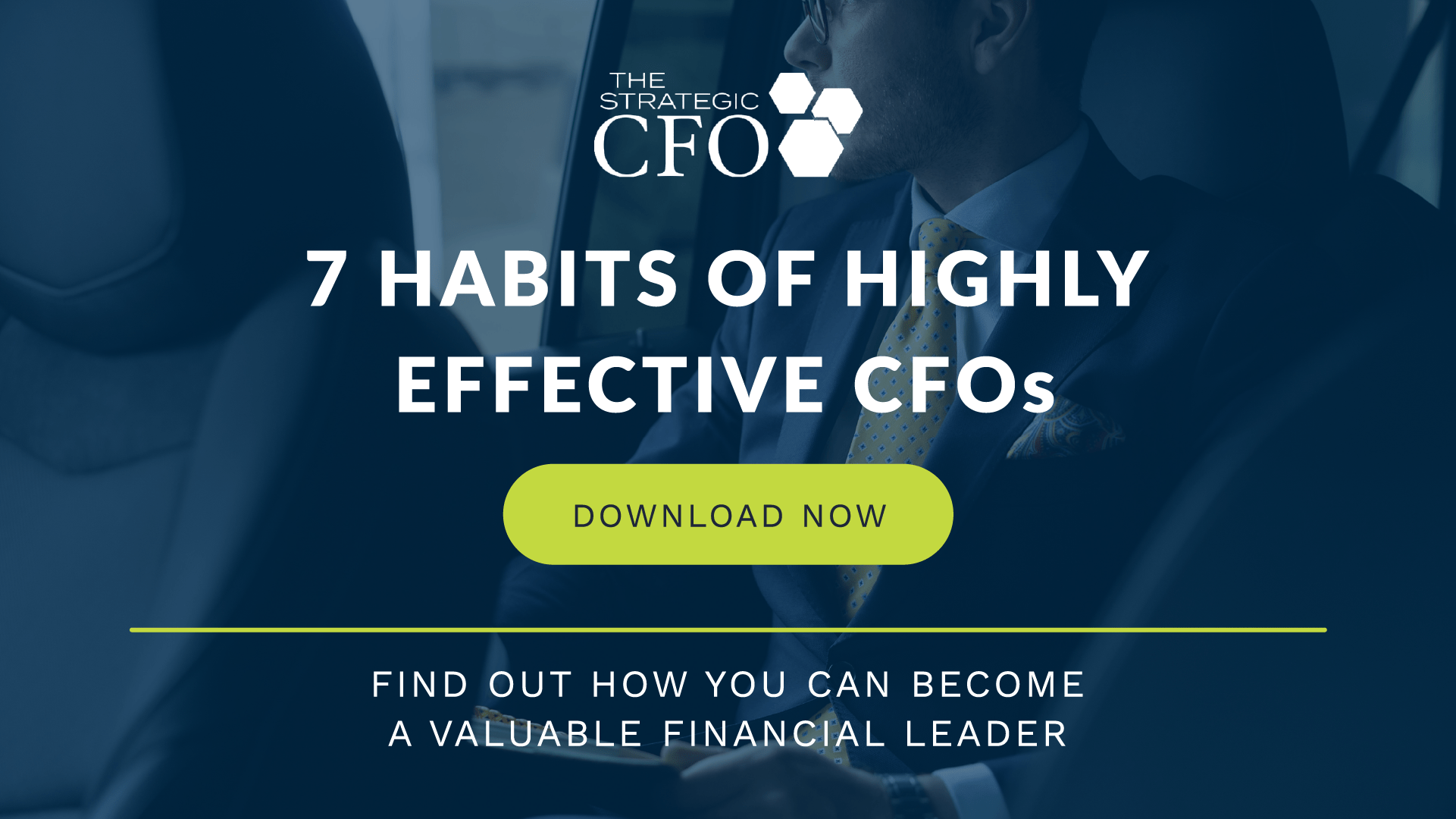 [box]
Strategic CFO Lab Member Extra
Access your Flash Report Execution Plan in SCFO Lab. The step-by-step plan to manage your company before your financial statements are prepared.
Click here
 to access your Execution Plan. Not a Lab Member?
Click here
 to learn more about SCFO Labs[/box]