I had a call yesterday from a client who was getting ready for his second advisory board meeting. He wanted to talk to me because he know I had been on several clients' advisory boards in the past and had even had one for my own company for several years.
His concern was that his last board meeting didn't go very well. He laid out his dreams and ambitions to the board and they shot him down. He wanted to know how he could better prepare for the next meeting. It reminded me of a similar meeting I had with my board that didn't go as I planned either. I had my own dreams and ambitions and my board didn't like them either.
Why Form An Advisory Board
So why do it? Why put your hopes and dreams out there only to get beat up, criticized and questioned?
You don't do it for love. If you want to be loved, buy a dog. Don't form an advisory board.
Advisory Boards: Just Another Form of Tough Love
Most entrepreneurs are surrounded by friends and staff and people that don't have all the facts but are encouraging nonetheless. You surround yourself with people that give you positive reinforcement. Your employees are always agreeable (they have a vested interest, after all).
But what you really need to succeed is some honest criticism. It's not your successes that kill you, but your mistakes.
The purpose of advisory boards is to give you that honest feedback. They should question your actions and help you make better decisions. Their role is to be skeptical of what you present to them. You want them to find the flaws in your logic. No one else will do it.
Working with an advisory board can be a very humbling experience. You basically show them everything – your financials, your dreams and your shortcomings. If you want to make it a sales job then don't do it.
The reason to form and advisory board s to be able to lay it all out there, make yourself vulnerable and to open yourself up to criticism before you take action. Consequently, the actions you take will be more successful.
Don't have an advisory board yet but interested in setting one up? Check out our article Form an Advisory Board for details including a video on how to go about it.
To learn more financial leadership skills, download the free 7 Habits of Highly Effective CFOs.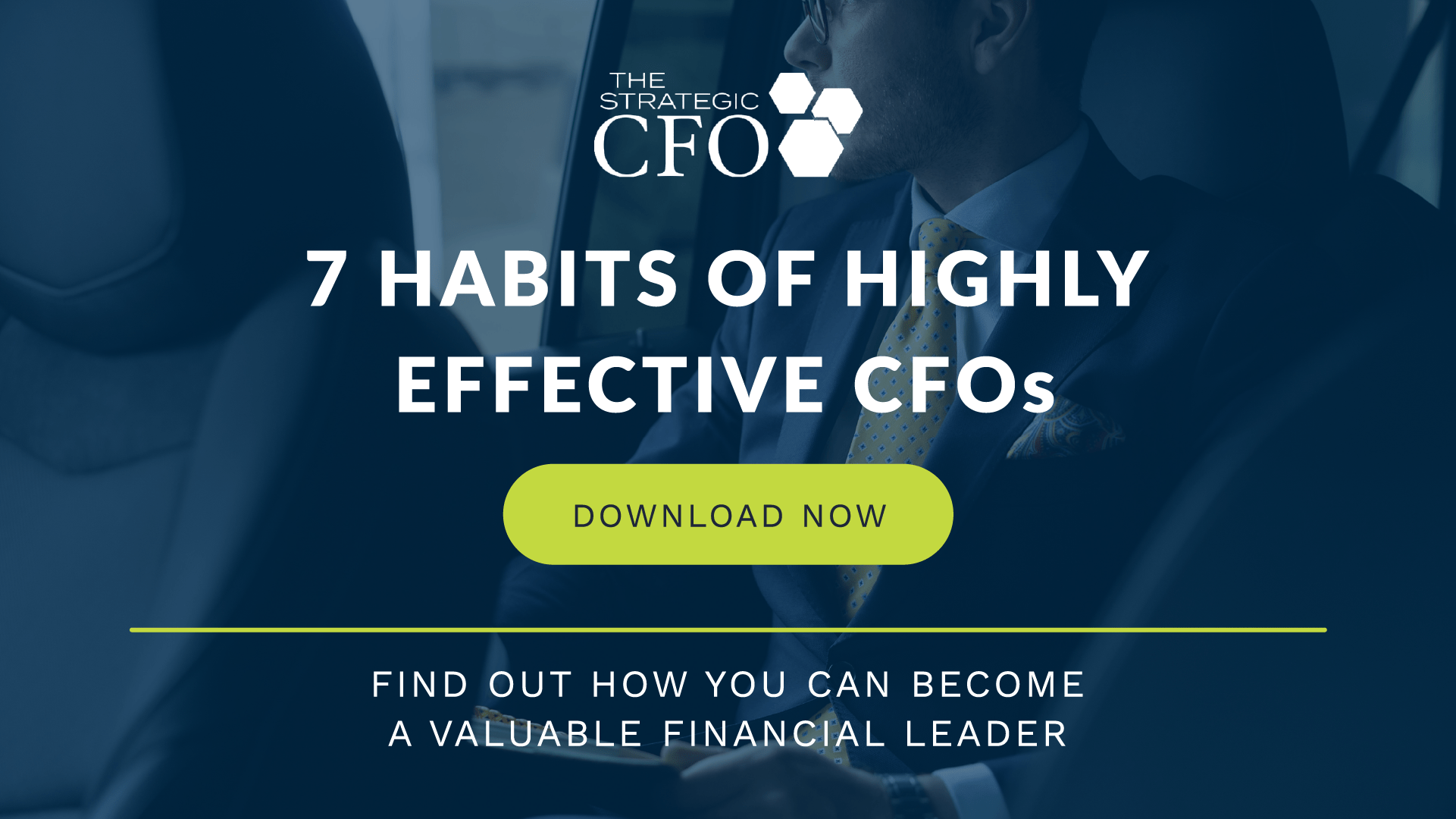 [box]
Strategic CFO Lab Member Extra
Access your Flash Report Execution Plan in SCFO Lab. The step-by-step plan to manage your company before your financial statements are prepared.
Click here
to access your Execution Plan. Not a Lab Member?
Click here
to learn more about SCFO Labs[/box]