Whether in response to low oil prices or simply in an effort to run leaner, companies across the globe are cutting jobs.  Last week, Chevron announced that it plans to lay off roughly 10% of its workforce, roughly 6000 to 7000 workers, in 2016 to deal with the plunge in crude prices.  Deutsche Bank recently declared its intention to reduce headcount by 23,000, roughly a quarter of its personnel, as part of a broader restructuring plan.
Dealing with a reduction in staff, regardless of the reason, can be challenging.  The workload doesn't change simply because there are fewer people to share it, so companies must figure out how to get the same amount of work done with fewer people.  In short, they must improve productivity.
Improving Productivity – Doing More With Less
Improving productivity begins with measuring it.  In his book The Goal, Eliyahu Goldratt defines productivity as:
Productivity = Throughput ÷ Resource
…where Throughput = "stuff we got done" (widgets produced, concrete poured, invoices written, etc.)
…and Resource = "what we did it with" (people, time, dollars)
Sounds simple enough, but determining what really drives productivity in an organization can be tricky.  For help determining what your company's Key Performance Indicators (KPIs) are, check out our KPI Discovery Cheat Sheet here.
Now that you've discovered what productivity measures to track, it's time to track them.  Including these KPIs on your weekly flash report or dashboard allows you to keep an eye on how key resources are being utilized.  And when resources (such as people) are scarce, even small gains in productivity can yield big results.
The final piece of the productivity puzzle is to tie improvement to recognition or rewards.  Employees are likely reeling from the reduction in staff.  Providing incentives for meeting productivity goals will not only help ensure that the goals are met, but can provide a much-needed boost in morale.
We'd love to know what steps your company has taken to do more with less, so leave us your thoughts in the comments section below.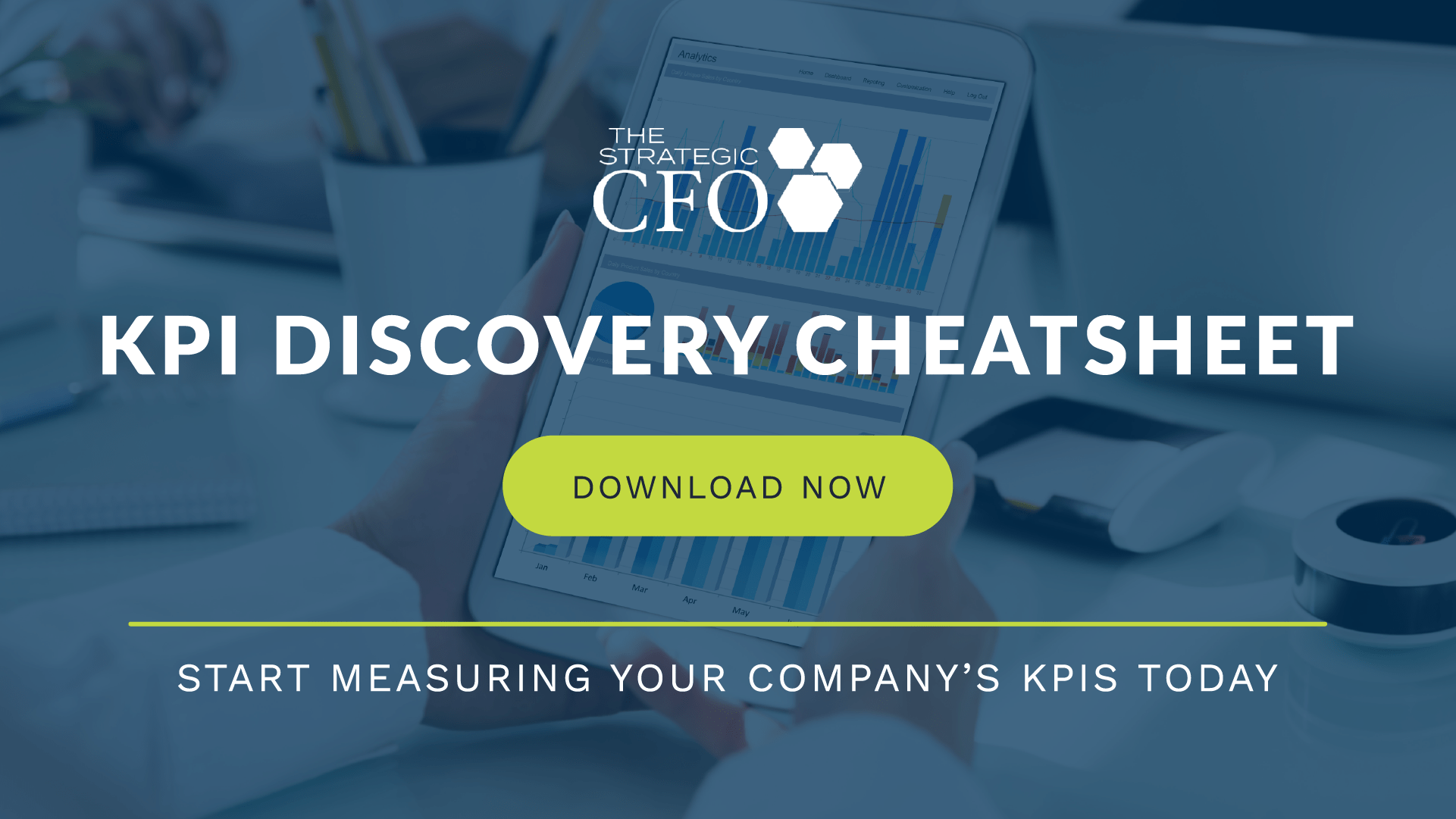 Strategic CFO Lab Member Extra
Access your Cash Flow Tune-Up Tool Execution Plan in SCFO Lab. The step-by-step plan to get ahead of your cash flow.