See Also:
Balance Sheet
How to Collect Accounts Receivable
Factoring
Working Capital from Real Estate
Quick Ratio Analysis
Current Ratio Analysis
Financial Ratios
Working Capital Analysis Definition
Working capital (WC), also known as net working capital, indicates the total amount of liquid assets a company has available to run its business. In general, the more working capital, the less financial difficulties a company has.
Working Capital Analysis Formula
Use the following formula to calculate working capital:
WC = Current assets – Current liabilities
Working Capital Analysis Calculation
For example, a company has $10,000 in current assets and $8,000 in current liabilities. Look at the following formula to see the calculation.
Working capital = 10,000 – 8,000 = 2,000
Applications
Working capital measures a company's operation efficiency and short-term financial health. For example, positive working capital shows that a company has enough funds to meet its short-term liabilities. In comparison, negative working capital shows that a company has trouble in meeting its short-term liabilities with its current assets.
It is very important for CFOs and financial managers to look at trailing net working capital as a very important Key Performance Indicator ("KPI"). If the trend is for your net working capital to decrease over the last 12 months, quarters or years, this may be an indication of a cash shortage and financial distress situation looming nearby.
Working capital provides very important information about the financial condition of a company for both investors and managements. For investors, it helps them gauge the ability for a company to get through difficult financial periods. Whereas, for management members, it helps them better foresee any financial difficulties that may arise. In conclusion, it is very important for a company to keep enough working capital to handle any unpredictable difficulties.
If you want more tips on how to improve cash flow, then click here to access our 25 Ways to Improve Cash Flow whitepaper.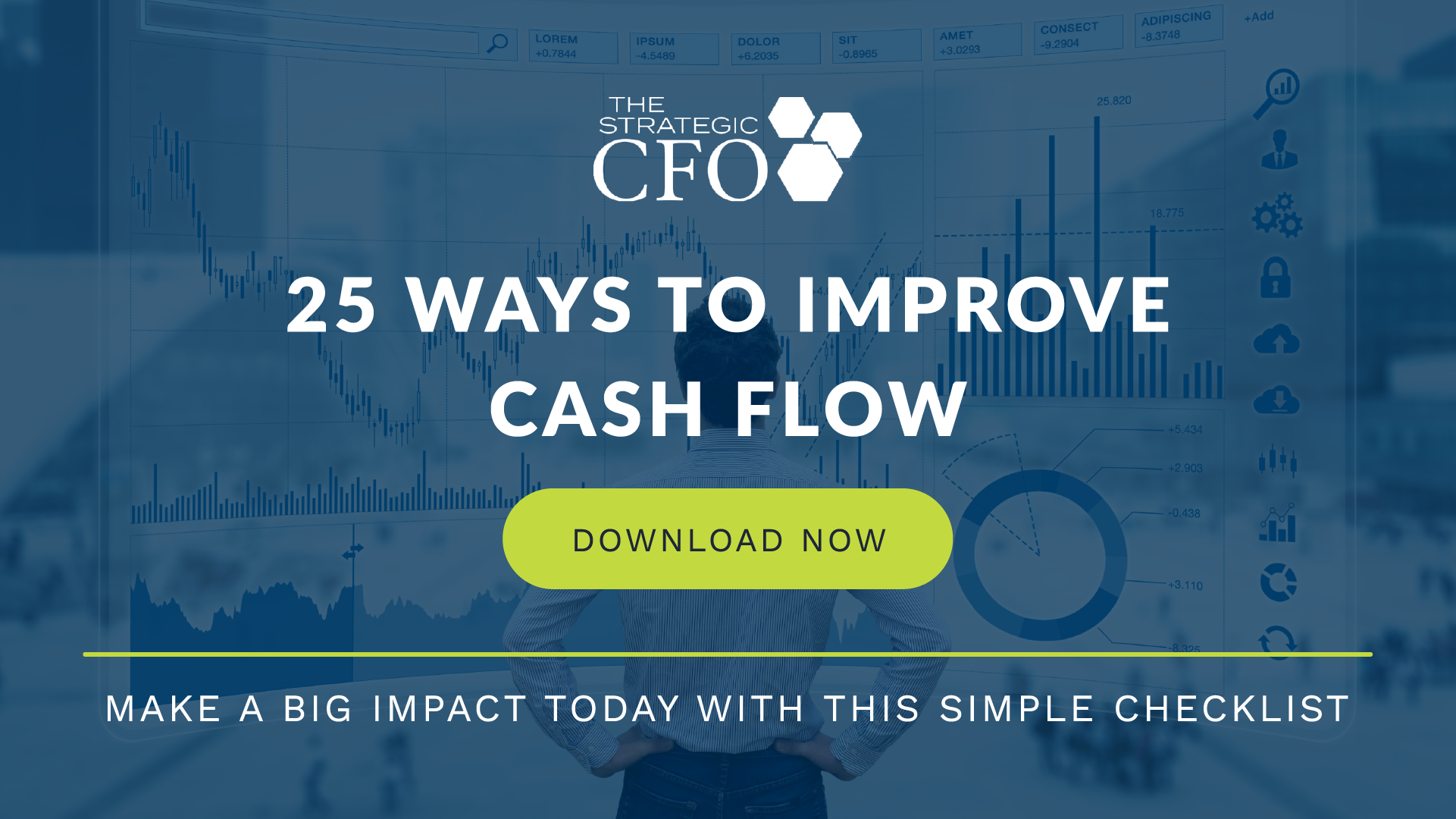 [box]
Strategic CFO Lab Member Extra
Access your Strategic Pricing Model Execution Plan in SCFO Lab. The step-by-step plan to set your prices to maximize profits.
Click here
to access your Execution Plan. Not a Lab Member?
Click here
to learn more about SCFO Labs[/box]