How to Run an Effective Meeting

When you run an effective meeting, it saves both time and money. In addition, you are also able to accomplish more. There are 5 steps on how to run an effective meeting, including the following:
Consensus/Feedback
Take a few minutes at the start of a meeting to clarify everyone's understanding of the basic elements: purpose, agenda, ground rules, process, etc. Leave a few minutes at the end of a meeting for feedback, e.g. what worked, what didn't work; did we achieve the meeting goals, why / why not.
Agenda/Purpose
Nothing ruins a meeting faster than getting off-track. Staying "on point" per an agenda should be your primary objective when you are running a meeting. All agendas should be in writing. Distribute them in advance whenever possible and make sure everyone understands why they're there at the start of the meeting.
Ground Rules
Set rules for your meetings. Are cell phones allowed to be on? Is anyone allowed to speak up anytime he/she has something to say? When are challenges or criticisms allowed? Ground rules governing group behavior should be posted somewhere in the meeting space where everyone can see them. Get "buy-in" during your opening remarks.
Leadership/Facilitation
Just because you called the meeting or just because you're "the boss" doesn't mean you have to lead or facilitate the meeting. Ideally, someone who is not a stakeholder in the meeting should facilitate. Two benefits come from this. First, the facilitator can concentrate on making sure the meeting is productive without worrying about the content of the outcome. Second, you are free to engage fully in the meeting content without worrying about the process of the meeting. Also, ask another person to be a scribe when lists are being written on a flip chart or dry-erase board.
Process
From brainstorming for a new idea to getting through a highly structured weekly staff meeting, there is a process that can help move the group smoothly from start to finish. Get clarity that everyone understands the process, and then get everyone involved.
To learn more financial leadership skills, download the free 7 Habits of Highly Effective CFOs.

[box]
Strategic CFO Lab Member Extra
Access your Flash Report Execution Plan in SCFO Lab. The step-by-step plan to manage your company before your financial statements are prepared.
Click here
 to access your Execution Plan. Not a Lab Member?
Click here
 to learn more about SCFO Labs[/box]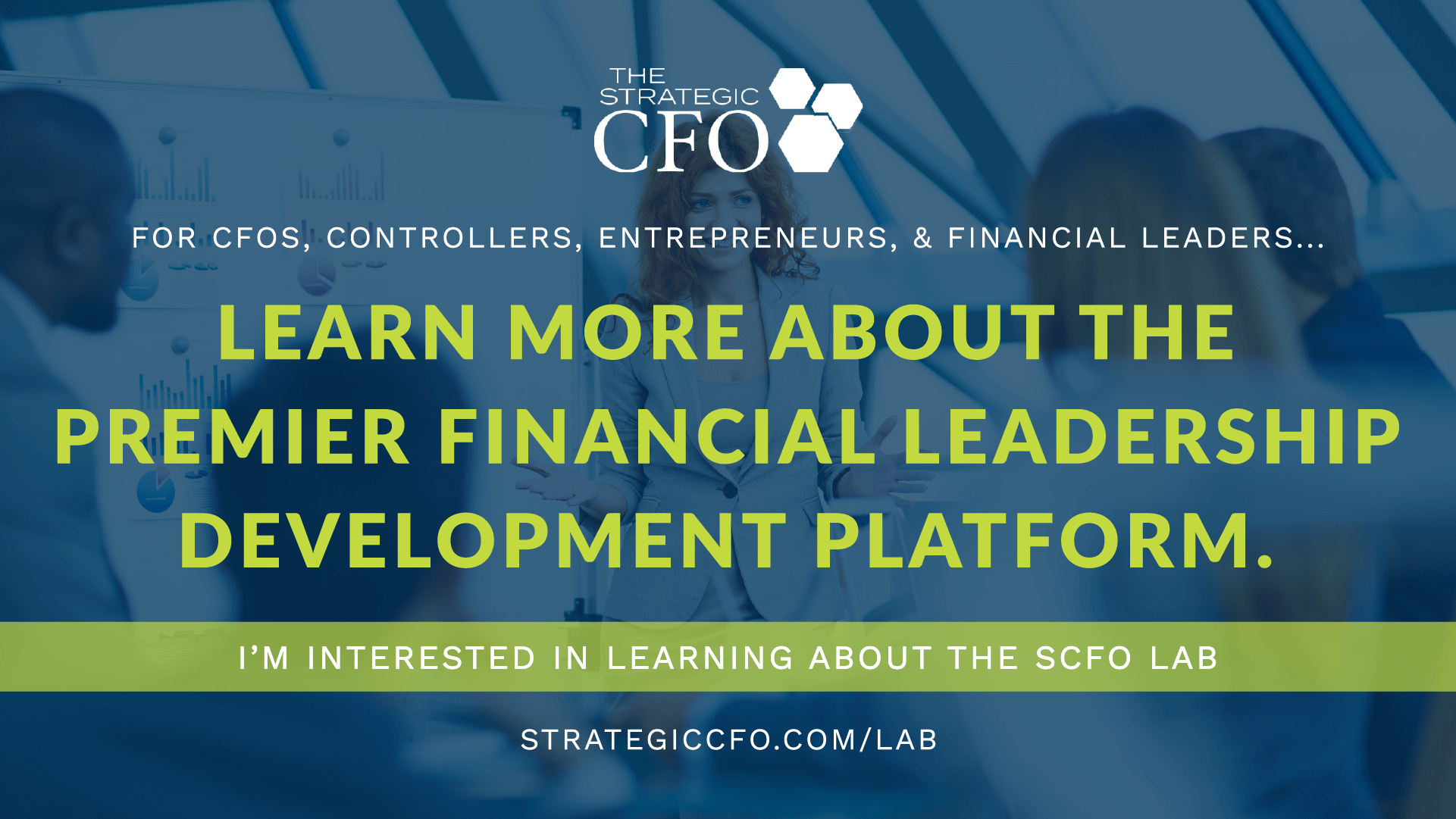 See Also:
How to compensate sales person
How to Hire New Employees
Employee Health Insurance Plan
How to develop a controller
How To Train People For Success