See Also:
Balance Sheet
How to collect accounts receivable
Factoring
Quick Ratio Analysis
Current Ratio Analysis
Financial Ratios
What is Working Capital?
Use the following formula to figure out what is working capital.
Formula: Current Assets – Current Liabilities = Working Capital
Working Capital Definition
The Working Capital definition or WC is the difference between Current Assets versus Current Liabilities. Current Assets are those assets that will be turned into cash within one year, whereas Current Liabilities are those liabilities due within one year. This calculation represents the liquidity that a company has to meet its obligations coming due in the next 12 months. Though the amount should be positive, it can be a negative amount in times of distress.
Often used as a management tool, track the change in WC on a weekly basis. A company that is generating profits is usually increasing their WC. In comparison, declining profits often consume WC.
See Flash Report.
If you want more tips on how to improve cash flow, then click here to access our 25 Ways to Improve Cash Flow whitepaper.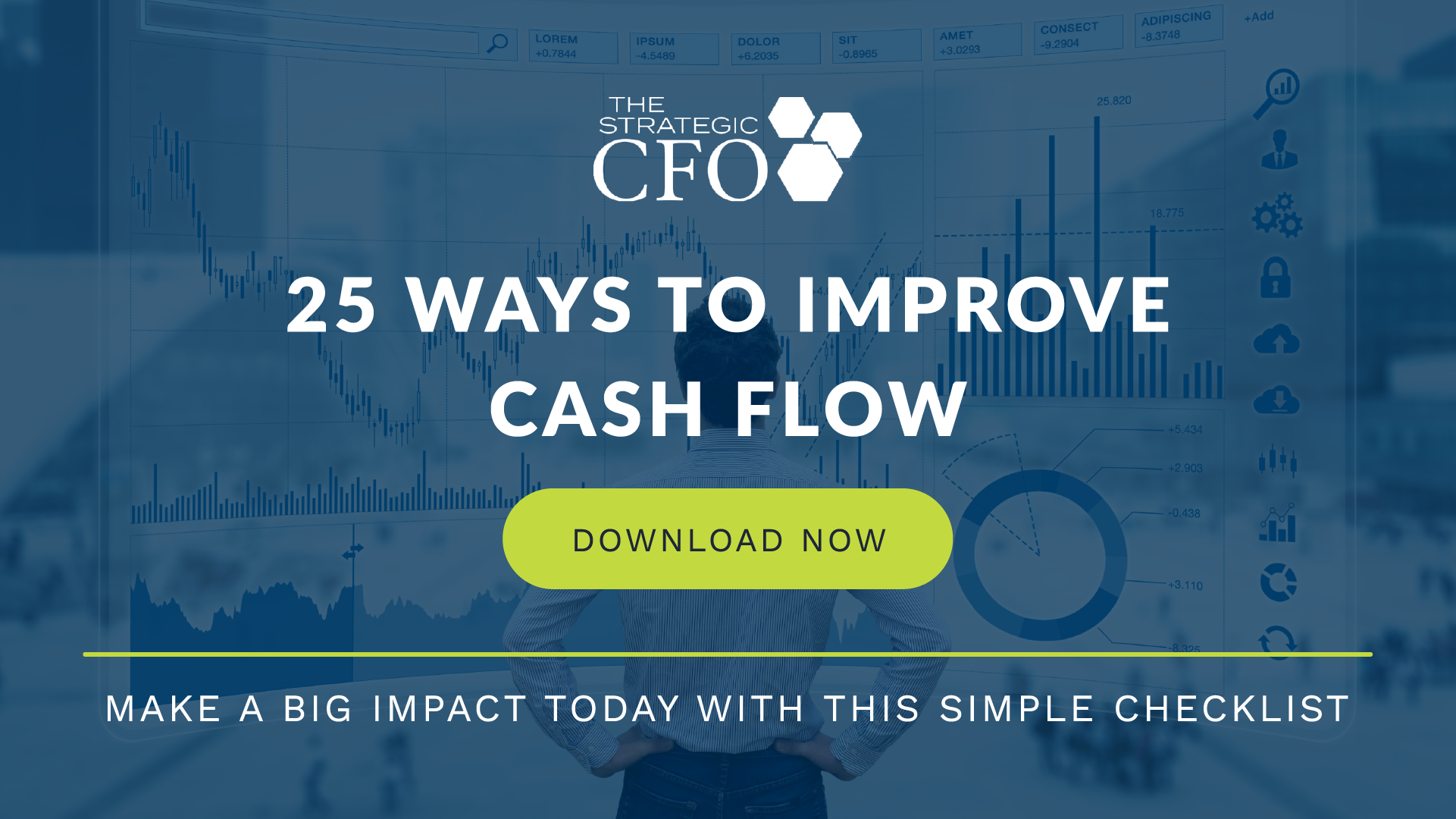 [box]
Strategic CFO Lab Member Extra
Access your Strategic Pricing Model Execution Plan in SCFO Lab. The step-by-step plan to set your prices to maximize profits.
Click here
 to access your Execution Plan. Not a Lab Member?
Click here
to learn more about SCFO Labs[/box]