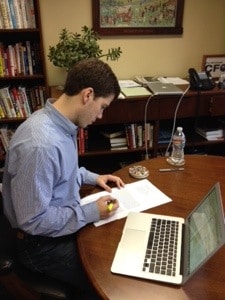 What is the timing of hiring interns for the summer? How soon should a company start looking for summer intern help?
Timing of Hiring Interns
Just yesterday, I received a call from a business associate who was making introductions for his daughter for an internship this summer. All he was doing was opening doors. He expected her to follow up. It started me to thinking about next summer's internships for our company.
Now keep in mind we have been hiring summer interns for the past six years. Some have been outstanding and others have been just good. The difference has been how early in the process did we start recruiting. It seems that the best candidates for a summer internship get hired by April, May at the latest. That doesn't mean you won't find a good candidate at the last minute. There just aren't as many talented interns looking by June.
I am always impressed by effort and initiative. The interns who hustled and started the process early often were the hardest working interns. We look for a work ethic and initiative more than smarts. Attitude goes a long way!
The phone call yesterday started me to thinking about our summer interns. We need to start scoping the projects we want to accomplish this summer. By planning our goals for the intern we can target the talent we want to recruit. It also gives us a screen process when hiring that summer intern.
Goal For Our Interns
Last year, our goal was to rewrite our wiki's for our website. We ended up hiring three interns from University of Houston's Wolff Center for Entrepreneurship. We received quotes to move the articles from an old site to our new one. The interns were able to do the same project for half the cost. Given time they could solve any obstacle. They impressed us!
Over the next few months, we are going to set our goals for this summer and spread the word for the talent we are looking when hiring this next summer's interns. You should start too. The timing of hiring interns is now!
Determine which candidates are the right fit for your company by downloading the free white paper, 5 Guiding Principles For Recruiting a Star-Quality Team.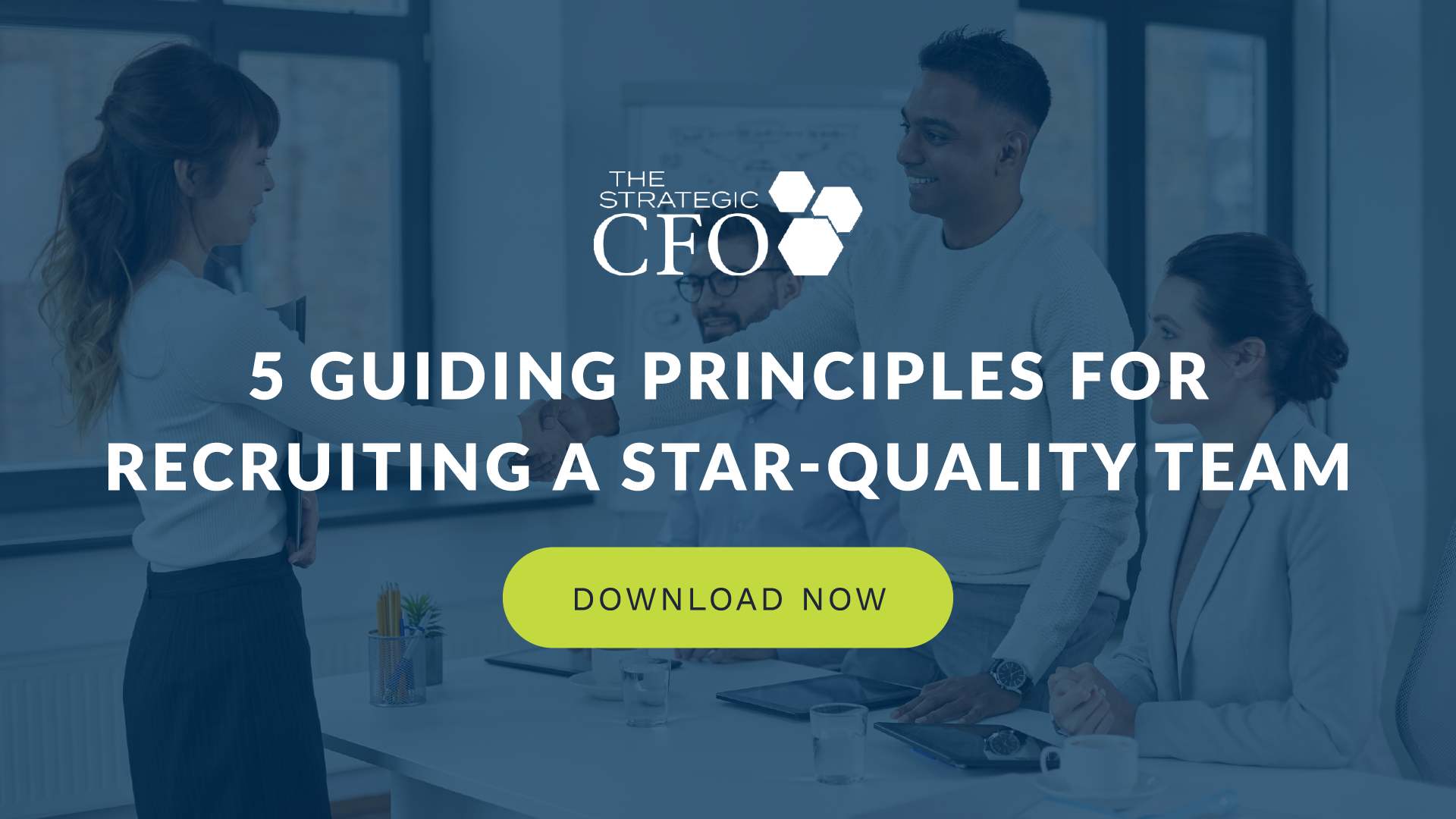 [box]Strategic CFO Lab Member Extra
Access your Recruiting Manual Execution Plan in SCFO Lab. The step-by-step plan recruit the best talent as well as avoid hiring duds.
Click here to access your Execution Plan. Not a Lab Member?
Click here to learn more about SCFO Labs[/box]