See Also:
Other Peoples Money
Angel Investor
Venture Capital
5 Cs of Credit
Working Capital
What is a Term Sheet?
What is a term sheet? It contains the terms of an investment made by a venture capital firm. It is a summary of the legal and financial terms of a proposed deal. Basically it is a letter of intent (LOI) for venture capital investments.
Term Sheet & Valuations
It is important to understand the pre and post money valuations of your firm if you are taking on a VC partner. Contain the details of these valuations within the term sheet. It is important to understand how much of the equity you will hold after the transaction. Each round of equity financing typically has its own terms.
Don't leave any value on the table! Download the Top 10 Destroyers of Value whitepaper.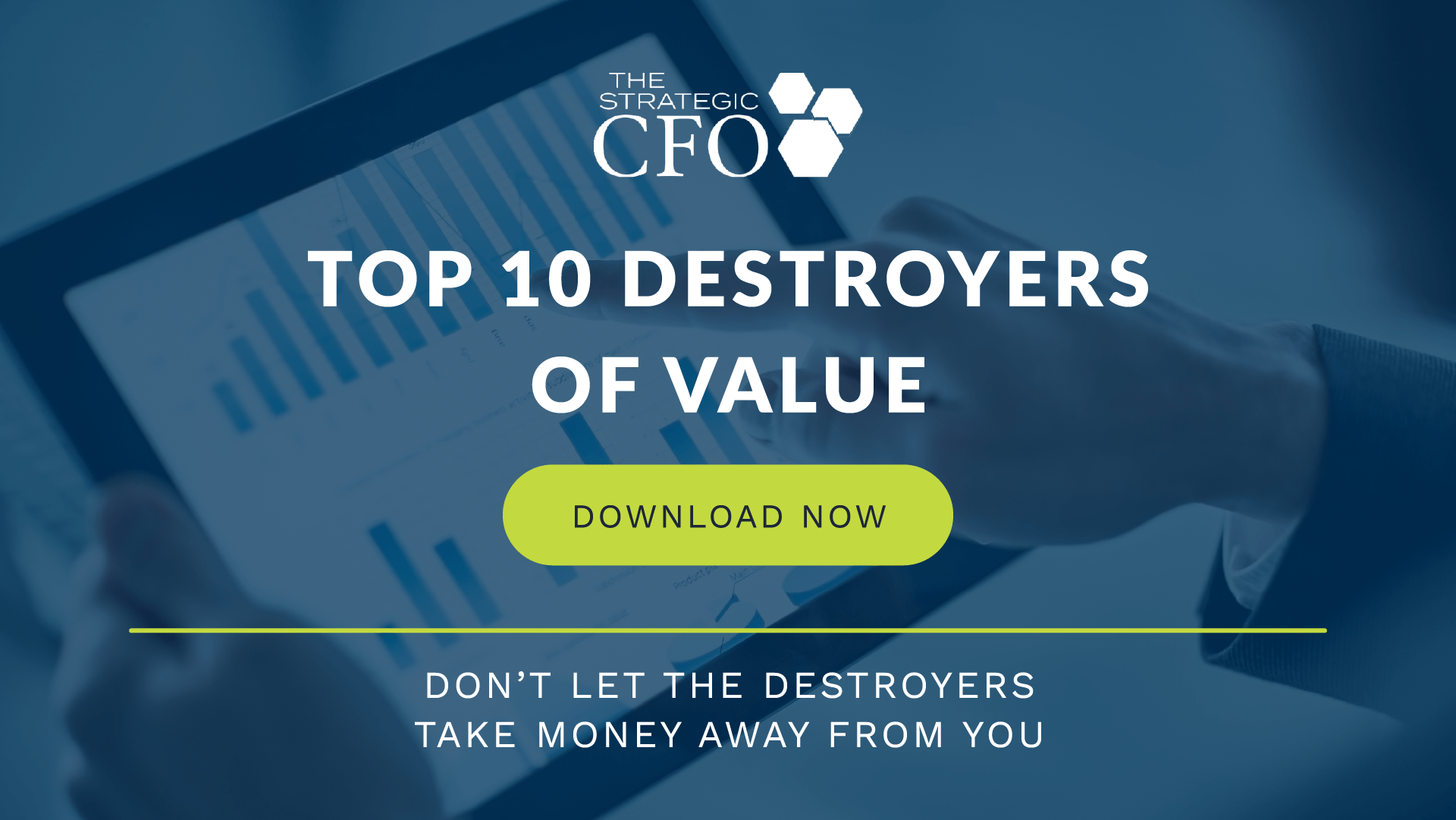 [box]Strategic CFO Lab Member Extra
Access your Exit Strategy Execution Plan in SCFO Lab. This tool enables you to maximize potential value before you exit.
Click here to access your Execution Plan. Not a Lab Member?
Click here to learn more about SCFO Labs[/box]