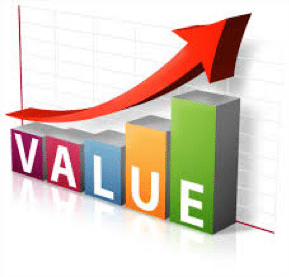 The role of the CFO or financial leader of an organization used to be termed as a "numbers cruncher". For many reasons, The Strategic CFO has been working tirelessly to coach, consult, and mentor CFOs, Controllers, and others in the finance and accounting function to go from being a number crunchers to a value-adding financial leader. In addition, the role has naturally evolved to go beyond finance. McKinsey reports that 41% of the CFO's role isn't even in finance and accounting. As a result, adding value as a financial leader has dramatically changed.
[box] Adding value as a financial leader goes beyond accounting and finance. The CEO needs a wingman – someone to guide them, provide strategy, and back up with a financial plan. To learn how to be a wingman, click here to access our How to be a Wingman guide. [/box]
Adding Value as a Financial Leader
We define "value", in regards to adding value as a financial leader. But, how does one add value? They are a steward of both financial and non-financial performance. They are also responsible for partnering with other business, supporting business strategy, and sustaining value-adding strategies. In other words, adding value as a financial leader simply means supporting the organization (specifically the CEO) to do what they do best – cast the vision for the company.
Value-Adding Financial Function
In order for the finance function to be value-adding, the function (AKA the CFO) needs to have buy-in from the organization's leadership. This buy-in allows that financial leader to oversee HR, IT, tax, finance and accounting. The finance and accounting function must support these departments or areas of business in order for it to be value-adding.
If the CFO of an organization is what we call a CFnO, then nothing will ever get done and no value will come out of that role. However, if the CFO provides data and analysis to allow the CEO to take a calculated risk, then that role will be value-adding
The Changing Role of the CFO
With technology advancements, more regulations, and additional complexity, the role of a CFO is completely different from 20 years ago… Even 5 years ago.
How Does a CFO Add Value?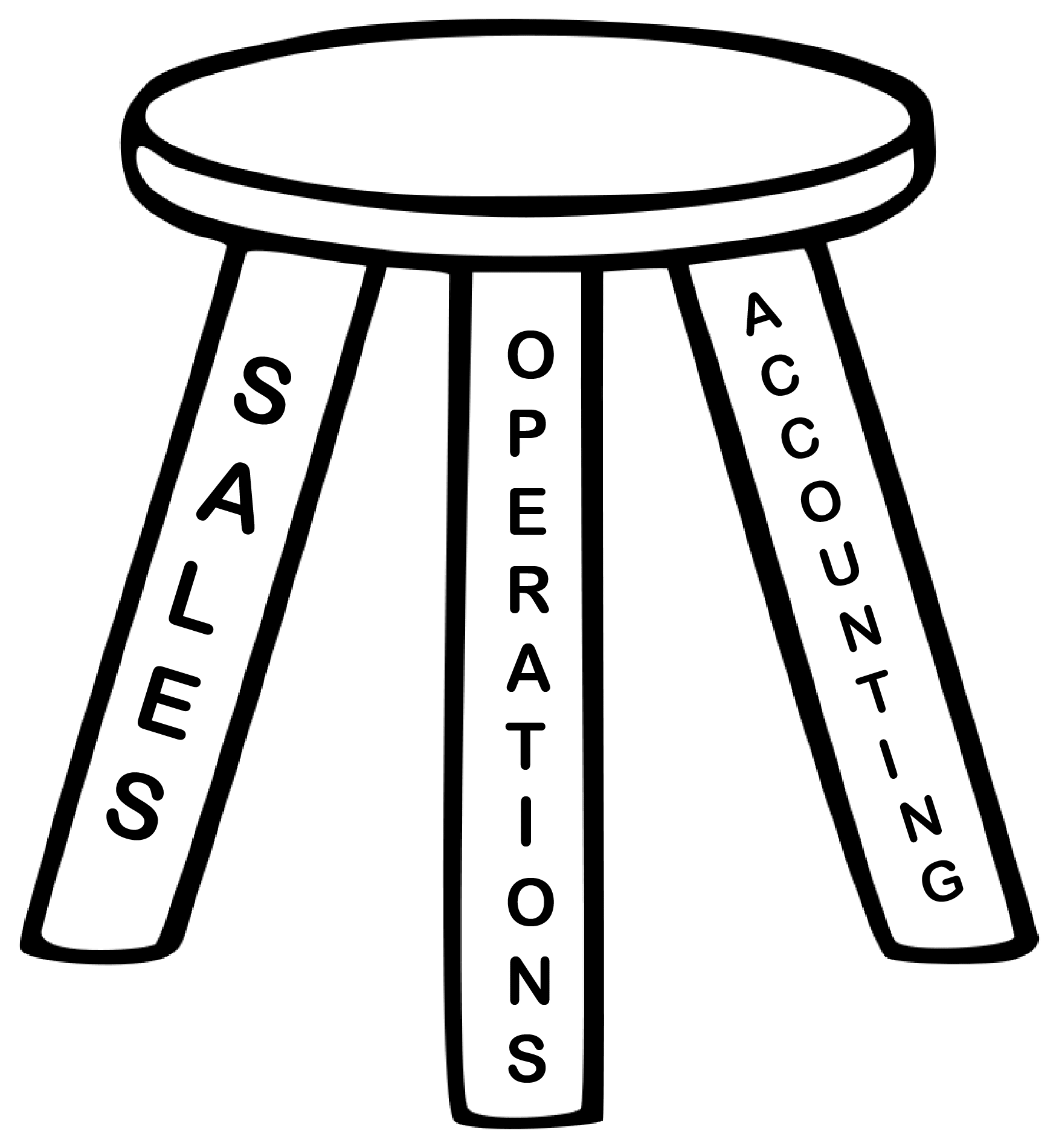 The three legs of an organization include sales, operations, and accounting. If one of those legs is falling short or is more successful than the other leg, then the stool risks tipping over. How does a CFO add value? A CFO adds value by understanding on each of those legs equally.
[box] A financial leader or wingman needs to go beyond the accounting and finance function. To learn how to be a wingman, download our How to be a Wingman guide. [/box]  A good CFO truly understands the operations side of the business.
Convert Accounting From a Cost Center to a Profit Center
Accounting is often seen as a cost center. That's not a new thought or revelation. But the accounting department has the opportunity to convert itself from a cost center to a profit center under the direction of the right financial leader. How do you make this change? You focus on your margins, working capital and cash flow. As an accounting department, you do not have the ability to make sales. However, you do have the ability to identify waste, or better ways of buying insurance, or signing leases, reduce overhead, increase profit margins, and work to bring more down to the bottom line. In a McKinsey Special Collection, they outline that,
"Valuing such initiatives often requires nuanced thinking. Although some transformations include radical changes, most create significant improvements on the margin of existing operations. That requires an understanding of the organization's marginal economics—that is, the costs and benefits of producing one additional unit of product or service. When managers have a clear understanding of the marginal value of improving each of the activities that contribute to performance, they have the potential to redirect an entire transformation."
Streamlining Operations
Look at efficiencies in the operation. Understand the measure of throughput if you manufacture something, look at labor hours and efficiency if you provide services. Your monthly dashboards as CFO should include accounting and financial measures, but also operations metrics.
Customer Service
Working to respond to customers quicker and with more satisfactory answers should be a priority of the company. One indicator that I manage in my business is customer turnover. It's much easier to keep a customer than it is to find a new customer. Therefore, streamline your customer service processes. This can include getting more responsive tracking software, hiring better or more representatives, training every employee to respond to customers.
Days Sales Outstanding (DSO)
It is common to have a collections department if you are a larger organization. But if you are smaller the collections effort often lies with the sales people who have the relationship with the customer, and sometimes the collections effort is done by someone in accounting.  It really should be the person with the client relationship.  Either way, make sure someone is following up with collections.  You would be surprised how many times I have walked into a business and one side of the business thinks the other is following up on collections, when in reality no one is.
[box] Want to get more tools that can help you become more profitable, streamline operations, and collect A/R quicker? You can access that and so much more in the SCFO Lab. Click here to learn more. [/box]
Be the trusted advisor your CEO needs and access the How to be a Wingman guide.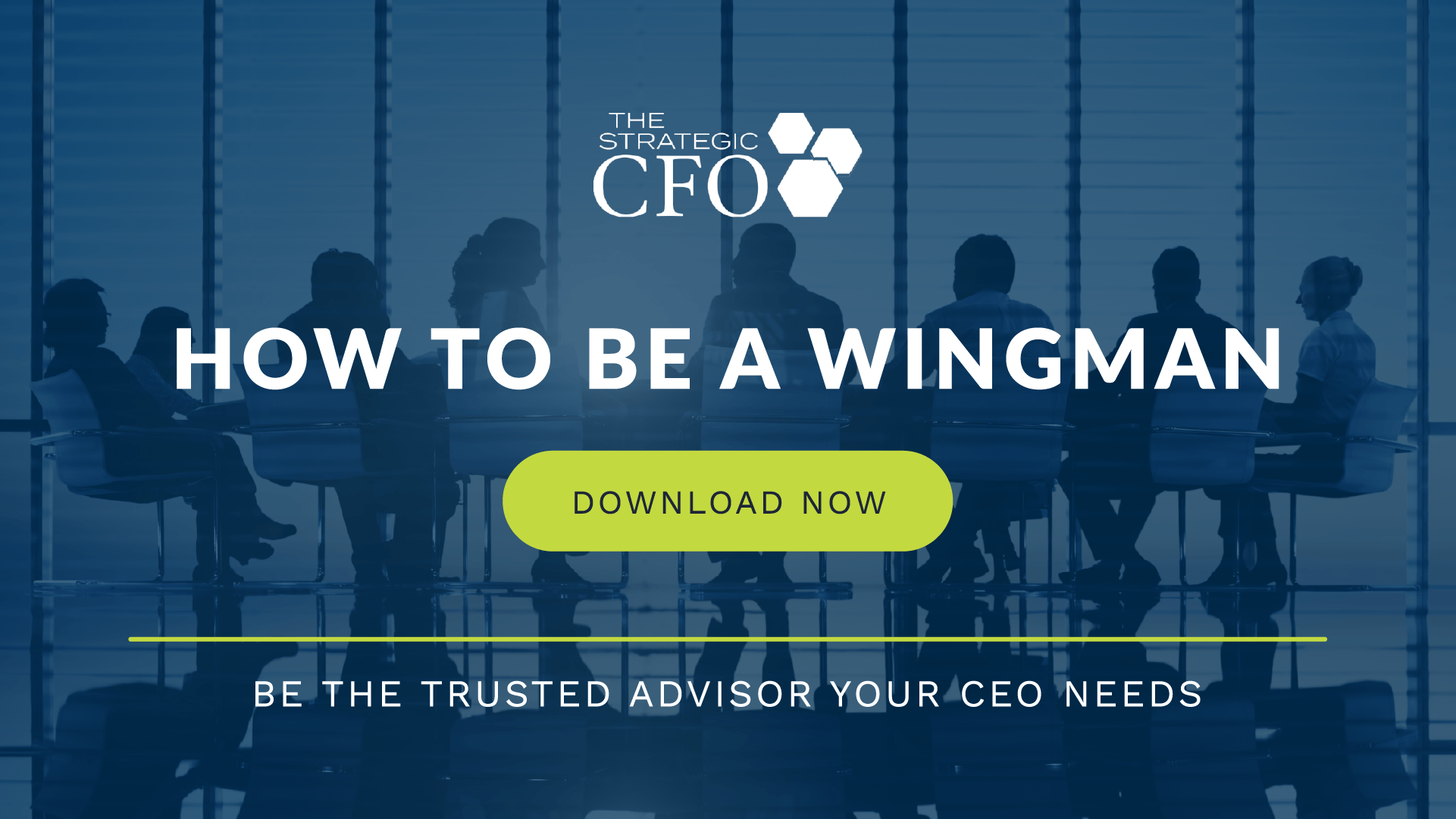 [box]
Strategic CFO Lab Member Extra
Access your Projections Execution Plan in SCFO Lab. The step-by-step plan to get ahead of your cash flow.
Click here
 to access your Execution Plan. Not a Lab Member?
Click here to learn more about SCFO Labs
[/box]