When you invest in leadership development, you are making an investment. It's something that you pay good money for and expect a return on your investment. But what many leaders don't realize is that leadership development should be strategic. We once had a coaching participant (CFO) who worked in a family company. Once the CEO retires, the CFO is set to become the CEO. Instead of going into the job blind or get coaching at the wrong time, this individual sought out coaching before he was set to take over the company. So, why invest in leadership development in the first place?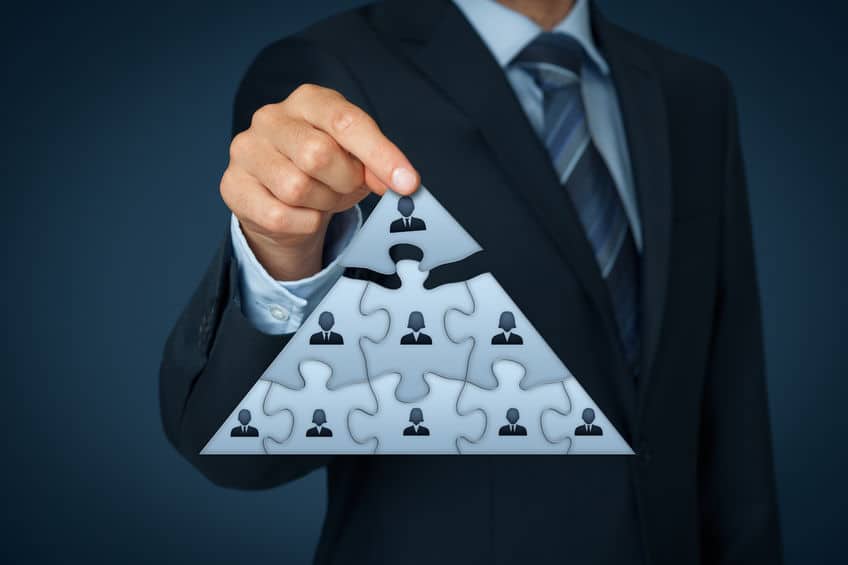 Why Invest in Leadership Development
People will always be a good investment. Why? Because without people, you will not be able to accomplish all  of your goals for your company. There's a phrase… The tone starts at the top or the fish rots from the head down. Whichever phrase you prefer, it hints at the same thing. Success (or failure) is a result of the leadership of a company. If you want a future for your company, then you need to focus on your leadership and management. You can accomplish this in 2 ways – 1) hire good leaders and 2) invest in leadership development for existing company leaders.
A legal entity should stand on its own no matter what changes are made at the top. There should always be a succession plan whereby management should be able to step up to executive roles. Without investing in your team, this will not happen.
The second option rides on the fact that you have already invested in a current employees with their compensation, benefits, etc. Now, it's time to get them the coaching they need to further increase their value to your company.
[box] To learn more financial leadership skills, download the free 7 Habits of Highly Effective CFOs. [/box]
Reasons to Invest in Leadership Development
There are several reasons to invest in leadership development including improving profitability, retaining talent, and improving return on investment. Harvard's research report on The State of Leadership Development discusses how leadership development addresses the "demands for change to address threats from global competition and technology-driven upstarts; the need to engage a multigenerational workforce with a range of work styles; and the imperative to cultivate a new generation of leaders who can meet these needs and thrive." Simply put, companies need to address competition, culture, work styles, and generational differences to compete on a global scale.
Improve Profitability
If your leaders know how to improve profitability with the tools, resources, and second-hand experience from a leadership development program, then they will become evermore valuable to your firm. Leadership development will coach them how to make strategic decisions, how to lead effectively, and how to find opportunities. All of those benefits have the opportunity to improve profitability.
[box] Day 2 of the Financial Leadership Workshop is all about improve profitability and cash flow. Click here to learn more, then contact us to register for the next series. [/box]
Retain Talent
In addition, companies cannot motivate all people by money. In fact, financial gain isn't the only thing many employees negotiate. The next "gain" many negotiate for is mentorship, training, coaching, and further leadership development. That should tell you something. We all know the cost of turnover is high and can potentially make a dent in profitability. Your company's goal should be to retain talent for as long as possible.
Improve Return on Investment
Many leadership development programs do not effectively communicate how they are going to improve return on investment. A good CFO or financial leader should be able to increase value 1-2% of sales in profits. For example, if a company has $1mm in sales, then a CFO should be able to increase profitability at least $10-20,000. And it goes up from there! If the investment is greater than 1-2% of sales, then I would advise you to find a different program. How much return can you expect from investing in your leaders? Financial leaders should always be looking at ways of adding value.
Financial Leadership Development
More specifically, your financial leadership needs to be further developed in their leadership skills. In our Financial Leadership Workshop, I enable my students to go beyond the role of CFO/CEO to become the central financial leader in the company. Furthermore, our curriculum empowers you to become both an influence and decision maker in your company.
Any financial leadership development program worth investing in should accomplish a couple things. It should make the shift from numbers cruncher to financial leader. It should also cover how technology changes the role. Obviously, it should address profits and cash flow. There are many other topics that I could list here, but you can read more about what you should be prepared to walk away from a coaching workshop here.
Finding the Right Financial Leadership Development Program
It all starts with who is coaching the program. For example, if a 26-year old with no financial executive experience began coaching financial leadership, then there would be no credibility or experience behind that program. In comparison, if the course is coached by a 28-year financial executive who is seasoned and experienced either in a niche market or a variety of markets, then the only thing you need to look for is the fit. Finding the right financial leadership development program begins with the curriculum. Does it coach on the topics you need to coached up on? If so, then you need to also evaluate the following:
Logistics (time, location, schedule, etc.)
Cost
Benefits
The Coach
Right now, registration is open for our Financial Leadership Workshop Gamma Series starting this October. Click here to learn more about our program and contact us to see if it's the right fit for you.
In the meantime, I also wanted to gift you our 7 Habits of Highly Effective CFOs. This whitepaper is by far our most popular whitepaper and is just a snippet of what to expect in our Financial Leadership Workshop.