WANT TO BE THE FINANCIAL LEADER OF YOUR ORGANIZATION?
Here are some advanced tools, memberships and coaching that will take your financial leadership skills to the next level!
Memberships and Coaching
The Strategic CFO learned through our consulting practice that our clients needed more than what we were providing. That's the reason why we developed coaching workshops, online resources, and tools that anyone can access around the world.
The Strategic CFO Lab

Get access to The Strategic CFO Execution Plan library. Each plan takes you step-by-step through a specific financial tactic to drive profits and cash flow. You can also access recordings of our webinars (available for Lab Members only).
First, download our 3 most powerful tools for free to get a sneak peak look into the SCFO Lab! Click the button below to access.
Already a member? CLICK HERE to login.
---
---
Tools Every Financial Leader Needs In Their Toolbox
Not a SCFO Lab member yet? Check out some of the tools that are inside the SCFO Lab for only $9 each. It's a fraction of the cost!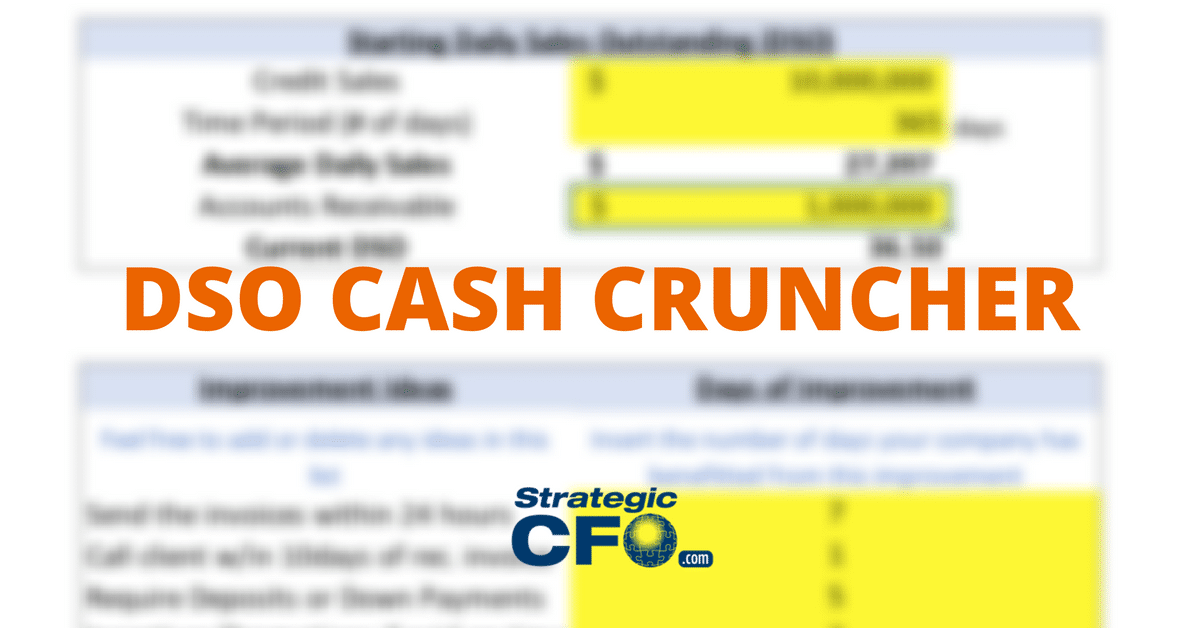 The Strategic CFO™ DSO Cash Cruncher allows you to free up cash, grow quickly, & pay down debt efficiently.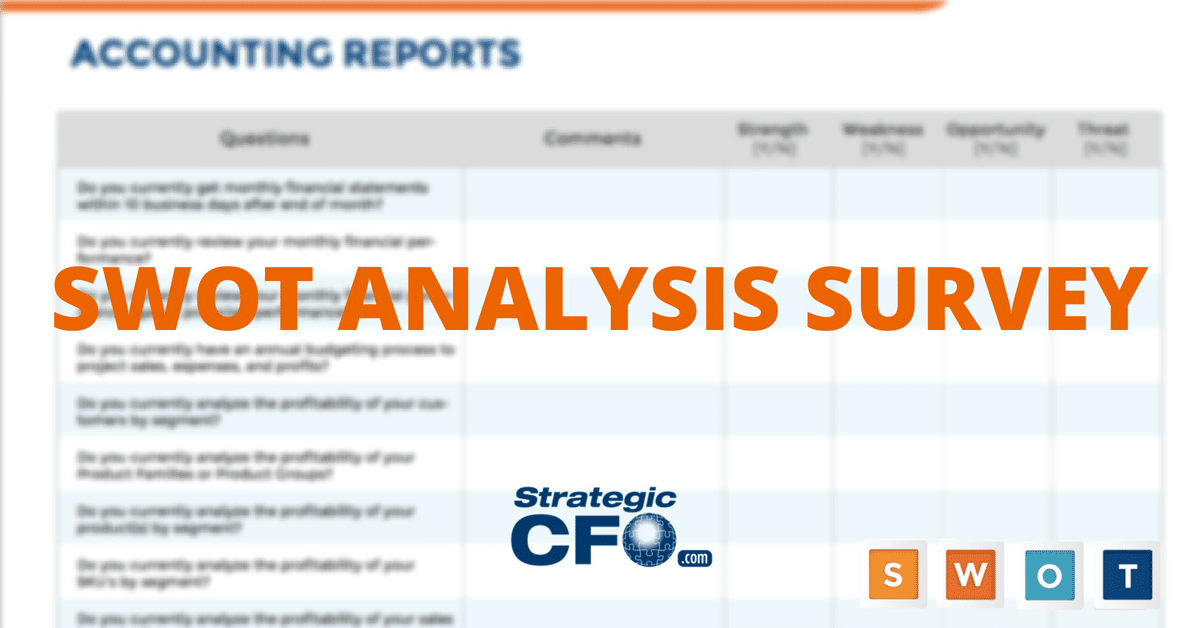 The Strategic CFO™ SWOT Analysis Survey combines the external analysis with the internal environmental factors to complete an expansive SWOT Analysis.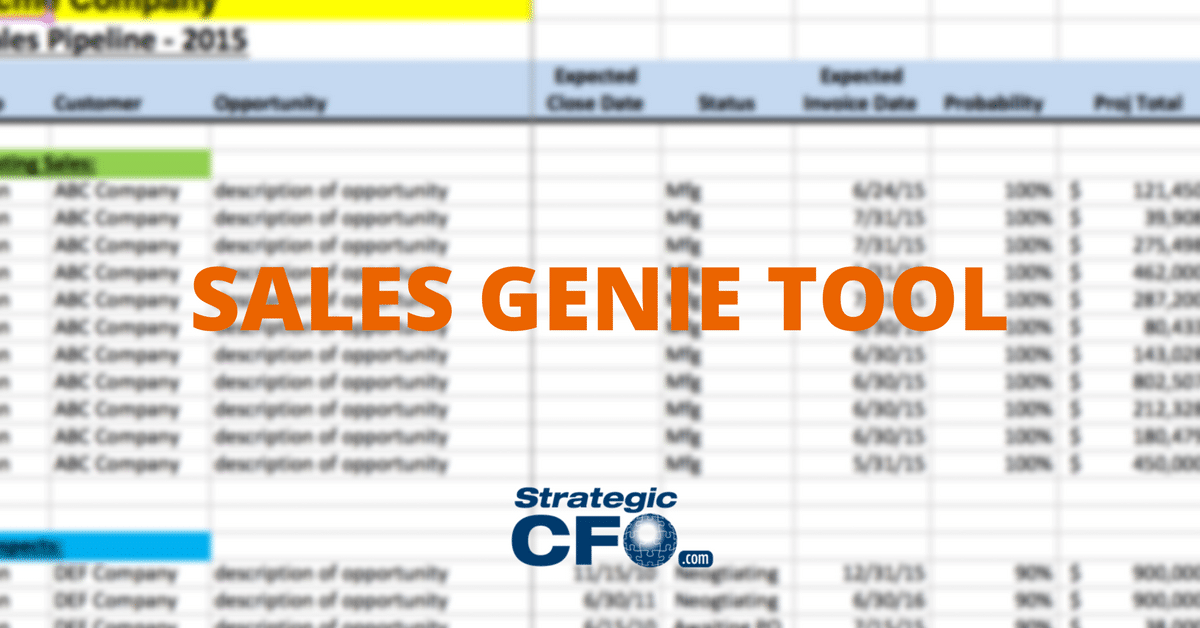 The Strategic CFO™ Sales Genie Tool allows you to prevent overshooting sales projections in your company.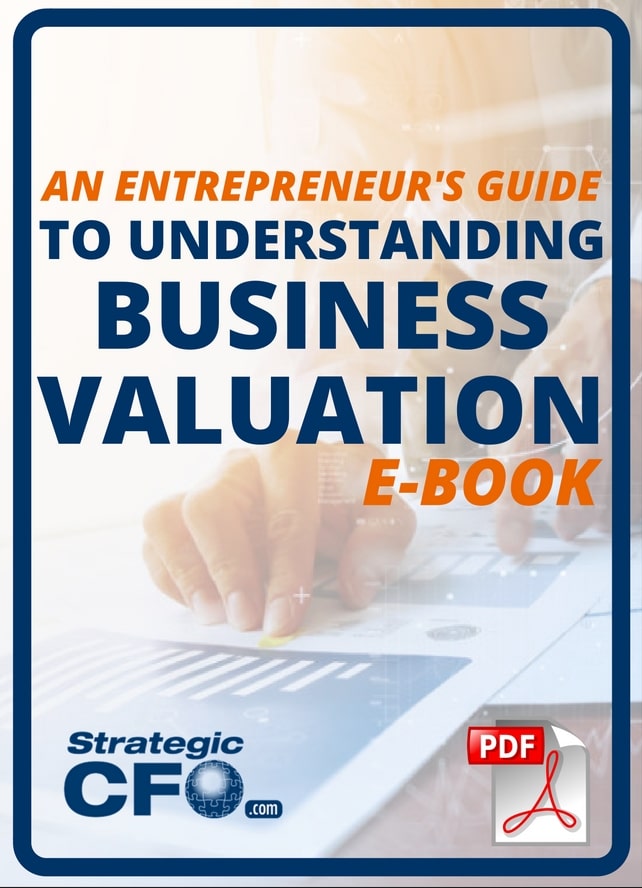 Do you want to add real value to your company?
Discover how to maximize business valuation whether or not you intend to sell your company. Understanding how to optimize your business as your create and develop your exit strategy. Click here to learn about how you can access our e-book for only $14.95.