How to Hire a CFO Controller
When you need to hire a CFO Controller, there are a few steps that you need to take prior to the actually hiring. Start the ad placement process by first asking yourself a few questions about your company. How does the company describe itself, its culture and industry space? What intangibles are you looking for? What sort of hard skills and experiences the position will require? You must be prepared to set expectations regarding the typical tenure and career track of that position as the company grows. Come up with a list of points to cover. Other issues to consider include the salary for the position, start date, travel expense for interviews, and relocation package. Ad Placement Options: Houston Chronicle, Monster.com
Accentuate the positives when writing the placement ad.
It is also important to manage your expectations in terms of the candidate pool. For instance, in a good economy it may not be so easy to get good candidates. Certain compromises on geographical search area, salary, and moving expenses may need to be considered. You may also need to clarify your stance on candidates with short work tenures (i.e. job hopping).
Filtering Resumes
Things to look for include: industry experience, education or Certification- CPA, MBA and specific experience sets (Ex: Systems Implementation, Financial Transformation)
Initial Screening/Phone Interview
After you have screened for your top candidates, you are now ready to begin contacting them and set up an initial phone interview. For out of town candidates, you may want to advise them of the company's stance on interview travel expenses and/or relocation package.
Ask the following questions to candidates:
1. What are you looking for in a position?
2. Tell candidate about the position and the company
3. Would this be acceptable to you? Is this something that interests you?
4. What are your salary requirements?
5. When can you start?
6. Can you provide any references?
Summarize and review each candidate
Make sure to cover areas such as education, industry and work experience, salary expectations, etc. And then, identify the top 2 candidates from your round of phone interviews. Out of the total pool, prepare a list of 4-5 candidates for an office interview.
Office Interview
Start off by deciding who should be involved in the interview. Confirm open time windows in their schedules. Decide on the type of format that you would prefer: group or one-to-one? Start thinking about what you would like to see out of the interview.
On the candidate side, obtain the interviewee's permission to contact their references. If they have not yet provided any, this would be a good time to ask for them.
Hiring Process
Once you determined whom you are hiring, you are now ready to begin the hiring process. Decide who should do the reference and background checks. When all reference and background checks have been completed, contact the candidate to inform them of their hiring status. Then go over the salary and benefits. Follow-up your conversation with an offer letter. Make sure that compensation is on a period basis versus an annual basis. Giving an annual pay may infer a contract which may open the company up for possible litigation in case of termination.
Background Check
There are a variety of companies that are able to conduct background checks on employment, criminal history, education, references and professional license status:
Here are some for your reference:
1. Kress Employment Screening
2. Choicepoint
3. ADP Screening and Selection Services
4. Personnel Profiles
5. Inquest
In order to determine which candidates are the right fit for your company, download and access your free white paper, 5 Guiding Principles For Recruiting a Star-Quality Team.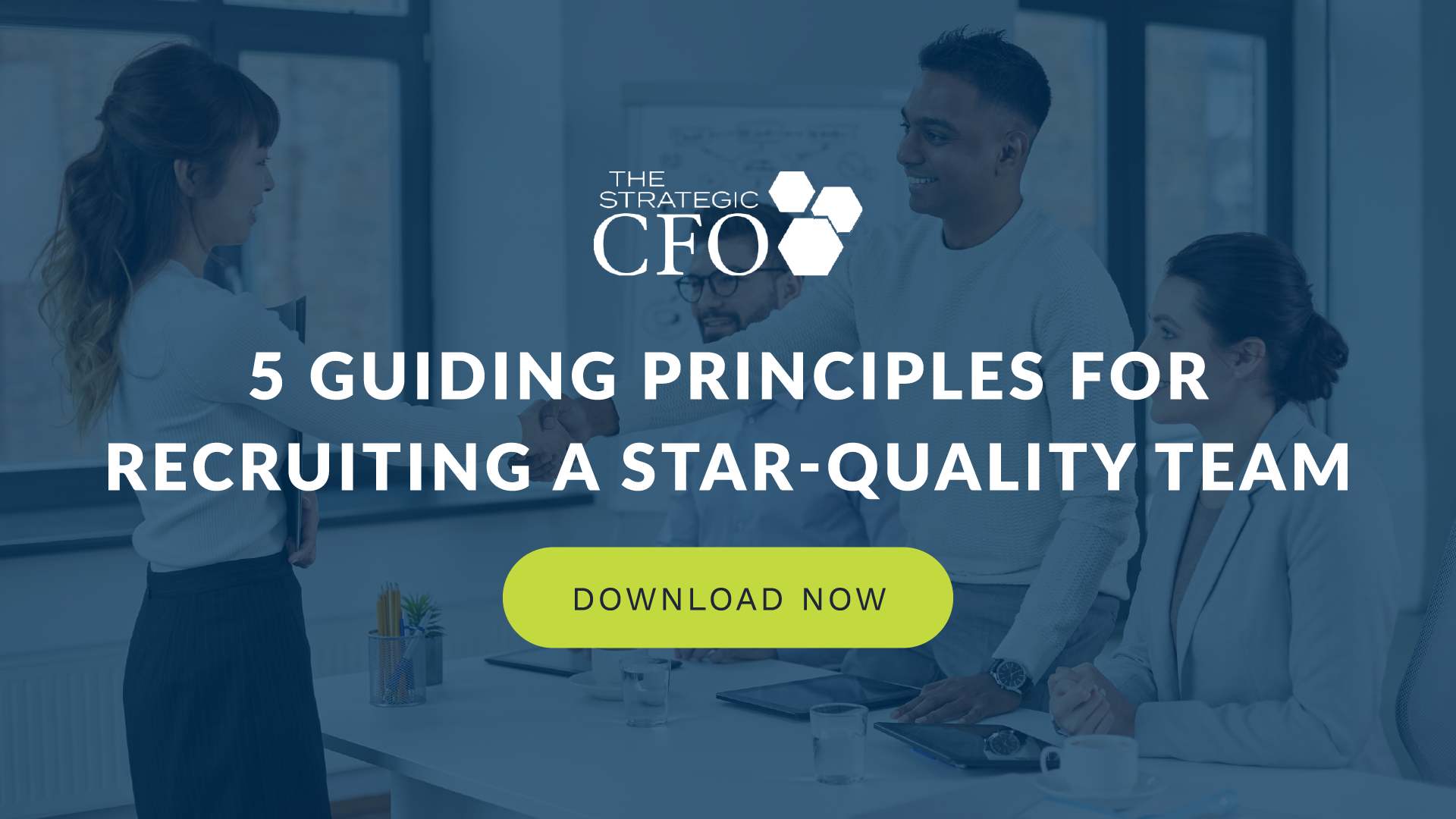 [box]Strategic CFO Lab Member Extra
Access your Recruiting Manual Execution Plan in SCFO Lab. The step-by-step plan recruit the best talent as well as avoid hiring duds.
Click here to access your Execution Plan. Not a Lab Member?
Click here to learn more about SCFO Labs[/box]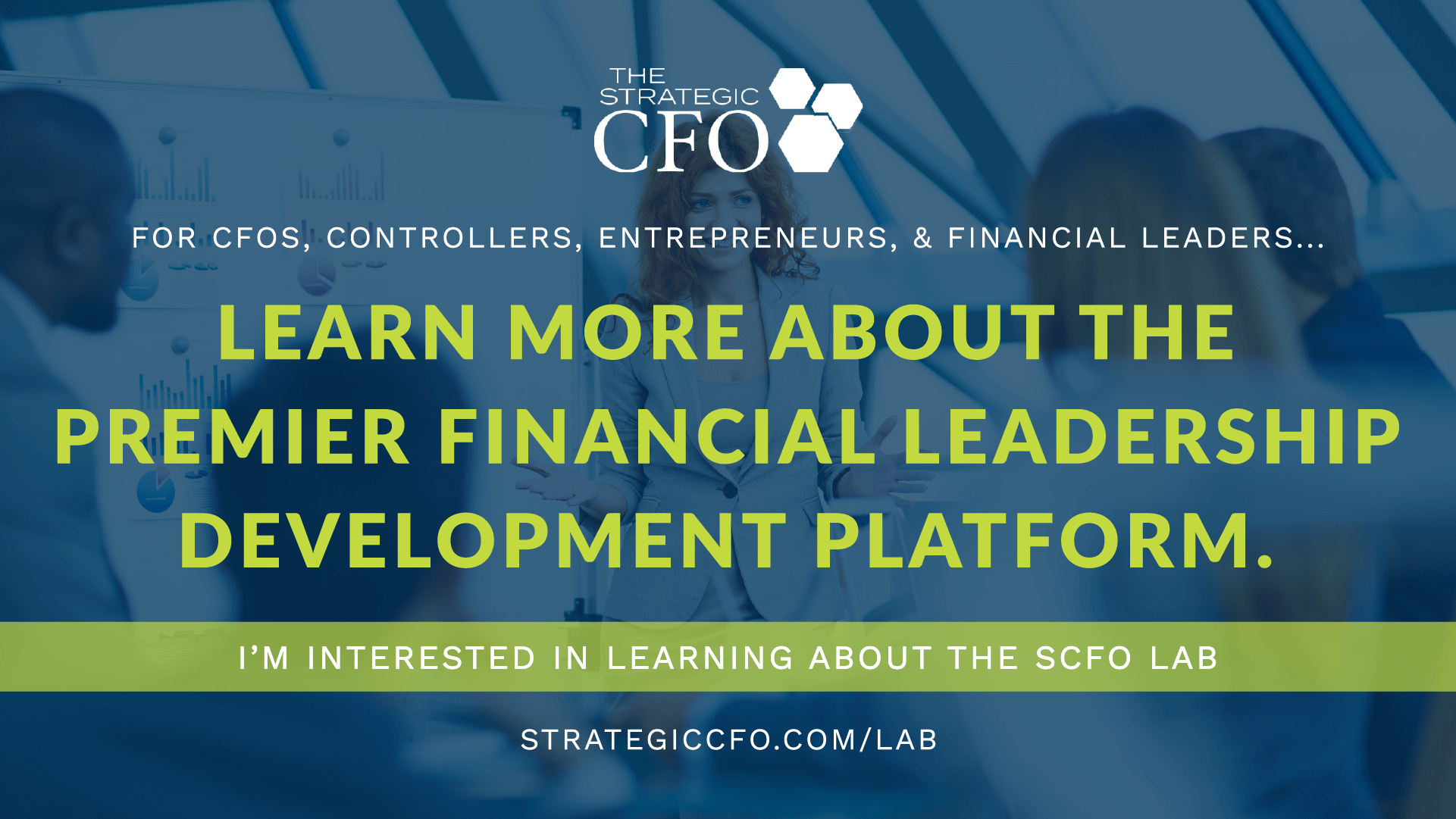 See related article: How to Hire New Employees
See Also:
How to Choose An Independent CPA or Auditor
How to Control Audit Fees
American Institute of Certified Public Accountants – AICPA
How to Control Annual Audit Fees
How to create dynamic cash flow projections