See Also:
Cash Flow After Tax
13 Week Cash Flow Report
How to Produce Realistic Sales Projections
Optimistic Projections
Why Most Sales Projections Fail
Cash Flow Projections
Financial statements are the basic building block for understanding how a business is doing. They provide management a way to assess the results and consequences of past decisions. However, because financial statements reside in the past, they are of limited use when used to forecast the future. While there does not exist a fool-proof way to forecast the future, there does exist a reasonable best-guess method to forecast how things may turn out. This is where financial projections come in.
Like historical financial statements, there are 3 basic financial projection reports: Projected Income Statement, Projected Cash Flow Statement and Projected Balance Sheet. Dynamic cash flow projections model is an important tool for managing your business.
Most professionals will produce projected income statements. Some will produce projected cash flow statements. However, few will do projected balance sheets! A complete set of financial projections is very important to keep and maintain.
---
[button link="https://strategiccfo.com/know-your-economics-wkst?utm_source=wiki&utm_medium=button%20cta" bg_color="#eb6500″]Download The Know Your Economics Worksheet[/button]
---
Income Statement Projections
A projected Income Statement provides management an idea of how the company's profitability will look 12 months into the future. This projected profitability rests in large part on management's ability to forecast industry and customer demand, costs, as well as many other macro and micro economic factors.
Cash Flow Statement Projections
The cash flow projections provides management with an idea of how the firms liquidity will be impacted given the business assumption inputs for the Income Statement projection. The projected Cash Flow Statement seeks to answer the following questions:
Balance Sheet Projections
The projected Balance Sheet allows management to know the state of its asset, liability and equity base. As business expands or contracts so too will the firm's assets, liabilities and equity. The projected Balance Sheet allows the company to project debt levels and covenants.
Cash Flow Step by Step
In order to successfully create financial projections, gather a variety of information. It is important to obtain the most recent and up-to-date information as all projections of the future are grounded in the past.
In other words…Garbage In Is Garbage Out! Done correctly, you will only need to do this once. However, if you come to find out that there are pieces of information missing, you may need to adjust accordingly. Someone in accounting, preferably a person who has access to the most current financial statements.
Income Statement Projections
After you have finalized the entries for the assumptions page, the next task at hand will be to tackle the Income Statement projections. Of all the projections you do, this is one that receives the most attention. The Income Statement projection can serve as a budget as well as a tool for management to analyze various business scenarios.
Want to check if your unit economics are sound?  Download your free guide here.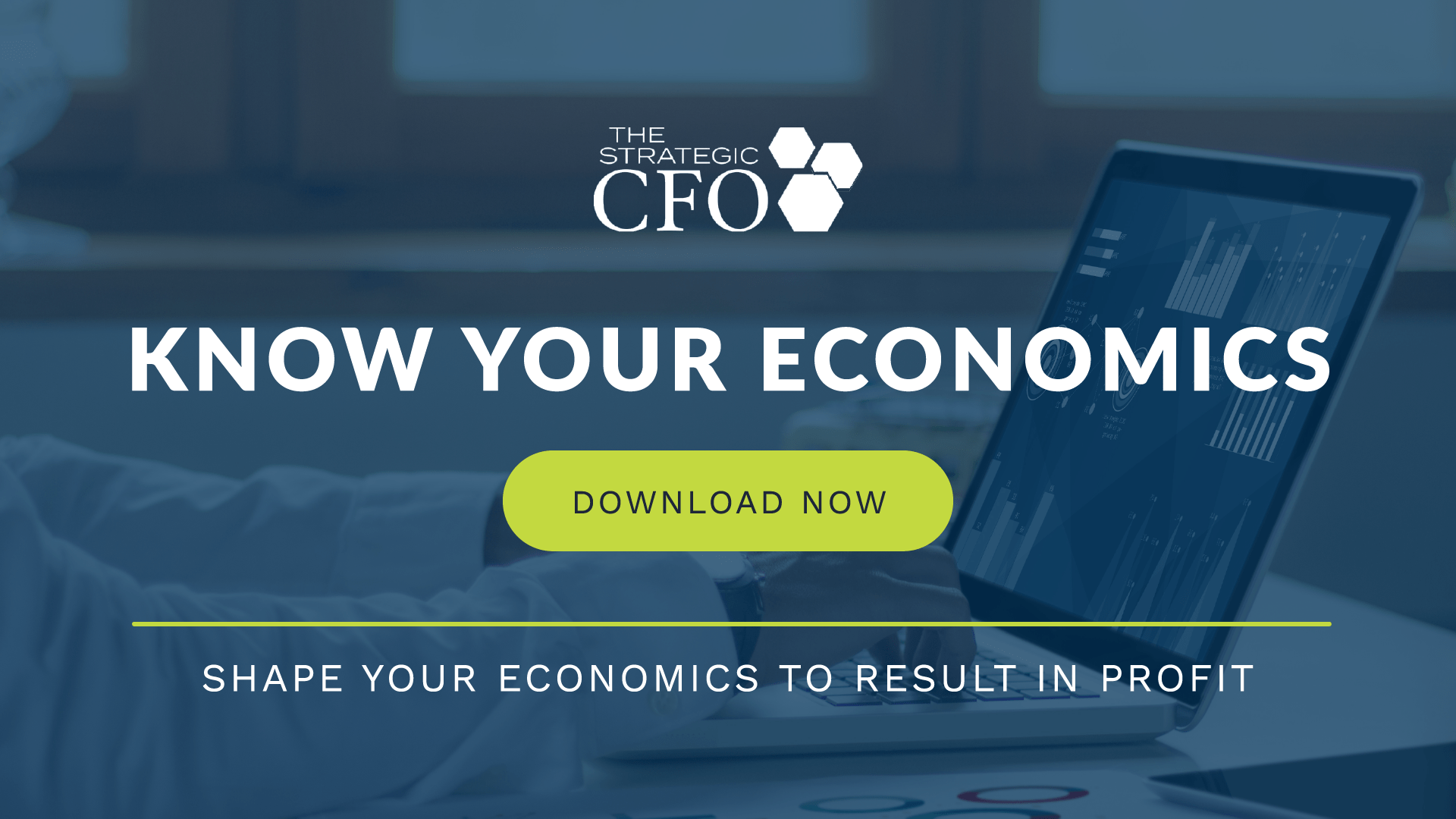 [box]Strategic CFO Lab Member Extra
Access your Projections Execution Plan in SCFO Lab. The step-by-step plan to get ahead of your cash flow.
Click here to access your Execution Plan. Not a Lab Member?
Click here to learn more about SCFO Labs[/box]