Do you know the number one reason most financial projections fail? It is because sales are over estimated!
Why Do Most Financial Projections Fail?
This time of year we are busy working with clients preparing projections for the next year. What we find is it is very difficult for clients to do an accurate financial statement projection if they can't project sales. Working with companies to project the top line of the financial projections is the hardest part. Once you have the top line the rest of the projections fall into place based on historical numbers.
How To Project Sales
So how do you project sales? We generally start off with last year's sales numbers. We ask ourselves do we think they are going to increase or decrease? If so, then by how much? We determine by product line how much sales we need to be profitable. We look at recent sales trends and review them with the sales team. Finally, we prepare a backlog schedule with identified sales on a monthly basis. The greater the backlog identified, the greater the accuracy!
When projecting sales it is important to be reasonable. You should strive to "under promise and over deliver". Often the management teams strives to set the bar high for goal setting purposes. You don't want to shoot yourself in the foot with your banker if you miss you projections by a wide margin! It is better to come in a little above your projections rather than quite a ways below your number.
What has been your experience in projecting sales?
If you need help creating an accurate forecast, then download our free Goldilocks Sales Method whitepaper to project accurately.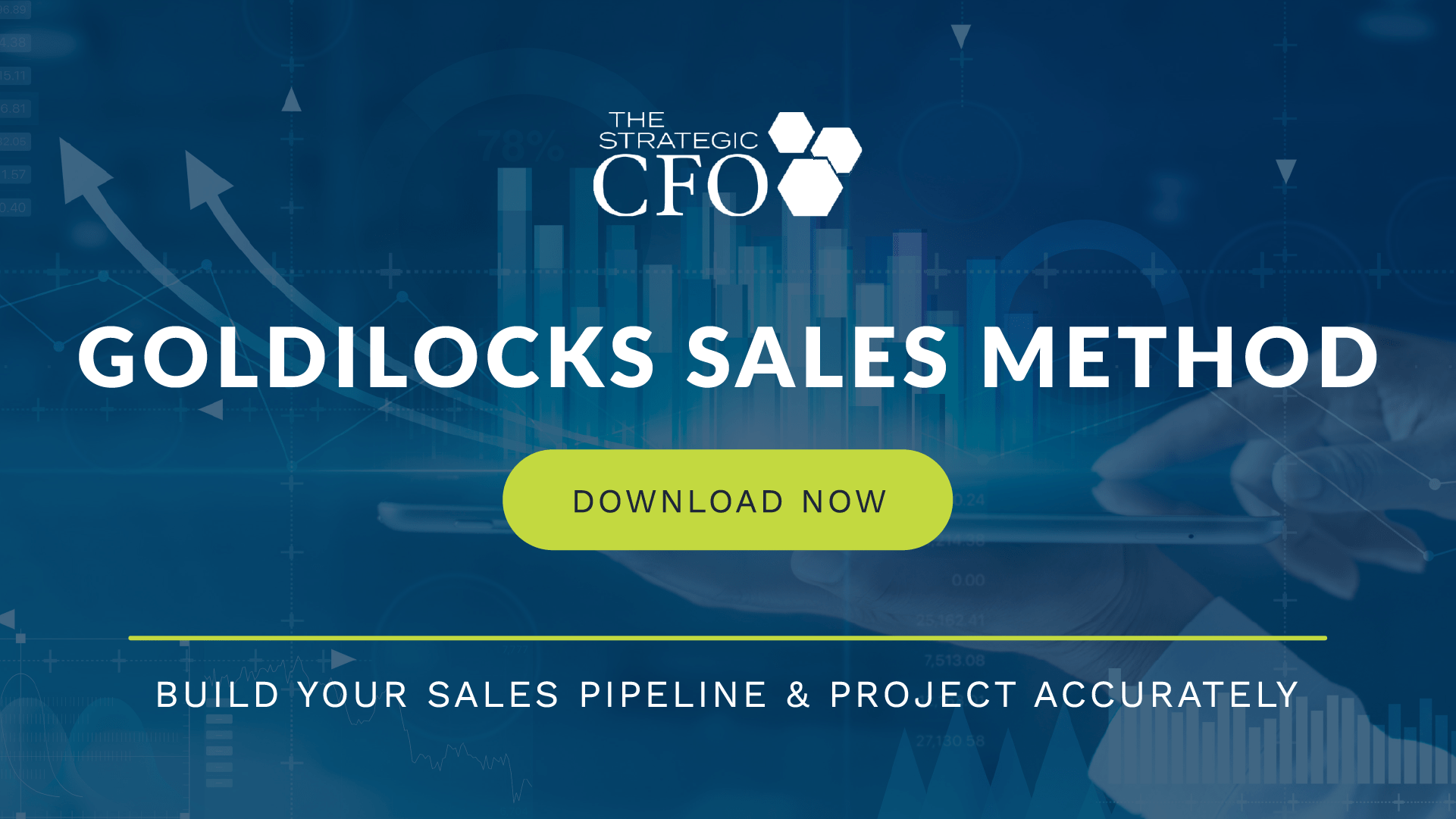 [box]
Strategic CFO Lab Member Extra
Access your Flash Report Execution Plan in SCFO Lab. The step-by-step plan will help you manage your company before you prepare your financial statements.
Click here
to access your Execution Plan. Not a Lab Member?
Click here
to learn more about SCFO Labs[/box]