An article in todays' Wall Street Journal highlights how banks tighten credit standards across the country's banking community. The author cites interviews with bankers indicating a change in the amount of risk that lenders are willing to take. Later in the article the author cites sources that say they haven't seen a credit crunch. So which is it?
Banks Tighten Credit Standards
The short answer is that it depends on your local market. How is the local economy performing and how competitive is your banking community? Regardless of the current lending environment you can count on banks' underwriting to become more conservative. Why? Because the federal banking regulators will begin to tighten the rules for the entire banking community not just local markets.
Prepare for This Changing Environment
As a CFO or controller how can you prepare for this changing environment? The best way is to get your financial house in order. Improve your cash management reporting. Prepare a cash flow projection to give to your banker. Prepare a strategic plan to manage and predict your capital needs months in advance. Finally, take your banker to lunch. Let him know what is happening in your business so there will be no surprises.
By improving your cash management tools, forecasting your needs and communicating with your banker you can actually weather the coming credit crunch.
Download your free External Analysis whitepaper that guides you through overcoming obstacles and preparing how your company is going to react to external factors.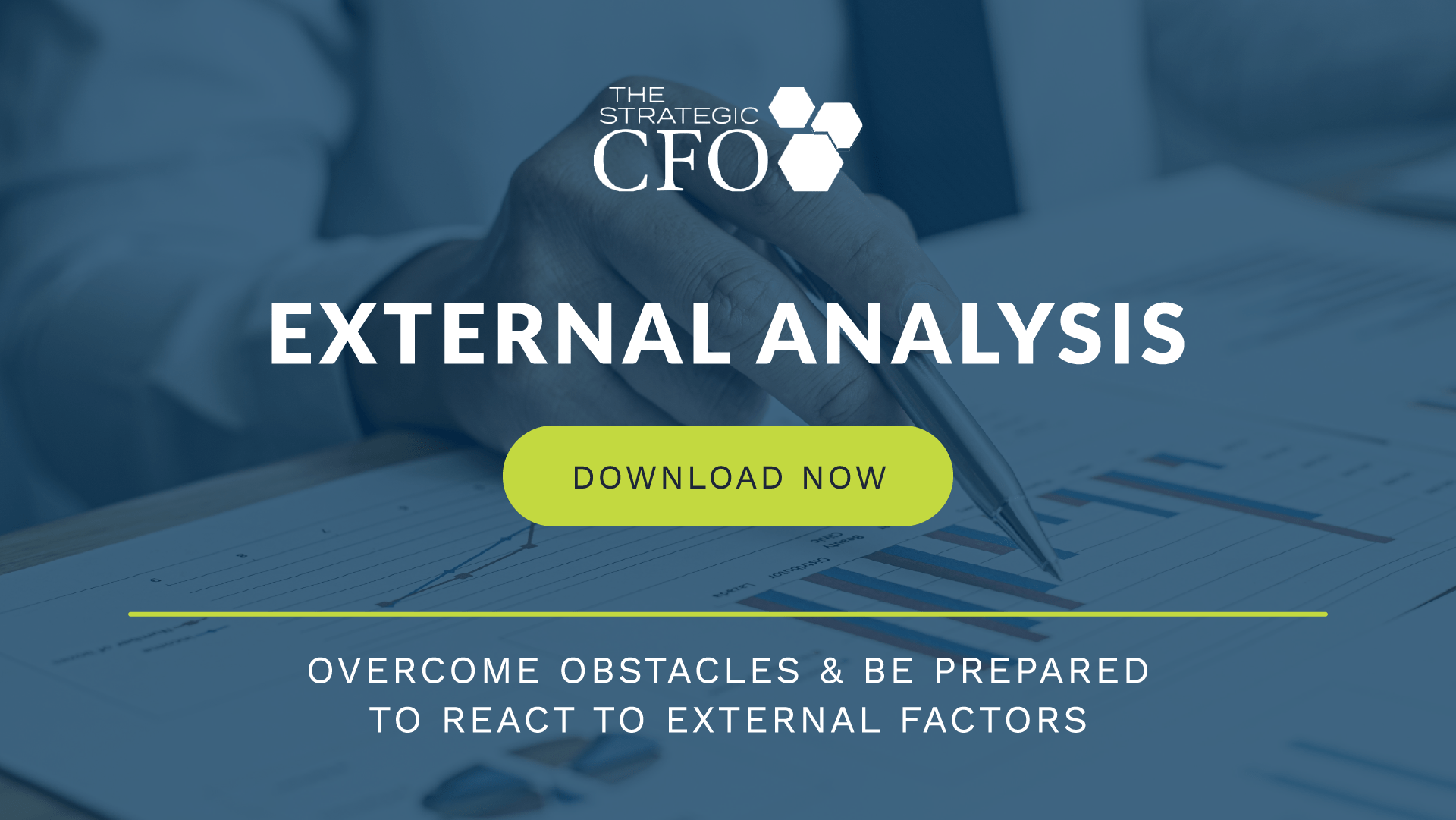 [box]Strategic CFO Lab Member Extra
Access your Projections Execution Plan in SCFO Lab. The step-by-step plan to get ahead of your cash flow.
Click here to access your Execution Plan. Not a Lab Member?
Click here to learn more about SCFO Labs[/box]