See also:
Traditions Turned Financial Fluctuations
Improving Profitability – Fuel for Growth
Product Life Cycle Stages
Beware of the J Curve
Black Friday
In America, Black Friday is an event that is not only the most shopped on day during a typical year, but it also generates huge sales.
"Only in America do people trample others for sales exactly one day after being thankful for what they already have."
~Author Unknown
Black Friday Definition
The Black Friday definition is a retail store sale that occurs the Friday after Thanksgiving – an American holiday in November. Many consider this event to be the kick-off to the Christmas shopping season. Many retailers, such as Walmart, Kohls, Kmart, Macy's, Express, and other major retailers, open their stores in the early hours of the morning to receive the first rush of customers. Door busters, sales, huge discounts, and giveaways are all part of this event.
The History Of Black Friday
Let's look at the history of Black Friday. Black Friday originated in 1952 as the start of the Christmas shopping season. Because many states in the United States considered the day after Thanksgiving to be a holiday as well, retail shops realized that there were enormous amounts of potential shoppers available during this four-day weekend. But since 2005, this event has launched into record numbers for sales, shoppers, etc. For example, sales dropped for the first time since the 2008 recession in 2014. Yet, sales boasted $50.9 billion over that weekend.
Although not all states in the United States permit workers to work on national holidays or even the day after Thanksgiving, companies have broken many boundaries to take advantage of this rush of customers. Over time, retail stores and e-commerce platforms have expanded on Black Friday to include Cyber Monday. It's become a tradition to many.
Cyber Monday
Because Black Friday became such a hit, online companies created another shopping event – Cyber Monday. It occurs the Monday after Thanksgiving and encourages shoppers to purchase more gifts and things on Monday. Originally, it was launched in 2005.
The Cost of Black Friday
While it may be tempting to join in on Black Friday specials and sales, you have to consider the cost. Remember, a sale isn't necessarily a good sale. It has to be a profitable sale.
Some of the costs associated with Black Friday include.
How to Win on Black Friday
In order to win on Black Friday, you have to price your products for profit. Especially since you project to sell large quantities of product, you need to make sure you don't start with a pricing problem. If you cut prices off a product that is already not profitable, then you will loose more potential profit. Before you start planning for Black Friday, make sure your pricing is in check. Click here to download our Pricing for Profit Inspection Guide.
Price for Profit During These Sales
Each sale you make has to return a profit. Therefore, you need to allocate as many costs to each good to make it easier. How much inventory do you need to push in order to turn a profit? But also, what prices are customers willing to spend? The trick with Black Friday is that since everyone is competing for the best deal, you must know what others are pricing the same product at.
Reduce DSO by Turning Over Inventory
The risk for big sales like Black Friday is that there will be some that cancel their credit card transaction for $1,800 worth of product. Because you are putting a lot of cash up front to increase inventory, you need to collect cash as quickly as possible. For example, you can offer discounts for cash only. For other pricing tips, download the free Pricing for Profit Inspection Guide to learn how to price profitably.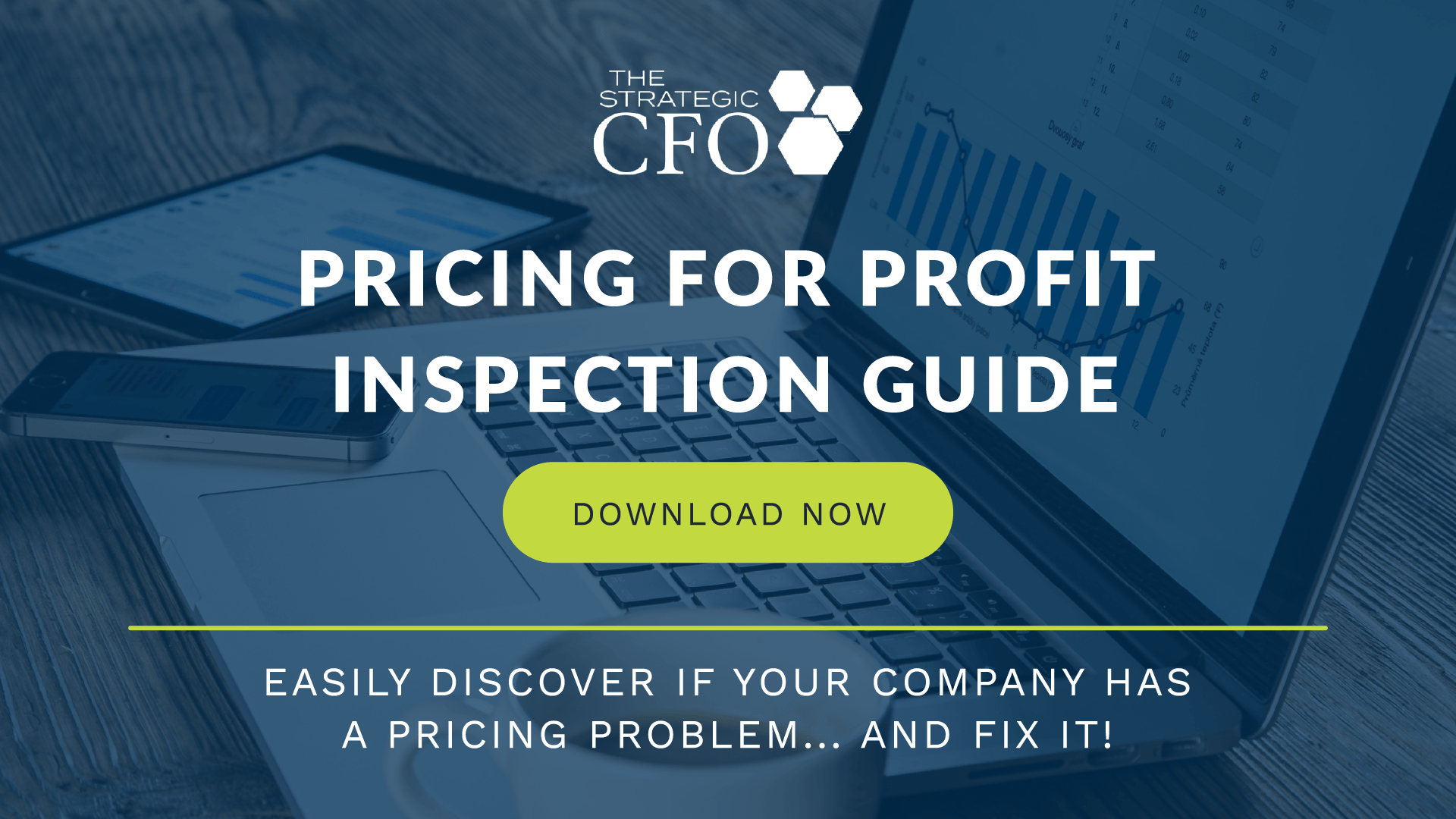 [box]Strategic CFO Lab Member Extra
Access your Strategic Pricing Model Execution Plan in SCFO Lab. The step-by-step plan to set your prices to maximize profits.
Click here to access your Execution Plan. Not a Lab Member?
Click here to learn more about SCFO Labs[/box]