You may have heard the phrase, "[insert color, thing, etc.] is the new black". It stemmed from the fashion industry in reference to the color. Ever heard of "pink is the new black?" Black has always been a traditional, stylish color that will never go out of style. That's why today, we're saying the e-commerce is the new black. As the Internet as evolved and technology has improved dramatically, we see the Internet becoming a more prevalent opportunity that needs to be sought out by every company.
[box] The Internet is just one external source that could have a dramatic impact on your company. Are there any other factors that you may be missing? Click here to access our free External Analysis whitepaper. [/box]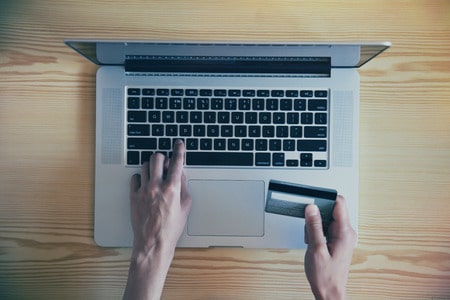 What is E-Commerce?
Simply put, e-commerce is the transfer or selling of products or services via the Internet. When built well, it can integrate your supply chain management, customer service, inbound sales, online transactions, etc. As a result of e-commerce platforms, many business owners around the world are able to sell while sleeping. The Internet world has connected people from all around the world together to address a specific issue. For example, we have built this website full of content and we connect with people on the other side of the world daily.
But how does e-commerce make (or not make) your life easier? Unless a technology disaster occurs, you will always have a platform to sell on. Even if your local market tanks (like we experienced with the recent oil & gas crisis in Houston), then there are still potential buyers not impacted by an industry/economic crisis that are wanting what you're offering.
In addition, we only live for a certain amount of years. We see business owners unexpectedly pass away, and unfortunately because they didn't have any e-commerce platform or web presence, their company becomes non-existent. As a financial leader, you need to invest in the next generation of your company. There's a reason why so many companies are investing in their online presence. It's because that's their "succession plan". Obviously, a Chevron or Apple would have a succession plan if anything were to happen to its leadership. But they have also heavily invested in their online presence.
Monetizing Your Website
One of the primary components of e-commerce is that a site must be monetized. It used to be the case that websites were just pretty brochures, right? But websites have changed for the better. Retail stores are being closed because their online presence is so strong, they can cut the overhead that comes with having a building. Training is no longer available in a classroom, but at the touch of your fingertips. Working at trade shows, conventions, or other markets? Now, you can do the same amount of sales everyday by using your online presence.
Monetizing your website comes in multiple forms. For example, a site could sell real estate to ad platforms or to other companies that have similar audiences. Affiliate marketing is also a viable way to monetize your site. You can also sell your own widget, whether it's your e-book, a product, 1-hour consultations, etc.
[box] When you take advantage of opportunities because you are actively seeking them out, you get ahead of your competitors. Stay ahead by downloading our free External Analysis whitepaper. [/box]
E-Commerce Business Models You Should Consider
As a financial leader, it's important to be in tune with what's going on in the world and how your business reacts to it. Successful companies do not continue to do the same thing for X amount of years without reacting. Even in the past several years since the 2008 recession, we have seen companies dramatically change to adapt to the changing economy. As a result, you should consider how having an e-commerce business model can improve your numbers. Let's look at several e-commerce business models to consider if you haven't already yet done so.
Freemium
When companies apply the freemium business model, it allows them to offer a portion or a limited amount of time in their product. For example, Canva is a design site that allows people design graphics easily and without needing any training for free. They make their money by only offering a limited amount of free templates, icons, etc. and showcasing all paid templates, icons, etc. A typical person would not subscribe to a graphic design service because there is a learning curve associated. But this company made it easy to buy into because they allow people to enter in their product.
Subscription
In comparison, a subscription model is when a company charges a customer the same price monthly/annually for their product or service. This typically automatically renews until the customer cancels the subscription. Furthermore, this recurring revenue is a very attractive feature to a prospective buyer of your company.
For example, the SCFO Lab is a subscription service. For only $37.90/month, subscribers are able to access the tools, checklists, and resources one would need to be a successful financial leader.
Wholesaling
While wholesaling is often seen in physical businesses, we have seen it grow as an online business. This is a great way to move more units of inventory and increase the amount of cash flow in your company.
This also relates to dropshipping. Simply put, dropshipping is where a customer buys off a website. That website offsets their liabilities by paying another company to deliver the requested product. So the website becomes an intermediary between the shipper and the end user. This is very common in the retail industry.
White-Labeling
Another popular e-commerce business model is white labeling your product. For example, a software company created this incredible dashboard. Their customers are marketing agencies, and those agencies wanted a dashboard for each of their clients. So that software company sells the shell of their dashboard so their customers (the marketing agencies) can customize their dashboards to reflect their branding. Those agencies are able to bypass creating their own program, but their clients don't know the difference.
Why Everyone Should Be Using E-Commerce
In some form or fashion, every company should be applying e-commerce to their business. In 2018, it's an assumption that if you are in business, then you have a website. Instead of leaving it as an asset that isn't making money, strategize with your marketing and sales team how you could generate sales and make money off of it.
Furthermore, e-commerce isn't the only thing you should be looking at as an opportunity. Click here to download the External Analysis to gear up your business for change, find other opportunities, and identify threats/obstacles to avoid.