Every leader needs a coach. This person is someone who has helped you develop your individual skills, knowledge, and ability to better perform your job or given task. But no matter the profession, be it billionaire business owners, world famous athletes to the little league sports player, they are able to pinpoint a particular person who helped and advised them along their journey.
Every Leader Needs a Coach
Check out the following list of great leaders and their Coaches –
1. BILL GATES ( MICROSOFT)
COACH: ED ROBERTS (PC INVENTOR)

2. STEVEN JOBS (APPLE, INC)
COACH: ROBERT FRIEDLAND (IVANHOE ENERGY INC. FOUNDER)

3. WARREN BUFFET (BERKSHIRE HATHAWAY, CEO)
COACH: BEN GRAHAM (FORMER OWNER OF GEICO INSURANCE)

4. KEVIN SYSTORM (INSTAGRAM)
COACH: ADAM D'ANGELO (QUORA)

5. TIM TEBOW (FAMOUS QUARTERBACK)
COACH: BILL BELICHICK (NEW ENGLAND PATRIOT'S COACH)

6. TOM BRADY ( QUARTERBACK NE PATRIOTS)
COACH: GREG HARDEN (ASSOCIATE ATHLETIC DIRECTOR –UNIVERSITY OF MICHIGAN)

7. OPRAH WINFREY
COACH: MAYA ANGELOU

8. JAY STEINFIELD (BLINDS.COM CEO, AND STAR OF LAST WEEK'S BLOG ENTRY)
COACH: THE VISTAGE GROUP

9. MICHAEL JORDAN
COACH: PHIL JACKSON (FORMER BASKETBALL COACH)

10. BARBARA CORCORAN( REAL ESTATE MOGUL)
COACH: DARREN HARDY (SUCCESS MAGAZINE PUBLISHER)
What do CFOs do?
So what's a CFO to do?  Many of us don't have the resources to hire a personal coach, so do we have to forego the benefits of having a trusted advisor to guide us?
One solution is to find a coaching program that brings together several like-minded individuals under the guidance of one professional coach.  This approach allows individuals to not only reap the benefits of coaching at a lower cost than one-on-one coaching, but allows for the sharing of ideas among the participants as well.  In a sense, the participants become coaches for each other.
Do you have a personal coach?  If so, is it a one-on-one situation or a group setting?  What benefits have you seen from coaching? If you have been benefitted from coaching, then please leave your comments below.
Furthermore, if you want more information about our Coaching Program, then click here.
If you want to learn more financial leadership skills, then download the free 7 Habits of Highly Effective CFOs.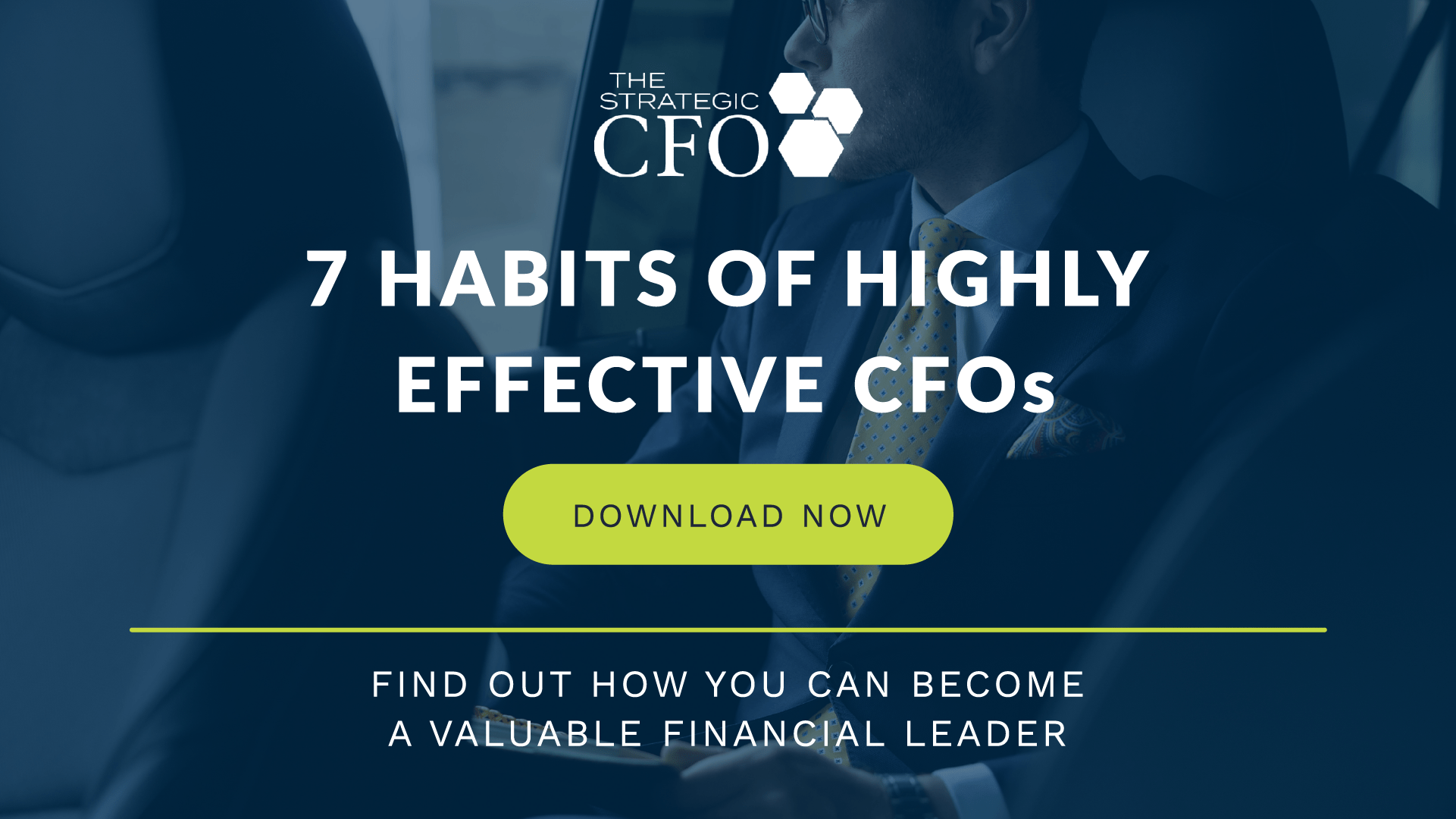 [box]
Strategic CFO Lab Member Extra
Access your Flash Report Execution Plan in SCFO Lab. The step-by-step plan to manage your company before your financial statements are prepared.
Click here
 to access your Execution Plan. Not a Lab Member?
Click here
 to learn more about SCFO Labs[/box]