See Also:
Porter's 5 Forces of Competition
Core Competencies
How to Write an Action Plan
How to Turnaround a Company
SWOT Analysis
The SWOT Analysis – an acronym standing for Strengths, Weaknesses, Opportunities, and Threats – assesses a company's competition in the desired field or market. This analysis serves as an excellent tool for decision-making, either for personal use or from a business standpoint.
Business SWOT Analysis: Planning, Performance, and Evaluation
The purpose of a SWOT analysis, from a business point-of-view, is to organize a proper business strategy around the internal and external factors that affect one's business. Existing or older businesses may use a SWOT analysis to predict or proactively adapt to the environmental changes pertaining to their business. New or starting businesses may use this analysis to plan ahead before their actual business plans to assess potential road bumps or advantages they can use.
How to Complete a SWOT Analysis
When mapping out a business strategy with a SWOT analysis, you first look at the four elements in your company: Strengths, Weaknesses, Opportunities, and Threats. Strength and Weaknesses are considered internal factors that might affect a company. These are characteristics, rather than physical elements surrounding the business, such as profitability or shortages. The Opportunities and Threats are considered external factors. These are the physical elements such as network or competition.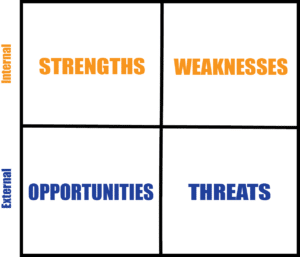 Benefits of a SWOT Analysis
With the SWOT Analysis you can:
Analyze the current situation of a company.

SWOT shows the leaders of a company how realistic their situation is. With the simple grid system, people can visualize and organize their thoughts. This list may be pages long, but with the SWOT Analysis, you can easily distribute and interpret the information easily.

Provide different perspectives when executing a decision.

When completing a SWOT analysis, a leader of a company is forced to consider all different types of potential aspects that affect the company, not only what they see on a regular basis.

Simplify; SWOT does not require extensive technology or payment during completion.

You can do this method on a computer, piece of paper, or dry-erase board. And it's free – straight from your mind.
Limitations of a SWOT Analysis
In comparison to many other types of business analysis, SWOT may not be as ideal because:
The method is not as detailed.

The SWOT analysis only has four factors, compared to other types of analysis which have seven or eight different factors. The method is useful with analyzing an idea or small maintenance in business planning. But you may need other methods to be paired with this analysis in order to get a full, detailed plan.

You have to make a new SWOT every time you make a change.

When updating a plan or making a new decision, you have to consider all four factors in the SWOT analysis that might alter your previous factors. We recommend updating your SWOT analysis at the end of every financial year to project future losses, or when you don't meet your goals.

Subjectivity.

In any decision-making process, the data collected must be reliable and un-biased. It is easy to misinterpret or over-represent your own strengths and opportunities versus weaknesses and threats when not done in a group setting.
Download your free External Analysis whitepaper that guides you through overcoming obstacles and preparing how your company is going to react to external factors.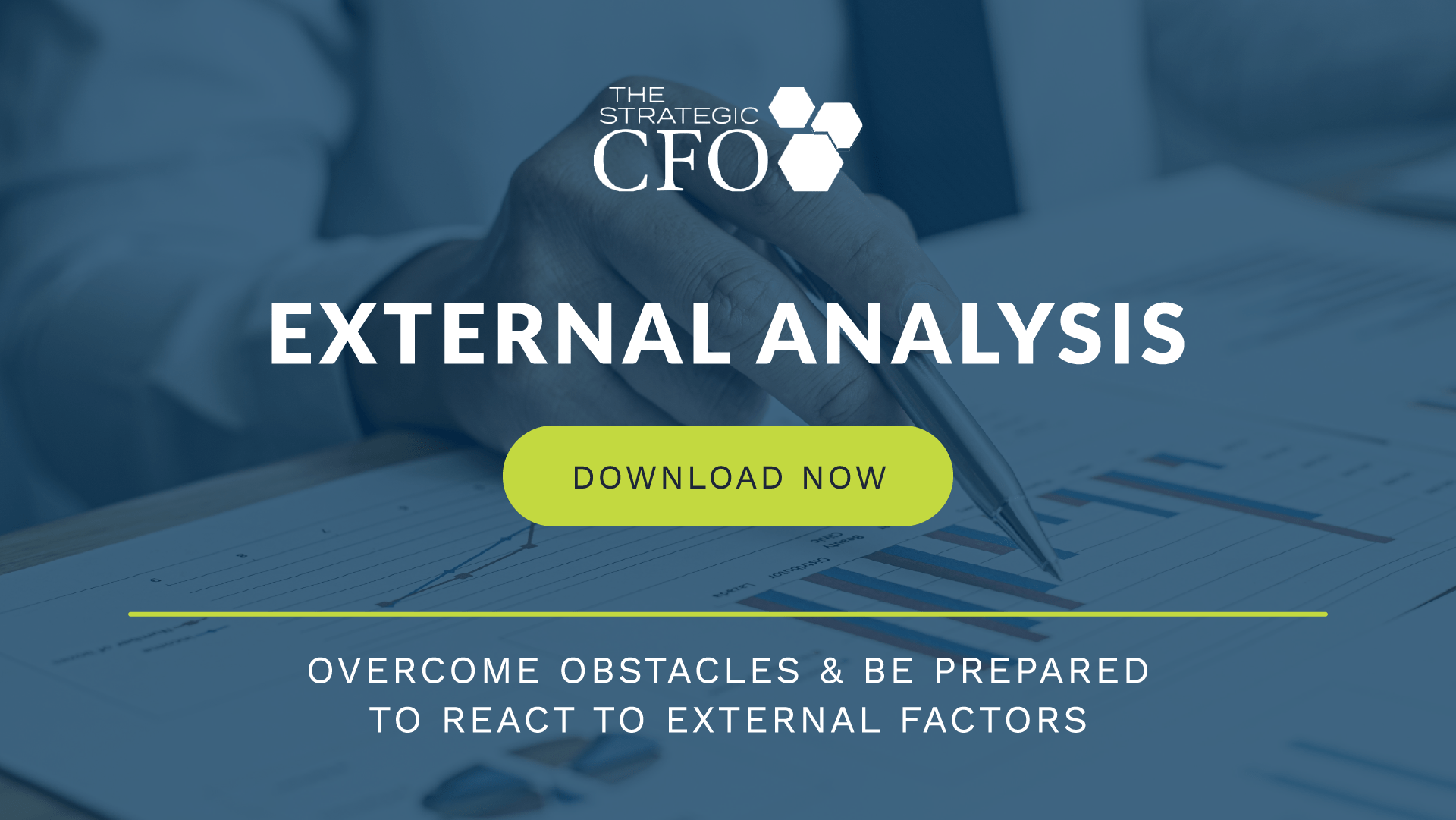 [box]Strategic CFO Lab Member Extra
Access your Projections Execution Plan in SCFO Lab. The step-by-step plan to get ahead of your cash flow.
Click here to access your Execution Plan. Not a Lab Member?
Click here to learn more about SCFO Labs[/box]