See also:
How to Select a PEO
PEO Compared to Outsourcing Payroll
Professional Employer Organization FAQ's
Step Method Allocation
Direct Method Allocation
Advantages of PEO Services

Some of the advantages of PEO Services include that the Business Owner will continue to face obstacles in Employee Benefits, Human Resources Management, Employment Practices, and Regulatory Compliance. In addition, a lack of expertise and training in these critical areas can make it difficult for consistent and timely regulatory compliance with Federal Laws, State Laws and Employment Law Court Rulings.
PEO Arrangement
The PEO arrangement is the opportunity for a Business Owner to consolidate vendors, to secure a one-stop source for payroll services, employee benefits and workers' compensation insurance, to obtain a level of expertise often not found in-house, and to leverage the economy of scale purchasing inherent in the PEO business model.
Because a PEO does not normally require on-site workspace, while some work must take place on the company property; technological advances make communications easy and efficient which may decrease the Business Owner's overhead expense.
Additionally, the PEO will maintain their own equipment and supplies, reducing the need for peripheral capital expenditures.
This is a time that employees are more benefit conscious. This is because Employee Benefit costs continue to rise. In addition, competitive benefit plans are becoming more difficult to find. The Business Owner and the "co-employees" will have the option to take advantage of a stable low-cost comprehensive Employee Health and Welfare Plans.
If you want to determine which candidates are the right fit for your company, then download and access your free white paper, 5 Guiding Principles For Recruiting a Star-Quality Team.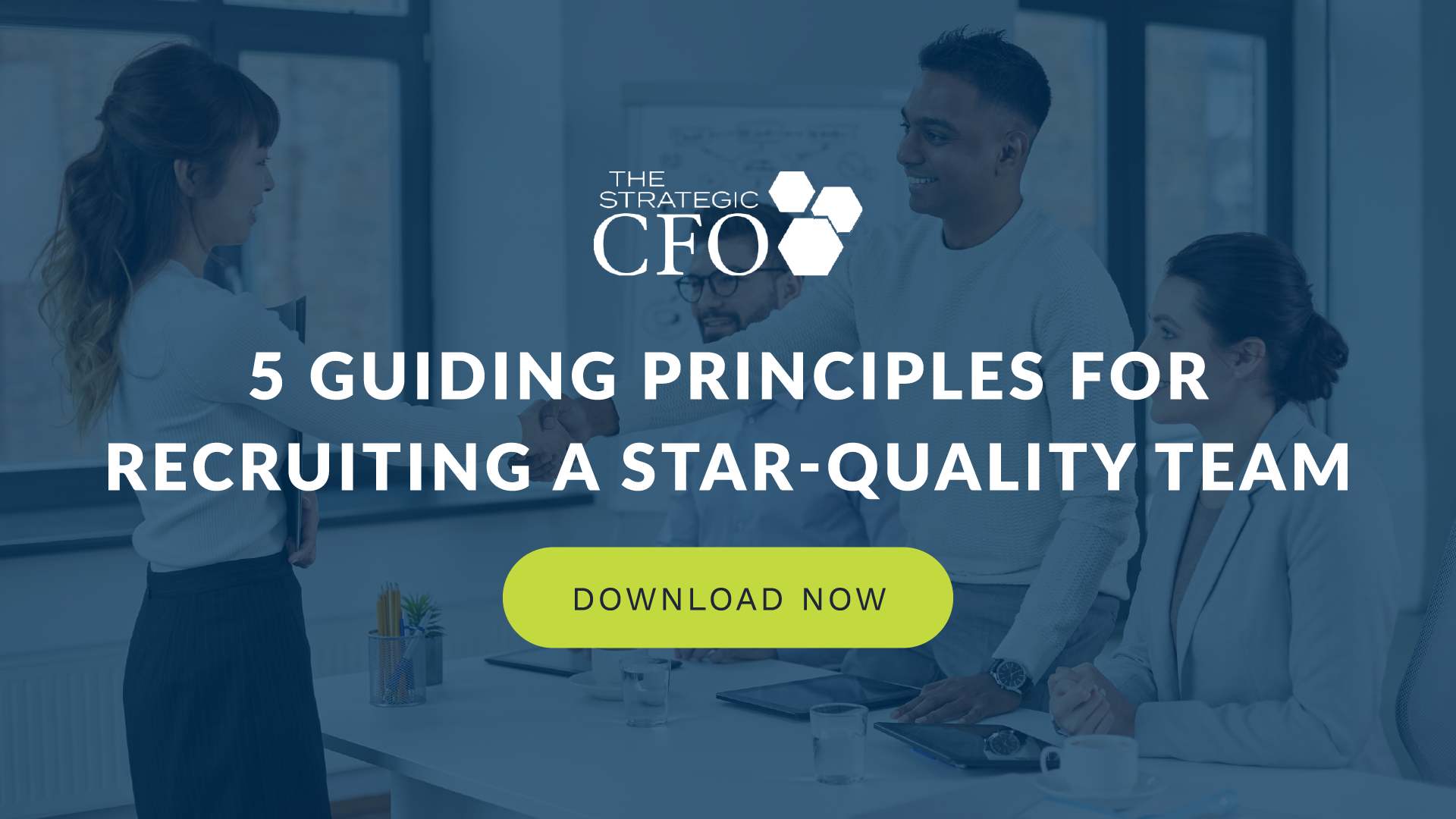 [box]Strategic CFO Lab Member Extra
Access your Recruiting Manual Execution Plan in SCFO Lab. The step-by-step plan recruit the best talent as well as avoid hiring duds.
Click here
 to access your Execution Plan. Not a Lab Member?
Click here
to learn more about SCFO Labs[/box]