See Also:
How to Choose New Software
How to Choose a Software Dealer
Technology Assessment Criteria
Technology Strategy for Small to Medium Sized Companies
How to Ensure Redundant Data Communications Links
When to Buy New Software?
We hear this question a lot. We usually talk about the symptoms associated with the need for a software purchase and we will here as well. Actually the symptoms all add up to one big diagnosis – you need new software when your cost to continue on your current path exceeds the price of the new software. 
Wow, that really sounds simplistic. It is. The catch is determining your Cost to Do Nothing. Often owners feel that if they aren't writing a check, their current methods aren't costing them money. The reality is that you could easily uncover enough cost savings to pay for your new software.
Cost To Do Nothing
Let's look at some ways to discover the Cost to Do Nothing:
• From the broad view, look at the infrastructure of your organization. If you are planning to grow, will the infrastructure support the additional stresses that growth requires? How many people will you need to add? Could new software make your current staff productive enough to reduce or eliminate the new staffing needs?
• Circle down a level that look at the amount of daily work that is either entered into your system by hand or is retrieved from your system and manipulated by hand into another form.
• While you're at this level, check out the work flow from department to department. Are there bottlenecks and disconnects in flow. Each time another person enters the same data adds to the Cost of Doing Nothing.
• Another telling observation is to count the number of spread sheets you have created just to manage the daily work flow. Each spread sheet requires additional time to export, import and manipulate data.
• As your view gets closer ask if the software the single source in your organization or is the information collected from multiple sources. Note how many sources and how long it takes to gather and compile the information.
• At the up close and personal level, talk with each system user. They're the experts and can tell you what works, what doesn't, and what they wish the system would do. When the don't works and wishes exceed the things that work it may be time for new software.
When to Buy New Software Example
So, what do you do with all of this information? Let's look at a fictitious example for Acme Brick. Here's how their inventory control ran amok in this case review.
• Acme fills 465 orders/year
• Average order is $14,000
• 50% of the orders are backordered
• 85% of the backorders are canceled by the customer
• 197 orders canceled each year
Value Proposition
For Acme Brick in just this one example the Cost to Do Nothing is significant. Let's look at the value proposition:
• $2.7 million in canceled orders annually
• Software solution including customizations, installation, training – $300,000
• Return on Investment (ROI) in less than 2 months
• First year savings $2.4 million plus $2.7 million for each year thereafter
Alright, that's an extreme example and Wyle E. Coyote is simply an idiot for letting this type of debacle go on for more than a nanosecond. The point is that just about every business can discover new methods of saving money and time by looking at the Cost to Do Nothing.
Needs Analysis
Right after the Cost to Do Nothing review, the next step is a Needs Analysis. Great! More work. There's another option here. How about using the Wikiapproach to determine the Cost to Do Nothing and get a Needs Analysis in the bargain?
By now you are probably familiar with the Wiki concept – get other people to do the lion's share of the work. Most software dealers want to perform a Needs Analysis on your business before they recommend software and present a proposal. If they are really worth their salt, they're going to charge for this analysis because they are delivering a thoughtful, detailed report. The price can range from a nominal fee to a significant charge and everywhere in between.
The point here is that you can get other people to do the work, learn amazing things about how your work flows, and clearly answer the new software question.
Learn how you can be the best wingman with our free How to be a Wingman guide!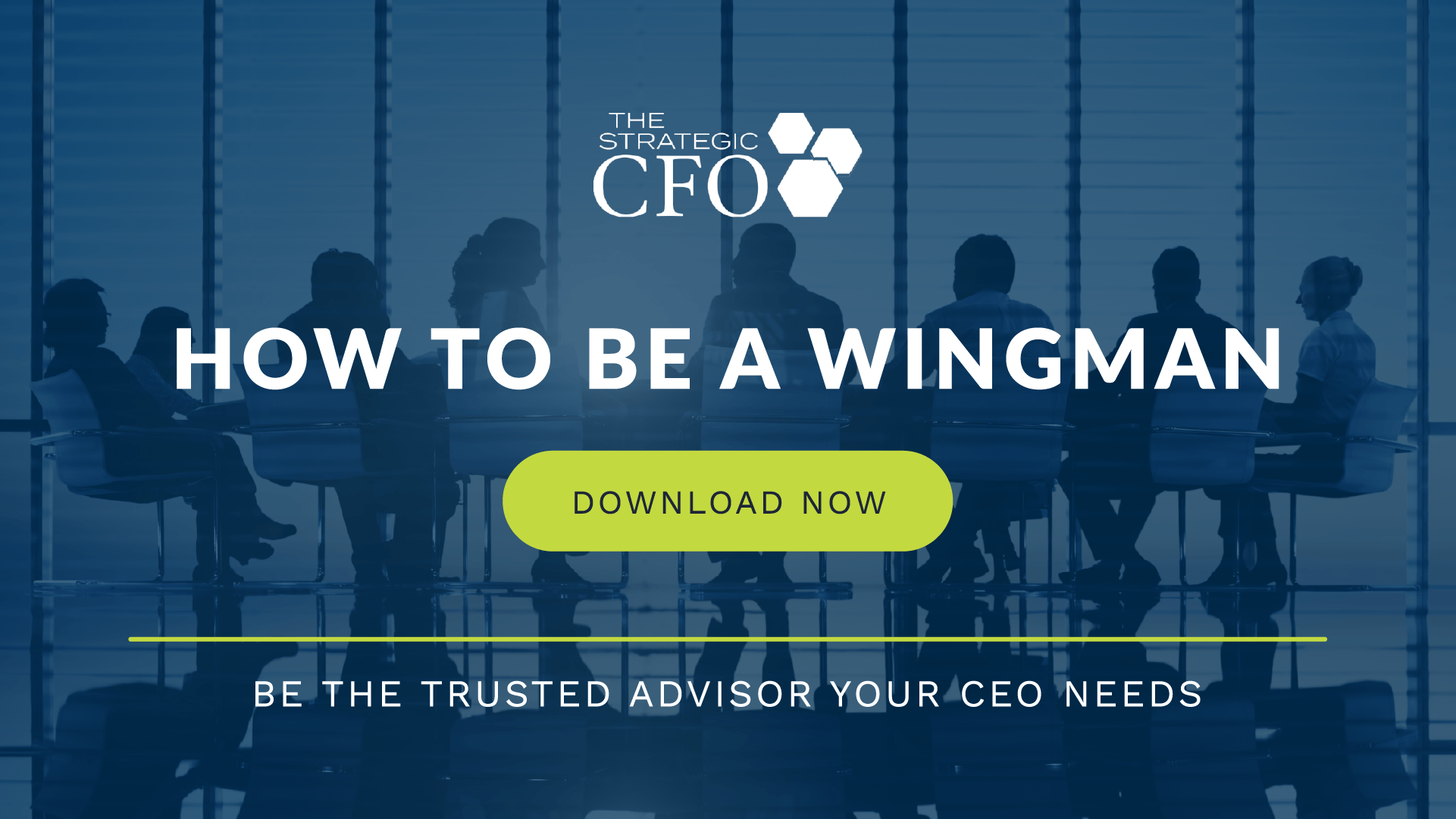 [box]Strategic CFO Lab Member Extra
Access your Projections Execution Plan in SCFO Lab. The step-by-step plan to get ahead of your cash flow.
Click here to access your Execution Plan. Not a Lab Member?
Click here to learn more about SCFO Labs[/box]