See Also:
How to Evaluate IT Systems
How to Ensure Redundant Data Communications Links
Choosing New Software
How to Respond to an Imminent Disaster Threat
How to Choose a Software Dealer
Technology Assessment Criteria
Does your business need a technology health check?
How is your company's technology health? Is your company using technology to its fullest extent? Or is your business exposed to risk that could be avoided by assessing the risks and proper planning? A Technology Health Check is much like an annual physical from a doctor. Your good sense would embrace the information you get from the check-up. When you have a bill of good health, you can take a sigh of relief. On the other hand, if the doctor finds something wrong with your health, then you can take corrective action immediately to reduce any future risks. So, what is a technology health check?
What is a Technology Health Check?
A technology health check is like your yearly physical; it examines your businesses' technological health. In addition, it's a comprehensive assessment of your information technology, policies, procedures, practices, and business processes. As with your yearly physical, a result of the technology health check includes recommendations on how to improve your business and mitigate risks it may be exposed to.
What Does a Technology Health Check Cover?
Like the annual physical, a technology health check needs a check list and someone with the expertise to use the checklist to assess your business' health. A thorough technology health check will cover all areas impacting your business's technology. It should cover the following typical areas:
1.	Assets
1.1.	Servers
1.2.	Desktops
1.3.	Networks, internal and Internet
1.4.	Telephones, cell phones, long distance
1.5.	Peripherals (printers, scanners, copiers, faxes)
1.6.	Asset Management and tracking
2.	Applications
2.1.	Desktop applications
2.2.	Email
2.3.	Accounting and other applications critical to your business
2.4.	Document Management
2.5.	Your web site
3.       Policies, procedures and processes
3.1.	Disaster Recovery and Business Continuity Plans
3.2.	Change Management
3.3.	Security Administration
3.4.	On-boarding & off boarding employees
4.	Technology and your people
4.1.	Managing the technology folks
4.2.	Training your people to use technology
4.3.	Help Desk
5.	Vendor Management
5.1.	Purchasing
5.2.	Software licensing
5.3.	Third party service providers
5.4.	Voice and data circuit providers
Your list should be tailored to fit your company's specific business needs.
A technology health check should be business-driven.
You may have the expertise in-house with your IT staff. If not, then there are many third parties IT consultants that perform this service. Whether you use in-house expertise or third party, experience is important in both IT and business processes to get the most value and comprehensive assessment. Avoid the mistake of a pure IT-driven assessment. Furthermore, IT experts that don't understand your business may result in recommendations that aren't the best investment for your business. Recommendations should be based on your business practices and processes as the top priority, with an analysis of how technology enables your business processes to achieve top business performance. In other words, your business strategy should determine technology, not the other way around. Avoid the mistake of having the tail wagging the dog.
How is a Technology Health Check Done?
The technology health check is like performing an audit. Your expert interviews key business and IT people to answer questions regarding the technology that supports your business. During these interviews, your expert gathers information about your technology, such as configuration settings of your key IT assets, existing policies, and procedures and other facts about your existing technology. This information becomes a part of the final results of the technology health check. The expert also verifies that all systems and processes are working properly. For example, your expert will check to be sure that you server backups are working correctly.
The Results
The information gathered from the interview and collected from the configuration settings, and verification of your working systems are put into a final report. Your final report also includes recommendations based your expert's assessment. Your management team should discuss the outcome of the assessment and any recommendations with your expert so that you can take any appropriate next steps. The final report also includes documentation on your information technology and becomes an asset to reference in your business. It becomes a very useful document for disaster recovery and business continuity planning. Refresh the technology health check annually just like you would do your annual physical with your doctor.
As you conduct your technology health check, you should also examine other areas of your company. If you want to learn more about this, then click here to access our free Internal Analysis whitepaper.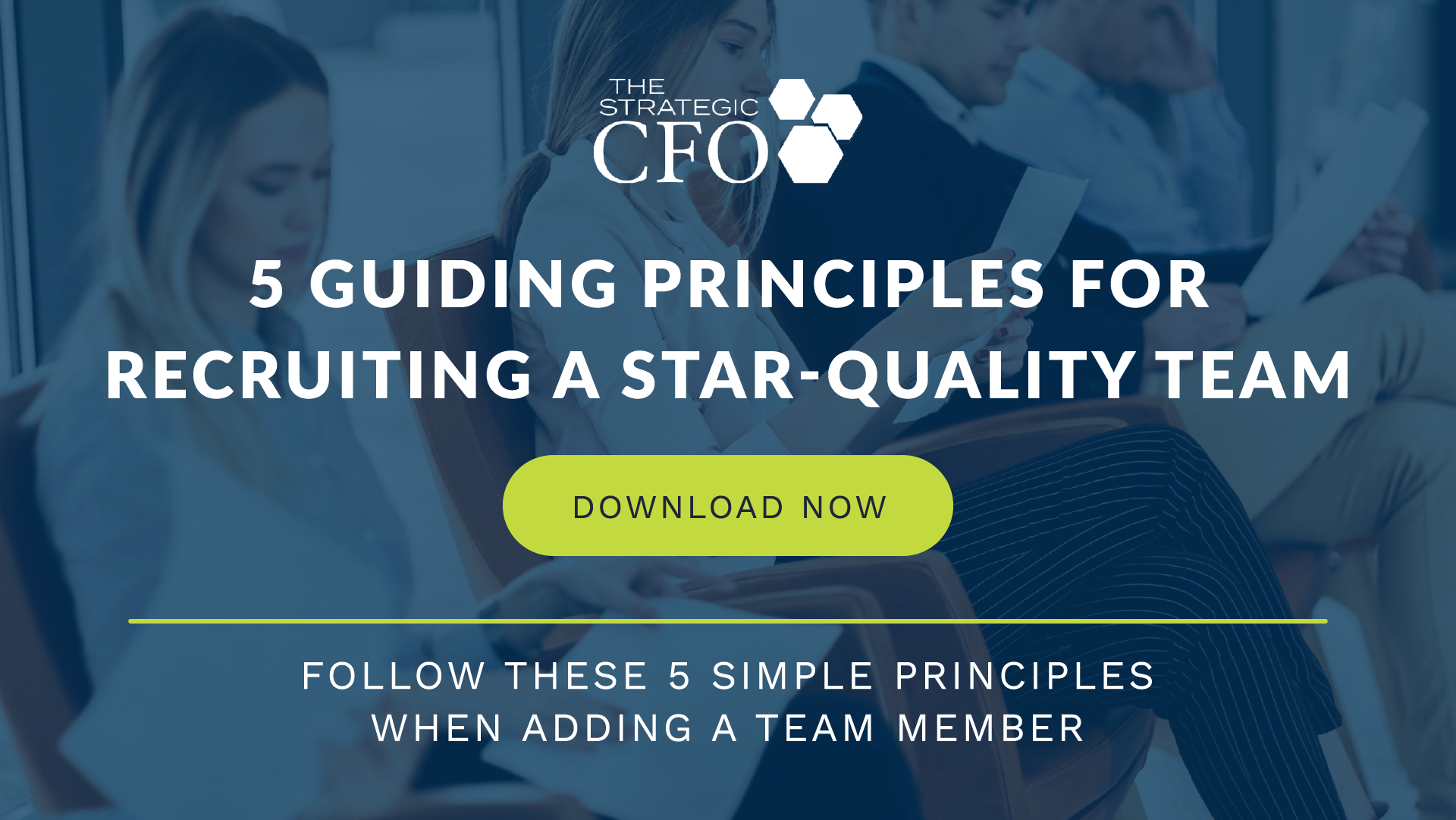 [box]Strategic CFO Lab Member Extra
Access your Exit Strategy Checklist Execution Plan in SCFO Lab. The step-by-step plan to put together your exit strategy and maximize the amount of value you get.
Click here
 to access your Execution Plan. Not a Lab Member?
Click here
 to learn more about SCFO Labs[/box]