See Also:
Sole Proprietorship
Partnership
Limited Partnership
S Corporation
Tips on How to Manage your Lawyer
General Partnership
A general partnership, defined as a private business owned by two or more general partners, is one of the most common legal entities which do business. Furthermore, it is unincorporated.
General Partnership Explanation
A general partnership, explained as a legal entity which is not separate from its owners, binds two partners together in a business. The details of the partnership, such as profit and loss sharing and decision-making rights, are stipulated in a contract. That contract is called a partnership agreement.
General Partnership Liability
In a general partnership, every partner has unlimited liability for the obligations of the business, including debts and taxes. This means if the partnership defaults on loan payments, then the personal assets of the general partners may be liquidated to repay the debt. This best exemplifies general partnership liability risks, though others do exist. General partnership liability insurance is available to protect partners from each other. The benefit of this is that it protects the personal assets of the partner not at fault. Due to the fact that this is one of the greatest risks of a general partnership, or sole proprietorship for that manner, this type of insurance is recommended.
General Partnership Agreement
In any type of partnership – a general partnership, a private limited partnership, or a public limited partnership – a general partner is an individual who is responsible for the operations of the partnership and has unlimited liability for the obligations of the business. This is probably the most important aspect of the general partnership agreement definition as it explains the worst-case scenario associated. Different states have different specifics for this type of business entity. A general partnership agreement in California, Texas, and other states each have their own nuances. It is important to consult a lawyer when considering how this may effect the business on a national and state level. General partnership agreement samples are available online which may be a useful read prior to meeting with legal counsel.
General Partnership vs. Limited Partnership
In a general partnership, all of the co-owners are general partners with unlimited liability for the obligations of the business. In a limited partnership, there is at least one general partner and at least one limited partner. A limited partner is an investor whose liability is limited by the amount of capital invested by that individual. General partnerships are always owned privately. In comparison, limited partnerships can be privately or publicly owned. These and several other, more specific differences define general partnership advantages and disadvantages. A partner with less vested interest would likely prefer to be a limited rather than general partner.
Example
Colin wants to start an HVAC (heating, ventilating, and air conditioning) company with his partner Jed. Colin and Jed, experienced in the operations of their business, have a lot to learn about the professional world. The two settle on a partnership, then they start. They assemble marketing materials, purchase equipment, and take other actions to get their business off the ground. The two feel they are making some progress.
Then they decide to meet with a lawyer to finalize the company. The lawyer, skilled at his trade, makes a discovery. Both partners do not expect to invest or work equal amounts of time. Colin can remain fully dedicated while Jed, having a family and children, can not miss a months pay in the process of establishing the company. He must keep his 9 – 5 job until the company creates revenue. The lawyer uses this as grounds to convince the two to use a limited partnership rather than general. The two partners leave the meeting with a new perspective. With their mind changed, they decide to learn much more about the business of HVAC. Their new found drive will surely pay off in the long run.
If you want to learn more financial leadership skills, then download the free 7 Habits of Highly Effective CFOs.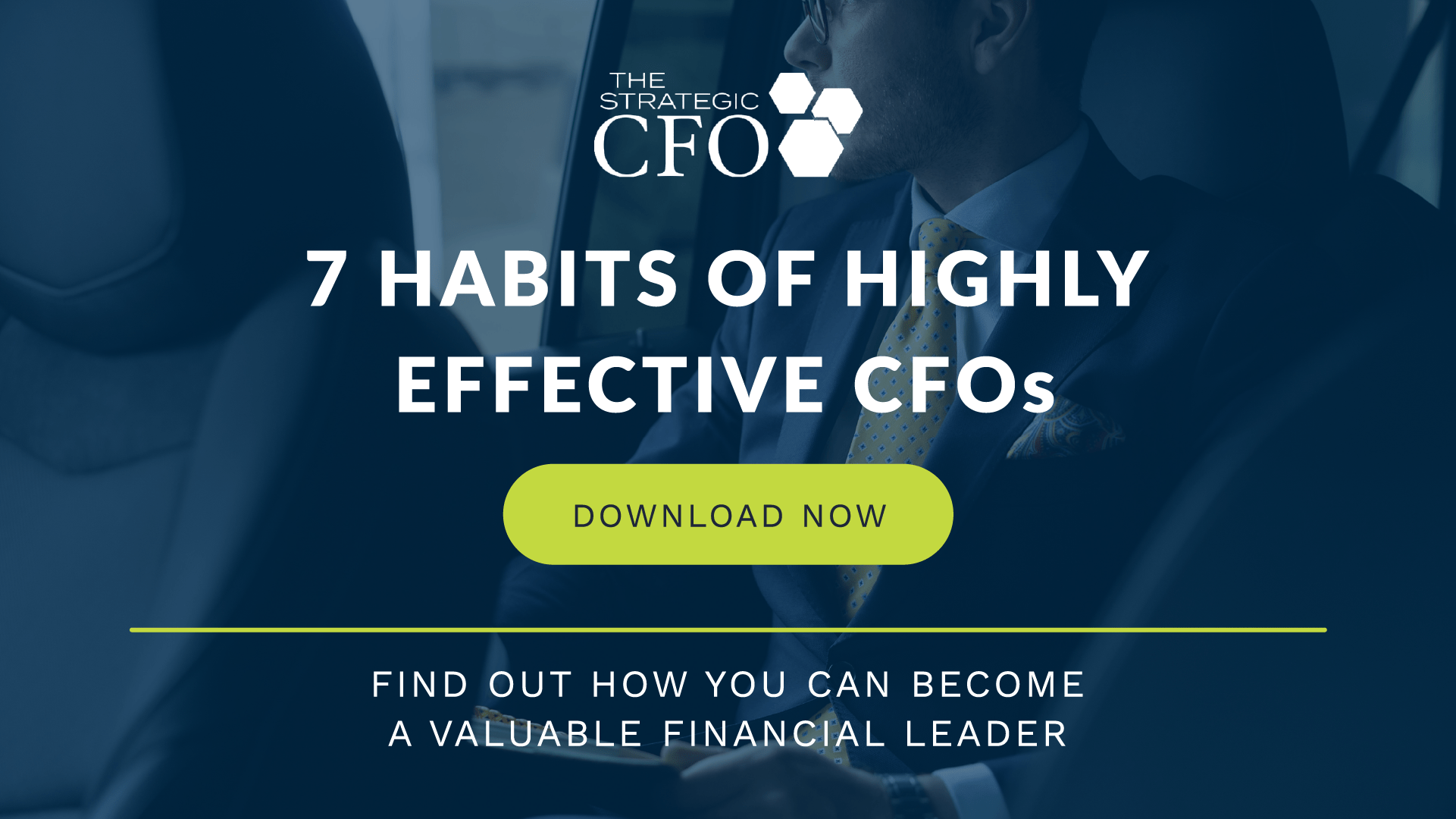 [box]
Strategic CFO Lab Member Extra
Access your Flash Report Execution Plan in SCFO Lab.
Click here
 to access your Execution Plan. Not a Lab Member?
Click here
 to learn more about SCFO Labs[/box]