Entrepreneurs and businesspeople have many different definitions of what is a business model.
Business Model Definition
In the simplest form, business models are the method and strategy that a business or organization uses to operate. This includes the purpose, systems, and people that work together to add value to customers. These components can either be formal or informal. For example, large corporations have very formal purpose statements. This gives a framework to build around the systems. Ultimately, the people are the ones that put the business model into action and create value in-line with the organization's purpose.
What is a Business Model?
So, what is a business model? First, entrepreneurs are notorious for not writing their business models down. These entrepreneurs often overextend themselves. As a result, it increases the likelihood that the company will lose sight of its mission. This is a serious danger but is not all-inclusive. Some entrepreneurs keep their business model in their heads and continue to deliver quality products. More often than not, however, entrepreneurs do not write their plans down. As a result, those plans are in jeopardy of not being fully executed. One possibility that is equally as frightening as no execution is the inability to tell the effectiveness of the plan.
An organization's business model is bound to change and adapt. However, if it is not recorded in some way—whether in writing, pictures, or computer graphics — then it is difficult to assess whether the plan was successful or efficient. This can be detrimental to entrepreneurs, because they don't have clear feedback to learn from in order to improve. To learn more financial leadership skills, download the free 7 Habits of Highly Effective CFOs.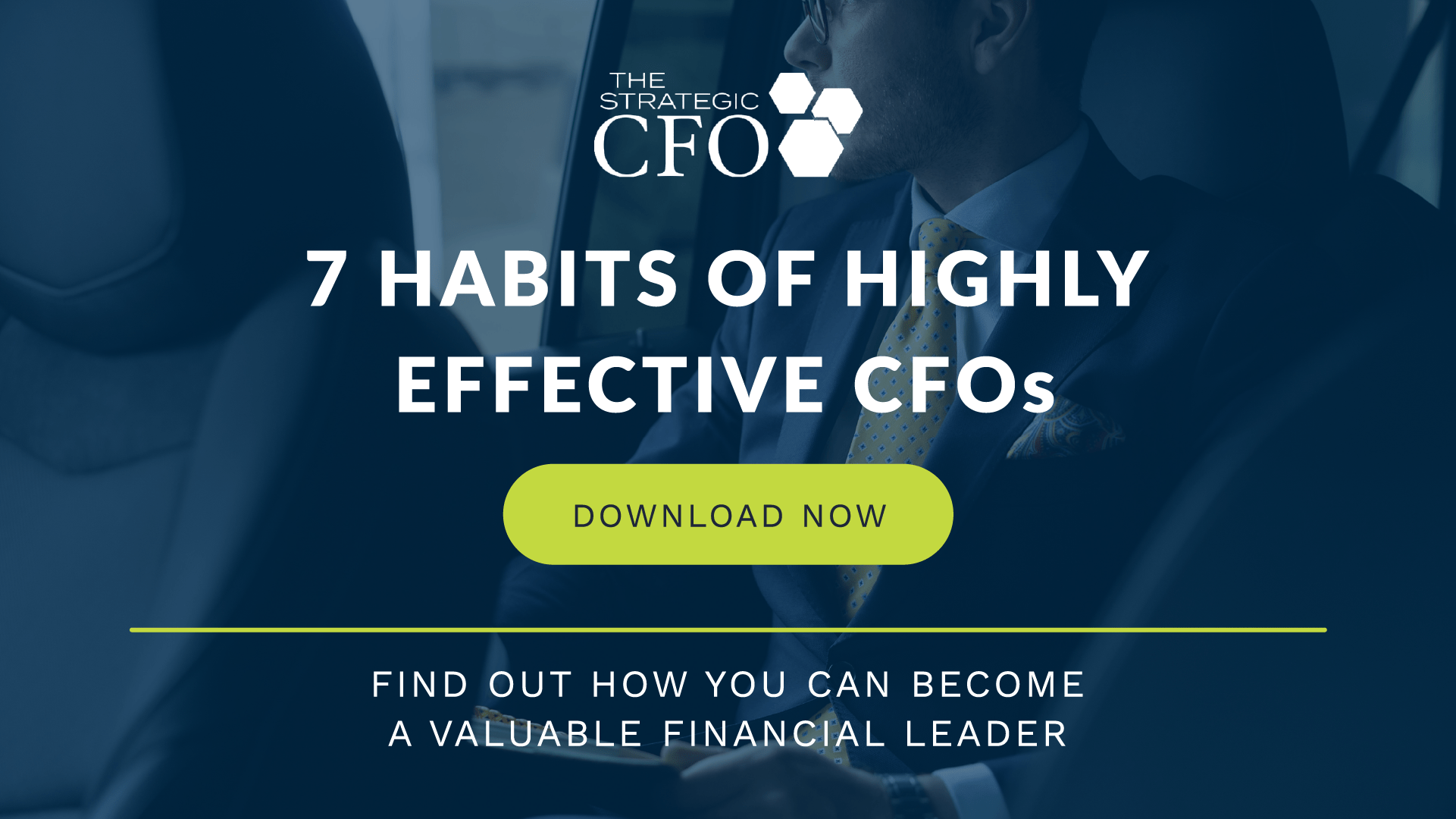 [box]
Strategic CFO Lab Member Extra
Access your Flash Report Execution Plan in SCFO Lab.
Click here
 to access your Execution Plan. Not a Lab Member?
Click here
 to learn more about SCFO Labs[/box]